3 Steps to Improving Appointment Scheduling for Patients
Streamlining appointment scheduling for patients will improve the patient experience and enhance patient healthcare access.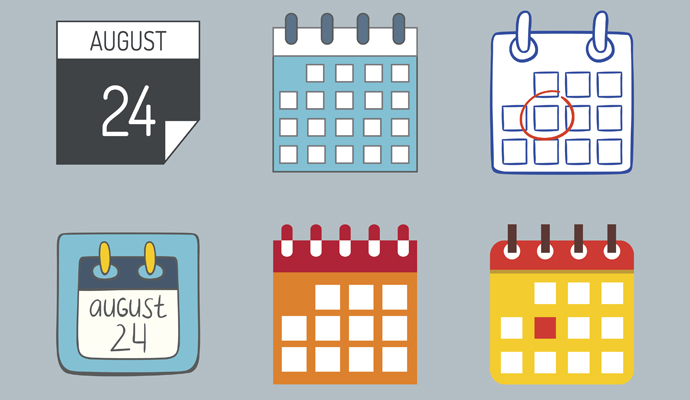 Source: Thinkstock
- Ensuring seamless appointment scheduling for patients is a critical part of getting patients in the office door and engaging with their healthcare. However, healthcare organizations are falling short on this front, highlighting a need for appointment scheduling overhauls.
Recent research indicates that primary care appointment access has risen by 5.4 percent since the Affordable Care Act's passage in 2009. Even so, 2014 CAHPS data published by the Agency for Healthcare Research and Quality (AHRQ) found that about 10 percent of patients aren't getting timely access to appointments they need or want.
This is a critical issue, especially in an industry that increasingly views patients as consumers.
"People need to understand that patients are still customers," seasoned call center consultant Irene Vergules told PatientEngagementHIT.com in a past interview. "We need to really look at what our access looks like to our providers."
As patients shop around for convenient care options, healthcare organizations need to meet those demands.
READ MORE: What Providers Should Know to Improve Patient Access to Healthcare
"People need to really start to take focus on what their access looks like," Vergules explained. "How easy is it to gain access to their providers, to their services, to their hospitals? I think people are still not really looking at that very critically."
Below, PatientEngagementHIT.com discusses key options for optimizing the patient appointment scheduling process.
Automating patient scheduling
Leveraging technology during the appointment scheduling process has become increasingly popular for both hospitals and ambulatory clinics. Most patient portals can host appointment scheduling functions, and some healthcare organizations have adopted specific automated call center technology into their suites.
Digital appointment scheduling is typically much easier for patients. The interfaces tend to be easy-to-use and help patients view all available appointments. Many appointment scheduling technologies also help patients match with the provider best suited for particular needs or ailments.
READ MORE: Seamless Appointment Scheduling Fuels Patient Satisfaction
At Arizona-based Banner Health, appointment scheduling automation helped them execute their overarching patient-centered care strategies. As the health system continued to view patients as consumers and savvy shoppers, it prioritized meeting patient needs as soon as requests arise.
"In many cases, when a consumer needs care, they need it right away," Banner Vice President of Consumer Experience Dave Kriesand said in a past interview. "Having tools that easily match a provider to the consumer's preference makes access easier."
The technology also allows patients to filter providers based on what attributes are important to them.
"What we know from our research is that the top three items consumers look for when selecting a provider are do they take my insurance, how far are they from my work/office, and ratings/reviews from patients that have interacted with the provider and their clinic," Kriesand pointed out.
Installing appointment scheduling software allows patients to accomplish all of this in one action, making the care process easier and more convenient.
READ MORE: Study Finds Patient Primary Care Appointment Access Still High
Making call centers more available
While the industry may be tipping toward more technology adoption, some healthcare organizations may still opt to use traditional call centers for their appointment scheduling processes: at least for now.
Traditional call centers should still take a person-centered approach to appointment scheduling, call center consultant Vergules maintained. Healthcare organizations should put themselves in patients' shoes to understand the patient-facing process.
"Sometimes it's a very simple solution," Vergules said. "Dial your own number and see if you can get through. I think people tend to overlook that and say, 'Well they'll call back,' or, 'I just don't have enough staff.' And there are excuses."
But there shouldn't be an excuse, Vergules contended. Instead of thinking patients will call back, call center leaders should note these access barriers and create action plans to alleviate them.
Organizations should also structure their availability around what patients want and when. Research shows that appointment peak times span from 10 a.m. to 2 p.m. Organizations should supplement their staff to make up for this.
"Know what your customers are expecting in terms of access, and then work to make those things happen," Vergules explained. "Make those availabilities available. Look at your schedule. Make sure that your providers are seeing patients. Make sure that anyone who calls can actually get an appointment, that they don't have to be squeezed in or kind of worked in to get an appointment."
Leveraging open access strategies
Healthcare organizations that are overburdened by patient appointment demand may consider changing their entire scheduling process. While those modifications may vary across different facilities, some industry experts have ideas on how to make scheduling plans work better for patients.
AHRQ developed the open access method in response to the growing number of patients unable to obtain same-day appointments. Not to be confused with "open access" in HMOs, this method restructures the clinician's entire day.
"Open access—also known as advanced access and same-day scheduling—is a method of scheduling in which all patients can receive an appointment slot on the day they call, almost always with their personal physician," AHRQ explained.
Open access essentially calls for offices to stop scheduling appointments weeks or months in advance. Instead, offices should keep about half of the provider's day open for same-day appointments, making it much easier for patients to access their providers when needed.
This process functions off a different mindset surrounding supply and demand, AHRQ said.
"This model breaks away from the traditional approach of differentiating between urgent and routine appointments, which results in the routine visits being put off until a later date," the agency explained. "Instead of triaging callers by clinical urgency, front-desk staff simply sort the demand for appointments by clinician. According to experts in the design and implementation of the model, it is effective in both managed care and fee-for-service environments."
Facilities will likely encounter some logistical challenges with this model, including demand data integrity and management of backlogged patients. Clinics must develop an algorithm or another system for obtaining prospective demand data. These strategies will vary from practice to practice.
Clinics will also likely need to see a few more patients daily for about two months to work through the patient backlog. Eventually, that problem will self-mitigate.
However, the largest challenges will likely be psychological, AHRQ said.
"For both clinicians and their staff, this approach seems unintuitive; it defies both their beliefs and their experiences with scheduling systems," the agency pointed out. "Because routine and urgent requests are treated similarly, the model also forces them to abandon the solidly ingrained notion that routine care can wait. Finally, clinical and administrative staff are typically skeptical that existing resources can meet demand."
As noted above, this strategy may not suit all healthcare organizations. Instead, facility leaders must examine their own needs and the current patient experience to make improvements.
From there, entities can determine whether digital appointment scheduling, a call center overhaul, or changes in appointment availability can drive improvements.