AHA Launches Strategy for Patient-Centered Care for Aging Patients
The 4M strategy from AHA will drive patient-centered care when treating aging patients, a major priority given the growth of the aging population.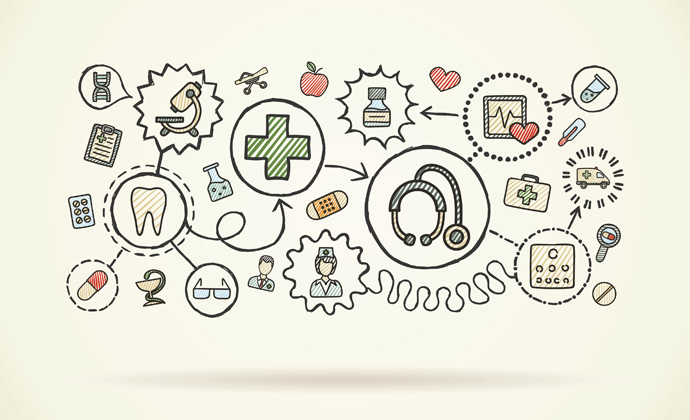 Source: Thinkstock
- A patient-centered strategy that accommodates specific patient needs and patient preferences will help health systems adjust to an increasing adult patient population over age 65, according to a new report from the American Hospital Association's (AHA's) Health Research & Education Trust (HRET).
The report, titled "Creating Age-Friendly Health Systems" details AHA's 4M strategy for healthcare organizations looking to meet the needs of their aging patient populations. The four M's stand for:
What matters
Medications
Mentation
Mobility
Each of these factors influence how patients over age 65 interact with their health and the systems that treat them.
A focus on these patients is increasingly important as the nation sees its older patient population grow. More than 46 million Americans are over age 65, with that number expected to reach 98 million by 2060, AHA reported. Eighty percent of this population has at least one chronic illness, and 77 percent has at least two chronic illnesses.
Those issues, as well as other lifestyle challenges associated with older age, make it difficult for these patients to interact with their health systems and achieve patient wellness. Transitions of care sites, poor care coordination, and conflicting priorities between patients, providers, and family caregivers, are all industry factors that limit patient ability to connect with quality healthcare.
Those challenges are compounded by lifestyle issues aging populations experience. Depression and social isolation are rampant among older populations. Patients over age 65 often struggle with their changing role in society, loss of independence, and changes in resources and financial means upon retirement, AHA said.
Health systems need to change their delivery systems to meet the complex needs of aging populations, the organization asserted.
"It will require establishing a continuum of care that anticipates needs and engages older adults and their families in health care planning," AHA wrote in its guide. "In many cases, it will mean deploying a mix of care solutions with personalized support services aimed at ensuring a better life for older adults with chronic conditions. To accomplish this, health care leaders must make age-friendly care a priority."
The 4M strategy for aging populations is underpinned by patient-centric values. Organizations need to emphasize patient preferences and satisfaction.
"The new paradigm for an age-friendly health system is based on patients' goals and values, as well as improved outcomes and lower costs of care within the walls of the hospital and beyond," AHA wrote. "This new environment of care, in which health systems assume more risk and potentially share in cost savings, will spur those systems to develop better coordination and integration of care across the continuum."
The 4M strategy aims to help organizations transition to treating an even larger adult patient population.
The "What Matters" pillar requires provider education about patient-provider communication, motivational interviewing, and shared decision-making. It is important that care decisions meet patient preferences. Providers must leverage their interpersonal skills to deliver on this goal. Organizations may also employ interdisciplinary care teams to offer various points of view and meet patient needs across the care continuum.
The "Medications" pillar will require providers to consider the financial demands of certain medications. Additionally, healthcare professionals should consider patient ability to management multiple medications and side effects from multiple medications.
Under the "Mentation" pillar, healthcare professionals should look for issues such as depression, isolation, dementia, and Alzheimer's disease symptoms. Providers should lean on outpatient clinicians and caregivers to manage and detect some of these issues. Providers should also consider the impact of dementia symptoms when presenting other comorbidities.
Finally, the "Mobility" pillar calls for more consideration of patient fall risk. Specifically, hospitals should aim to increase one to one ambulation of patients.
The program's benefits span more than just patient-centricity. Organizations will rethink how they deploy hospital resources, and in turn ideally cut costs by utilizing resources and personnel more judiciously.
Currently, five health systems are piloting the 4M strategy across the country. Those systems include:
Anne Arundel Medical Center, Annapolis, Maryland
Ascension, St. Louis, Missouri
Kaiser Permanente, Woodland Hills Medical Center, Woodland, California
Providence St. Joseph Health, Renton, Washington, and Irvine, California
Trinity Health, Livonia, Michigan
AHA launched the Age-Friendly Health Systems initiative as a part of its overarching efforts to improve healthcare for vulnerable patients in various social situations. In 2017, AHA focused on addressing the social determinants of health among vulnerable urban communities and underserved rural areas.