AHA: OPPS Site-Neutral Payments to Hinder Patient Access to Care
A new CMS final rule would create site-neutral payments in hospital outpatient settings, which could harm patient access to care.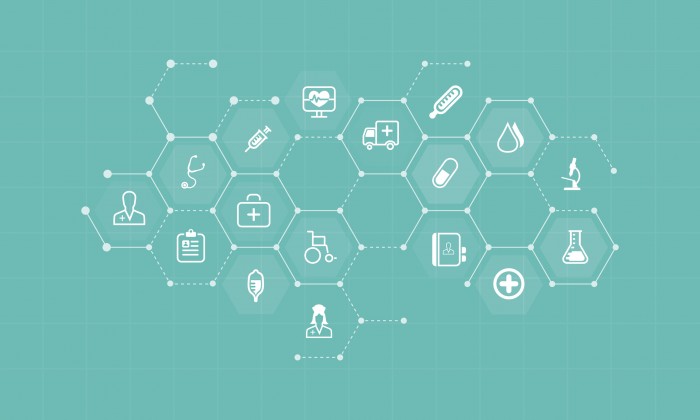 Source: Thinkstock
- The American Hospital Association did not mince words when commenting on the site-neutral payment provisions included in the Hospital Outpatient Prospective Payment System (OPPS). Implementing site-neutral payment is set to harm hospitals and reduce patient access to care, AHA said.
CMS finalized site-neutral payments when it released its 2019 OPPS rule late last week. Site-neutral payments would create payment parity between physician offices and outpatient hospital clinics. These payment changes will be phased in over two years.
Specifically, hospitals will be paid 70 percent of the OPPS rate in calendar year 2019. In 2020 and beyond, hospitals will be paid 40 percent of the OPPS rate. This will reduce Medicare costs by $380 million in 2019, CMS said. It will also support more patient choice in care access, the Administration said.
"President Trump is committed to strengthening Medicare and lowering costs for patients. Today's rule advances competition by creating a level playing field for providers so they can compete for patients on the basis of quality and care," said CMS Administrator Seema Verma. "The final policies remove unnecessary and inefficient payment differences so patients can have more affordable choices and options."
But despite savings on national Medicare spending, the OPPS final rule will cause considerable harm to hospitals, AHA contended. Reducing payments to outpatient hospital clinics will hinder hospitals' abilities to provide patients care. This will be especially felt among safety-net populations which hospitals are known to treat.
READ MORE: CMS Updates Aim to Improve Patient-Centered Care, Care Access
"Today's misguided final rule will have negative consequences for the patients we serve," AHA Executive Vice President Tom Nickels said in a statement following the final rule's release.
"This rule, which phases in over two years payment cuts to hospital outpatient clinic visits, is based on unsupportable analyses and erroneous policy rationales," Nickels continued. "These ill-advised cuts will hit patients in rural and vulnerable communities especially hard. Congress recognized the crucial role of hospital outpatient departments in the communities they serve and, in 2015, specifically protected existing facilities from unwarranted payment reductions. Today's final rule could stifle hospitals' ability to modernize care to meet the needs of their patients and communities."
Hospital outpatient sites are the main source of primary care for much of the nation's safety net, AHA has long affirmed. A September 2018 report found that patients visiting outpatient hospital clinics tend to be sicker and have lower income than those visiting physician offices.
"America's hospitals and health systems are proud to provide care and emergency services 24/7 to all who come through the door regardless of their ability to pay," AHA President and CEO Rick Pollack said of the report, which was published prior to CMS releasing the final OPPS rule.
"But as this study clearly shows, the needs of the patients hospital outpatient departments care for each day are different from those who choose to be seen at an independent physician office. Proposals that treat them the same ignore the very different clinical and regulatory demands hospitals face, and could threaten access to care."
READ MORE: Patient Access to Care, Preventive Care Key for Opioid Crisis
Specifically, the patient demographics of hospital outpatient clinics include patients who are:
From lower-income areas
Under 65 (individuals with disabilities, end-stage renal disease, and amyotrophic lateral sclerosis)
Burdened with more severe chronic conditions
Previously hospitalized
Eligible for both Medicare and Medicaid
Previously cared for in an emergency department, thereby having higher Medicare spending prior to receiving ambulatory care
AHA identified similar trends among cancer patients accessing outpatient hospital clinics. These patients likewise tend to be older, have lower income, and more complex conditions.
AHA also makes the link between higher acuity care needs and higher acuity treatment offerings. Patients with more complex needs may need to visit care sites, such as hospital outpatient clinics, to receive more comprehensive care.
That notion runs counter to what CMS stated in the OPPS rule. Instead, the agency noted that outpatient hospital clinics and independent physician offices deliver the same type of care – "essentially check-ups with a clinician," the agency said in its July proposal – but are currently reimbursed at different rates.
Treatment in outpatient hospital settings is not quite so simple, hospital groups state. According to America's Essential Hospitals, these care sites are unique in the patient population they serve.
READ MORE: What Providers Should Know to Improve Patient Access to Healthcare
"Today's final Medicare outpatient payment rule for 2019 undermines stability and choice for vulnerable patients by continuing to cut critical funding to hospitals serving people who face barriers to care. In finalizing this rule, the Centers for Medicare & Medicaid Services (CMS) not only goes against the intent of Congress but, most importantly, exceeds its statutory authority," Bruce Siegel, MD, MPH, president and CEO of America's Essential Hospitals, said following the rule's release.
"It's especially troubling that CMS has framed these changes as empowering patients and providing more affordable choices and options," Siegel added. "In fact, these changes create new road blocks to care in communities with chronic provider shortages—health care deserts plagued by severe economic and social challenges."