AHRQ Hosts Contest for Patient-Reported Outcomes Measures Apps
An AHRQ contest will spur app developers to take a closer look at patient-reported outcomes measures (PROMs).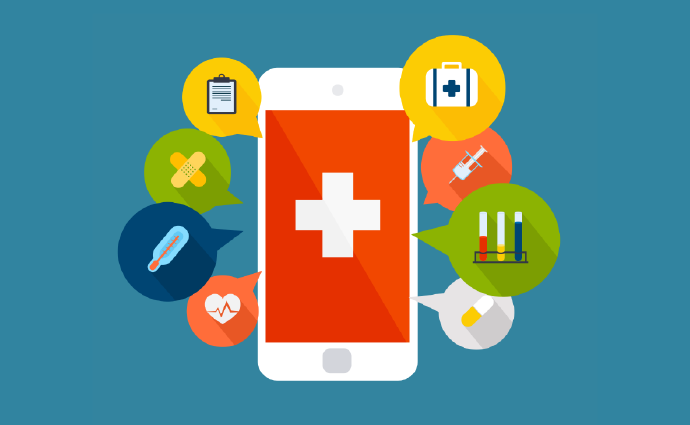 Source: Thinkstock
- The Agency for Healthcare Resources and Quality (AHRQ) has launched the Step Up App Challenge aimed at creating patient engagement technologies that collect patient-reported outcomes measures (PROMs).
The contest, which offers $250,000 in cash prizes, intends to foster creation of a standardized method for collecting PROMs, or measures that derive specifically from patient sentiment.
PROMs are metrics that patients self-report related to the results of their care. Specifically, PROMs look at outcomes, quality of life factors, symptoms, and functional status after treatment.
Medical professionals use PROMs to understand how a certain treatment improved a patient's condition, as opposed to clinical quality measures which track whether providers adhered to treatment best practices.
For example, PROMs may ask a patient recovering from knee surgery about her ability to walk comfortably. PROMs for pediatric patients might ask whether the patient feels well enough to play during recess.
Despite the utility of PROMs, they do not yet have widespread adoption. Few technological platforms support PROM use and collection, and there aren't many standards by which providers can measure PROMs, according to AHRQ Director Gopal Khanna, MBA.
"While some digital tools exist to collect these data, they are not in wide use due to problems with integrating them in practice workflow, as well as patients' discomfort with using such tools," Khanna said in a statement. "This competition will address this issue and result in a user-friendly app that can enhance health care data collection and thereby improve the quality of care for all Americans."
Developed in partnership with the Office of the Secretary and the Office of the National Coordinator for Health IT (ONC), this competition will take three phases.
The first phase will require participants to submit a five-page business proposal for their PROM app. Proposals should highlight the originality and the feasibility of the technology. AHRQ will select 10 winners from this phase, awarding each $12,000.
The second phase will ask phase one winners to develop and present their app. The app must be able to collect standardized PROMs in ambulatory care settings, including primary and specialty care. First prize winners will receive $35,000, while second and third prize winners will receive $30,000 and $25,000, respectively.
In the final phase, the phase two winner will work with MedStar Health to test their app in nine practices. If the pilot is successful, the participant will receive a prize of up to $40,000, bringing the grand prize to as much as $87,000 across all three phases.
The deadline for entrants submitting app proposals is September 24. Those interested in further details can attend an AHRQ webinar further explaining the contest.
As noted above, PROMs have a lot of use in the healthcare space. Unlike traditional clinical quality measures, PROMs look at how a treatment or procedure improved a patient's life.
However, PROMs are not widely used. A 2016 Health Catalyst survey found that only about one-fifth of healthcare organizations use PROMs to better understand patient experiences of care.
Thirty-six percent of survey respondents said costs and time constraints kept them from integrating PROMs into their clinical workflows. Twenty-six percent of respondents said they had difficulty integrating PROMs into their clinical workflows because the data was not standardized and did not fit with the organization's current technology tools.
Fifteen percent of respondents said they had other technological limitations, while 10 percent said there was organizational resistance to collecting and using PROMs.
Despite this, 72 percent of respondents still said they had plans to integrate PROMs into their future clinical workflows and plans.
As healthcare industry experts work to feasibly integrate PROMs into their clinical workflows, they will need technology to support doing so. AHRQ's latest contest emails to facilitate innovation and development of key PROMs data collection strategies.