Appointment Agenda-Setting Tool Boosts Patient Satisfaction
A new patient engagement tool out of Duke University School of Medicine could support better patient appointment agenda-setting and improve patient satisfaction.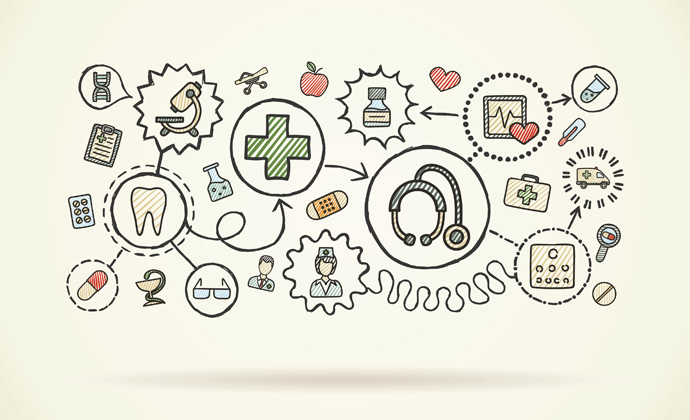 Source: Thinkstock
- A one-page questionnaire about patients' preferred talking points may be an effective strategy for appointment agenda-setting and patient satisfaction, according to research out of Duke University School of Medicine.
The questionnaire, called the Clinic Satisfaction Tool (CST), asks patients what they wish to discuss during their healthcare encounter, whether all of the patient's questions were answered by appointment's end, and if the patient was satisfied.
The CST document can benefit patients by helping them to hone in on the areas that are important to them during a care encounter, the researchers said. When patients record their preferred talking points prior to an appointment, the patient comes into that experience with more focus and a set plan for the appointment agenda.
In turn, this level of preparation should allow patients to overcome barriers to quality patient-provider communication and positive care experiences, said lead author Oren Gottfried, MD, clinical vice chair for quality in the Department of Neurology at Duke University School of Medicine.
"In a typical visit, patients might forget or not articulate all of their concerns, due to being intimidated by the doctor's office or doctor, feeling anxious or rushed, or not knowing how to share or voice their questions," Gottfried pointed out. "These miscommunications and missed opportunities can affect care and patient safety."
READ MORE: Patient-Provider Communication Vital for Appointment Agenda-Setting
The CST also offers patients and providers real-time looks into how the patient care encounter went and how providers can improve in the future, Gottfried added.
A recent study taking place in Duke's specialty clinics found that CST is both usable and effective in improving patient experience with care.
Gottfried and colleagues offered access to CST to 12 healthcare providers, who subsequently gave the tool to their patients. In total, 14,600 patients access CST and 96 percent of them completed the form within a one-year period.
During that one-year period, the researchers observed an upward trend in Consumer Assessment of Healthcare Processes and Services (CAHPS) global ratings and physician communication scores, as well.
The CST offers several benefits that the CAHPS surveys do not, the researchers noted. The government-mandated survey does not offer insights in real-time, while the CST allows providers to understand how they communicated with patients following an encounter. This puts insights into context and allows providers to use that information to improve their practice.
READ MORE: What are Healthcare Navigators, Patient-Centered Care Benefits?
Additionally, providers can better understand the preferred topics of conversations with patients prior to the appointment even starting, preemptively improving the care encounter.
CAHPS surveys do not usually yield a sufficient patient respondent base, provide biased answers, and tend to capture information about practice operations than the clinical encounter, the research team said. CST allows providers to view patient perspectives of their healthcare, not the ease of appointment access or parking, the team pointed out.
"From a patient standpoint, this simple tool helps them feel and know their doctor is listening to them and addressing their concerns," Gottfried said. "From a physician standpoint, it very clearly tells them their patients' goals, which means everyone's time is used effectively. And doctors, like anyone, appreciate real-time feedback, including positive comments from patients."
"This is all about patient satisfaction, patient-doctor communication, and doctor satisfaction," Gottfried concluded. "In the end it boils down to being more patient-centric, and that's what health care should be about."
Appointment agenda-setting has long been viewed as an essential component of chronic disease management. This practice helps providers and patients stay on track during care encounters and ensure all priority conversations are fulfilled, according to a 2017 study published in the Annals of Family Medicine.
READ MORE: Patient Satisfaction and HCAHPS: What It Means for Providers
When the patient plays a role in this – either through a paper form or by contributing notes in the EHR – agenda-setting fulfills patient needs, the researchers said.
"Collaborative agenda setting is a communication skill that helps patients identify concerns early in the clinic visit, possibly diminishing the number of 'Oh, by the way' items at the end of visits, and increasing patient satisfaction," the research team wrote. "Agenda setting, however, is often limited by time constraints."
Tools such as the EHR or the CST allow patients to set the agenda outside of the hospital. Instead of taking the time to discuss the appointment agenda, these tools allow patients to come into the doctor's office prepared and engaged.
Other health technologies, health coaches, and peer navigators can also help prepare patients with a set agenda, researchers have said.