APRN Students Improve Doc Shortage, Patient Healthcare Access
More APRN students are enrolling in graduate programs, which can help support doc shortage and patient healthcare access issues, according to an HHS report.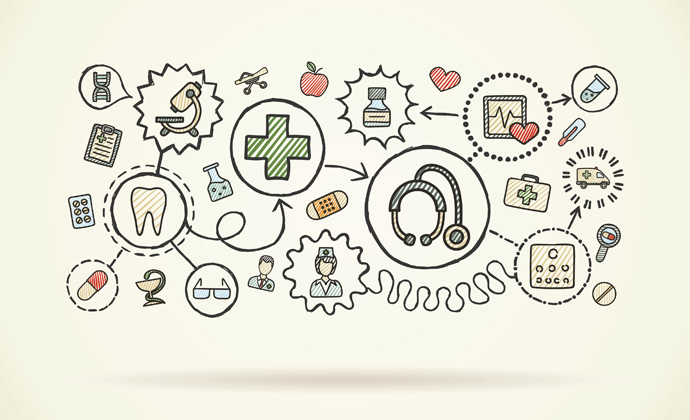 Source: Thinkstock
- The Graduate Nurses Education (GNE) demonstration project funded by CMS helped increase the number of enrolled and graduated advanced practice registered nurse (APRN) students, according to a recent HHS report. This will ideally help close clinician shortage rates and resolve patient healthcare access issues.
The GNE demonstration project was established in 2010 under the Affordable Care Act. The program appropriated funds for CMS to pay to certain hospitals to cover reasonable costs for hospitals hosting graduate level nursing education programs.
"The GNE demonstration project attempted to mitigate some of the challenges to promoting growth in APRNs by increasing the opportunities for clinical education sites and preceptors, by providing payments to five participating hospitals for costs attributable to the qualified clinical education training for incremental APRN students," HHS wrote in the report.
"More importantly, the demonstration emphasized efforts focused on increasing the number of APRN students trained to practice in community-based care settings."
Supporting better APRN training is essential as the nation faces a mounting clinician shortage issue. By 2025, HHS estimates that the US will need 23,640 more primary care providers to handle population growth. This is especially pressing because of the increasing rate of the over 65 patient population.
READ MORE: AHA-Backed Doc Shortage Bills Drive Patient Access to Care
At the current rate, the nation likely won't have sufficient clinicians. Medical student rates are down, HHS reported, potentially leading to a widespread clinician shortage problem. That shortage could beget a patient healthcare access problem.
"These trends pose challenges for the Medicare program, which will continue to be the largest insurer of the growing population of older Americans," HHS said. "Study findings suggest that nurse practitioners can augment and expand physician capacity in many care settings. This may help alleviate the shortage of primary care physicians in 2025."
The GNE demonstration project proved a potential strategy for filling this clinician shortage. The program, which requires fund recipients to partner with accredited schools of nursing (SONs) and other community partners, seeks to funnel qualified primary care providers into medically underserved areas.
The demonstration project also requires demonstration participants to ensure students complete at least half of their education in medically underserved regions. These include federally qualified health centers (FQHCs) or rural health clinics, both of which currently struggle to meet a growing Medicaid and Medicare population.
The demonstration program has thus far proven its worth, the report noted. Although the report did not include data specifically about closing the clinician shortage, it did reveal that more students are receiving APRN training thanks to the demonstration project.
READ MORE: Physician Shortage Drives Wait Times, Harms Patient Care Access
Enrollment in GNE SONs increased during program years between 2012 and 2015. In 2012, total enrollment was at 5,248 enrolled students and by 2015 that number increased to 6,661 enrolled students.
Additionally, more APRN trainees graduated from GNE SONs during the program period. In 2012, 1,594 students graduated from these programs. In 2014, that number increased to 1,969. HHS did not have graduation rate data for 2015.
More patients enrolled in and graduated from GNE demonstration participant schools compared to schools who did not receive the CMS funding.
This was particularly pronounced in enrollment rates. Enrollment rates in GNE schools increased by 87 percent per year in each school.
Graduation rates increased by 28 students per year per school as a result of the demonstration.
READ MORE: What Providers Should Know to Improve Patient Access to Healthcare
APRN students largely perceived the GNE demonstration project as instrumental in their education, HHS reported.
"Qualitative findings suggest that many demonstration participants perceived a direct relationship between enhanced financial support for clinical placement processes and increased enrollment," HHS explained.
"However, others could not attribute increased enrollment solely to the demonstration project and reported that increases were due to the upward trajectory of the health care field in general," the agency added. "Nonetheless, network participants reported unequivocally that without the GNE demonstration payments, sustaining increased enrollment would not be possible in their networks."
The program was also cost efficient, HHS noted. The entire program fit within the appropriated funds. In total, the GNE demonstration project cost CMS $120,474,500 for the first four years of the demonstration.
GNE SONs reported some successes and challenges within the demonstration project. Many of the programs relied on diverse, precepted clinical opportunities that allowed APRNs to train alongside medical, psychological, and pharmacy students where applicable.
This not only diversified educational opportunities, but also increased awareness about the role of APRNs in the medical field.
Going forward, some GNE SONs have expressed concern about continuing the strength of their programs. Although some believe they will be able to sustain the relationships that made program growth possible, others are looking to other solutions to maintain momentum.
"Though not perceived as ideal, many SONs have considered increasing student enrollment in order to maintain the support staff that oversees the clinical placement process," the report noted. "A few stakeholders discussed pursuing grant opportunities as a way to sustain GNE activities and engaging local and state government officials."
Ultimately, HHS concluded that the GNE demonstration project had a positive effect on increasing the number of qualified APRNs. Supporting non-physician clinicians such as APRNs is critical for quelling the growing clinician shortage problem.
The Institute of Medicine (IOM), American Hospital Association, and other key industry stakeholders have all advocated for non-physician clinicians as a solution to clinician shortages and patient healthcare access issues. This program made headway in leveraging APRNs as effective clinicians.