Assessing How Healthcare Consumers Access Doctor's Appointments
Healthcare organizations are seeing an influx of patients with higher out-of-pocket costs, meaning they must center on efforts to engage the healthcare consumer accessing doctor's appointments.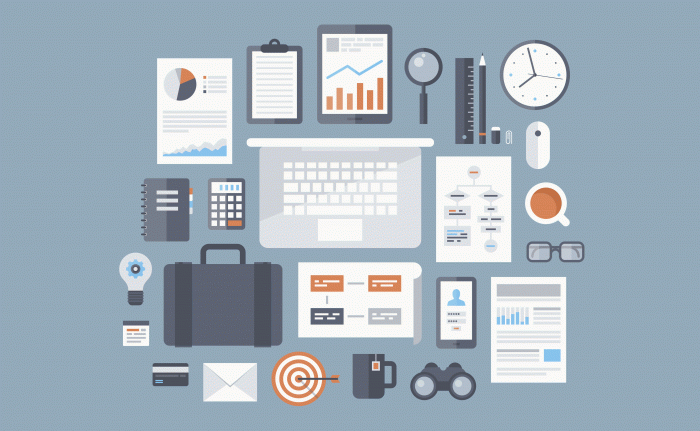 Source: Thinkstock
- When a healthcare consumer finds herself in need of a new provider or a doctor's appointment, she may start by going to her computer and looking up online reviews and other information about the clinician she's considering visiting.
This is different from several years ago, when patients simply called their local primary care physician or referred specialist, said Alexandra Morehouse, Banner Health Senior Vice President and Chief Marketing Officer. Beyond ensuring a provider was within the patient's insurance network, patients typically gave little consideration to advanced provider research.
But in recent years, healthcare industry experts have seen patients who look less like passive healthcare beneficiaries and more like engaged industry consumers.
This change has arisen from a cost-bearing shift from healthcare payers to patients, Morehouse said in an interview with PatientEngagementHIT.com.
"Over the last four years, the average deductible has gone from around $500 to an average now of $5,000," she explained. "That effectively means that all of us as consumers are paying more and more out of pocket."
READ MORE: Using Patient-Reported Outcomes Measures to Improve Engagement
Alongside a fierce healthcare debate, this increase in deductibles and out-of-pocket patient costs has created an empowered consumer: one who is prepared to search for the best deal in healthcare. Patients want a provider who is going to meet all of their clinical preferences quickly, conveniently, and at an affordable cost.
When patients were shelling out less to receive healthcare, they were significantly less selective, Morehouse noted. If patients had to wait a few days, or attempt contacting the call center more than once, it may not have created patient satisfaction. However, it was not a detrimental pitfall because patients were paying a minimal fee for care.
"We're willing to put up with a lot less when paying with our money, and we want much better service," Morehouse said.
Patients have proven ready to work hard to find that perfect combination of convenient, high-quality, and cost-effective providers. Ninety percent of patients are searching online for their providers before booking an appointment, according to a November survey of 1,000 patients conducted by patient engagement technology firm Kyruus.
Other surveys have shown slightly less prevalence for online provider searches, averaging out at about one- to two-thirds of patients conducting online research prior to doctor's appointments. However, these numbers still suggest a shift in consumer engagement in healthcare, Morehouse stated.
READ MORE: How Consumers and Providers See Patient Engagement Differently
"In everything else that we purchase in our lives, we say, 'if I'm spending a lot of money for something, I want to know the value and the quality of what it is I'm getting,'" Morehouse pointed out. "Now that people are paying a lot out of their own pocket, they are very understandably doing what they do on Amazon or Trip Advisor or Yelp. They're going to see who their physician is and what kind of ratings they get."
The Kyruus survey revealed another new finding: patients aren't necessarily looking to healthcare specific review and research sites. Healthgrades traffic is down, Morehouse reported, and other medical specialty review sites also have less traction among patients.
Instead, Google is leading the charge as the most frequently used search platform for patients investigating their doctors. That's because patients aren't just looking at how well-like their providers are, but also at the convenience factor.
"The number one onramp for finding physicians is actually mapping," Morehouse explained. "It may be totally counterintuitive, but what consumers are doing is sitting in front of a browser and plugging in 'pediatrician near me,' 'dermatologist near me,' or 'knee replacement near me.'"
When patients use this search method, they can look at both convenience and provider reviews, helping them to simultaneously assess both key factors helping them make treatment decisions.
READ MORE: How Do Healthcare Consumers Define Value in Patient-Centered Care?
"You type in your search query and a map comes up," Morehouse explained. "You see all four pediatricians in your area, and then you go immediately to the reviews. The search function allows you to filter by reviews, so people are coming on to your physician site via the review site, and it's a very powerful way to either attract or discourage consumers."
This emphasis on patient choice and physician reviews is certainly changing the healthcare landscape, but according to Morehouse, most industry experts aren't yet sure how the landscape is changing.
Consumer reviews are a very different set of processes than traditional metrics such as HEDIS and HCAHPS scores. Healthcare organizations need to identify which review tools their patient populations are using and analyze specific patient complaints and queries to effectively adjust their strategies, Morehouse stated.
Many healthcare organizations are turning to digital solutions to make the process of receiving and experiencing healthcare more streamlined and efficient, Morehouse offered.
For example, patients are willing to switch to a different provider if it means they can obtain an appointment sooner, the Kyruus survey revealed.
"Anybody who's had a sick kid, or who's had the flu, knows that you need to see a doctor immediately," Morehouse asserted. "Patients know that if they call their doctor, they're likely to be told that you can come in day after tomorrow or even next week, and that's not very satisfying."
Organizations are meeting this need by employing centralized and even online scheduling, Morehouse said. This technological change is no easy feat. Providers can often be resistant to change, and like many other professionals do not like relinquishing control over their calendars.
But over time, Morehouse predicts doctors and organization leaders are going to recognize the need to offer online appointment scheduling tools.
This adjustment likewise ties into the shift to consumer-centric healthcare. Organizations will see more success when treating their patients like healthcare purchasers, Morehouse posited.
Just like restaurants realized with digital reservation apps, doctor's offices will see that they need to maintain an online scheduling presence to remain competitive.
Likewise, offices will realize the need to pre-emptively block off a portion of the day dedicated to same-day appointments. Some industry leaders, including the Agency for Healthcare Research and Quality (AHRQ) are also advocating this strategy, calling it open access.
Although organizations should begin looking into open access strategies, at this current juncture, Morehouse does not recommend switching entirely to online appointment scheduling. About two-thirds of patients still prefer calling the office to book an appointment, a finding that surprised Morehouse.
Generational differences could explain the phenomenon, she said.
"Anybody over the age of 40 is probably going to be calling to make an appointment because they've been trained to do so," Morehouse noted. "That's all they know, and they like the personal connection. They're much more likely to have a personal relationship with the doctor and with the doctor's receptionist."
Younger patients might be more likely to contact the provider via an online scheduling tool, but even these individuals might have trepidation about online access, according to Morehouse.
"There is also a lack of trust that an online tool will get patients in quickly. Patients resort to calling the front desk and saying, 'Well, you know, Betty at the front desk will sort me in today,'" she explained.
Online appointment scheduling can be cheaper, easier, more accurate, and more efficient, Morehouse asserted. The key is to demonstrate the benefits to patients and organizations by actually using the technology together.
When the patient calls into the office, call center employees can schedule the meeting for the patient. But upon check-in, it may be helpful for receptionists to show patients how the scheduling tool works, helping to instill patient trust in the technology.
"Until the front lines are entirely enrolled in a changed management that will help them essentially train all the patients, to retrain them from calling and showing them how it was faster and easier," Morehouse said. "The trick is the tool really does have to be faster and easier. If there's any abuse or the interface is clunky or if it makes patients wait for a long time to get an appointment, they won't use it."
Ultimately, making changes to meet consumer demands will require healthcare professionals to adopt some of the same tools as restaurant and retail entities, Morehouse said. Patients will continue to view healthcare through a consumer-directed lens, making it essential that organizations deliver.
"We're seeing a very activated consumer," Morehouse concluded. "They want things when they want it, how they want it, through the channel that they want it, and it's really up to healthcare to be able to deliver that way. Healthcare is having to come to the same place that financial services and retail has been, and we're just going as quickly as we can to catch up with consumer expectations."