Care Coordination Across Provider Networks Creates Patient Trust
Patient alert systems can help disparate providers improve care coordination across provider networks, ultimately improving patient trust.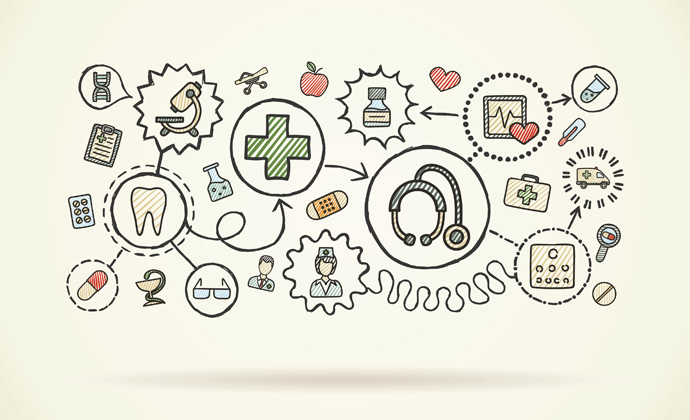 Source: Thinkstock
- Supporting strong care coordination and teamwork amongst providers is a core aspect of improving the patient experience. Patients want their providers to be on the same page during a hospital stay because it makes patients feel safer and more cared for.
It's hard to feel safe or have a positive experience when different members of the care team – from the residing physician to nurses and other hospital staff – have not all agreed upon how to treat a patient. As more clinical stakeholders become involved with patient care, it is important for team members to communicate and work collaboratively.
Recent research from Press Ganey has confirmed this point, finding that the perception of teamwork among care team members is the single largest driver of a positive patient experience.
Healthcare organizations are largely answering that call, looking for technology and interpersonal strategies to increase the cooperation between different providers. But sometimes those efforts are too inwardly focused and not enough attention is paid to the healthcare industry at large – in other words, the different hospitals that make up a patient's network for care.
Patients don't always see healthcare as individual autonomous networks with little incentive – and ability – to coordinate amongst each other. They simply see a cluster of hospitals and doctors that are close to their homes and ready to deliver care when needed.
READ MORE: Care Coordination May Improve Behavioral Healthcare Access
Patients regard their healthcare system as the hospitals and providers that may be under separate ownership but that all present a viable option for care access. And when this happens, patients are left vulnerable to uncoordinated care.
Hospitals and providers under different ownership in individual health networks sometimes use various EHRs, making it tough for out-of-network providers to gain access to patient histories. And after the out-of-network care encounter, it can be hard for the original provider to obtain information about what happened within the other network.
Disparate provider organizations need to develop strategies for communicating about patient care, according to President of North Carolina Hospital Association (NCHA) Steven Lawler. Just three months into the job as NCHA President, Lawler has begun a massive undertaking to improve care coordination amongst providers under different ownership.
NHCA has tapped PatientPing, a health technology that alerts separate providers when a patient seeks out-of-network care. Alerts include information such as attributed provider, visit histories, and care program affiliation.
"As organizations and health systems continue to mature and continue to build a variety of partnerships with physicians and others to create clinically integrated networks, it's evident that the kind of utility that a product like this brings to the table is something that is valuable and important," Lawler said in an interview with PatientEngagementHIT.com.
READ MORE: Why Patient-Centered Care Coordination Must Start with PCPs
In addition to wanting to see care team collaboration, patients also want to trust their hospitals and care teams. These two principles are closely tied, Lawler explained.
"There is a direct correlation between trust and patients and families believing that their healthcare system within their community is a destination where they can go to for care," Lawler noted. "When I enter that system they are going to advocate for me in the event that I need care elsewhere. The system is never going to lose contact with me. They are always going to be there to help me navigate."
But when a patient leaves the healthcare network for a certain service, the original provider loses the ability to keep track of patient care and progress.
"It's like taking a chapter out of a book," Lawler pointed out. "You wouldn't have a complete novel to read."
"We're working to develop a system of care that acts as a destination and navigator for patients," Lawler continued. "When patients leave that system, we lose the ability to be their advocate and we lose the ability to kind of track and integrate their care."
READ MORE: How Hospitals Can Raise Patient Satisfaction, CAHPS Scores
NCHA's patient alert tool allows all providers to be the patient's advocate by alerting providers of out-of-network care.
The tool does not create interoperability between EHRs and providers cannot use the tool to tap into a patient's health record from a disparate EHR. However, the pings do let providers know when they may need to obtain a patient medical record. The pings also let a provider know when they will need to coordinate care with another provider.
Offering those reassurances to patients is key for success, Lawler asserted. Guaranteeing to patients who might seek out-of-network care that their primary care physician will keep an eye on their progress is essential to building trust, and in turn, patient loyalty.
"Partnership amongst the provider community, systems, and process create a kind of integrity that patients and families need," Lawler explained. "The loyalty piece comes from when patients and families look for and find healthcare solutions where they can enter into a relationship with an organization that is committed to meeting their needs."
The benefits for patient alert tools move beyond disparate care networks, Lawler elaborated, and can improve the lives and care of patients with chronic illness.
Chronic disease management plans often have several moving parts. Primary care providers, specialists, telehealth interventions, and nurse teams all work together to care for a certain population of patients. Team members need to be able to connect around a patient.
"People who have chronic conditions are expensive," Lawler noted. "They access providers more often just to be able to receive the kind of care and interactions they need for their own healthy living. Health systems and networks that have an integrated approach to caring for those individuals who may be medically or chronically compromised are more successful."
"We are looking at the care team as being nontraditional so in some cases," he continued. "It includes people who are part of the social services network within a community or even part of a faith community."
For example, some hospitals are coordinating with housing authorities to create housing security, a social determinant of health often linked to some chronic health conditions. Other health systems are partnering with EMS and fire departments who can provide transportation and at-home visits for patients struggling to get into the practice.
Each of those stakeholders needs to know the different facets of patient care, even if they are not technically a part of a health system. Even if each community member or other member of the chronic care management team does not use the same set of health technologies, a patient alert system can put them on the same page.
This will ultimately lead to better overall care, Lawler said. And in turn, that better care will improve quality of life for patients.
"Those are the kind of programs, initiatives, and innovations that just make people's lives better," Lawler concluded. "At the end of the day, if you were to talk to individual hospitals or health systems or just anybody here at the North Carolina Hospital Association, that's what we are committed to do. We are committed to making people's lives better."