Centralized Appointment Scheduling Aids Patient Experience
Aria - Jefferson Health uses centralized appointment scheduling to consolidate patient access and the patient experience.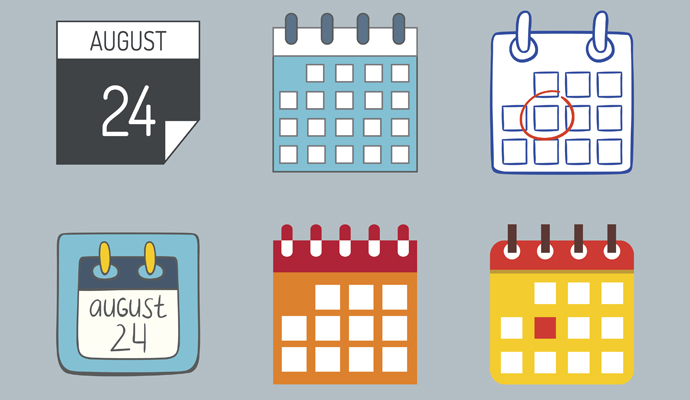 Source: Thinkstock
- Centralized management tools are critical in healthcare, especially as the industry is increasingly marked by hospital mergers and healthcare acquisitions. Health system leaders can use centralized appointment scheduling to manage multiple patient access points.
At Aria – Jefferson Health, a recently merged health system in Pennsylvania, centralizing the call center was integral to driving a positive patient experience. Although Aria only recently merged with Jefferson, the system had long been in need of enhancing the appointment scheduling process, explained Aria Senior Director of Health Information Management Sigrid Warrender.
"We were looking about two years ago for a solution that would help us be more efficient when working with our patients to improve our patient satisfaction and HCAHPS scores," Warrender said in a recent interview with PatientEngagementHIT.com. "We wanted to make sure we had good input into our facilities for our patients and market share and to increase that market share of patients by having good outcomes."
Warrender and her team tapped Revation Systems, which centralizes call center management for multiple locations.
Warrender clarified that she did not adopt this system in response to the merger with Jefferson, but the tool has certainly come in helpful now that Aria has expanded in partnership with Jefferson.
READ MORE: Easier Appointment Scheduling Can Boost Patient Access to Care
Aria – Jefferson Health hosts three acute care hospitals, a home healthcare unit, physician practices, multispecialty groups, and many outpatient imaging centers.
Currently, the call center administrative team can book over 2,000 appointments centrally. Using the call center tool, schedulers can look at availability for all physicians in all locations, opening up appointment availability.
However, before adopting the management technology things were not so simple, Warrender explained.
"There was no shyness about coming to us and complaining about the current situation, which is why we felt like we needed to do something to improve it," Warrender recalled.
Aria had long wait times and limited visibility into what factors were causing patients to be on hold for extended periods of time.
READ MORE: Seamless Appointment Scheduling Fuels Patient Satisfaction
There was no way for Warrender to know how to fix the problems because there was no centralized management system. Were schedulers taking a long time to find appointments for patients? Were too many patients calling at peak hours? Did the administrative team need to hire more schedulers?
"We were operating blind and we needed a solution that would be able to give us visibility to get to the goals that our administrative team had set for us to ensure our population of patients and physicians that we could accommodate their needs," she noted.
After implementing the management tool in the fall of 2015, Warrender and her team could pinpoint their problem areas and begin to drive improvement activities.
"We were focused on patient satisfaction, getting into the calls, getting to a scheduler, and getting callers to a live person when they needed a live person," she explained. "We focused on getting the information that patients needed if they could get it through voice prompting or interactive voice dialing, or getting to a physician office when they had an urgent emergency that needed attention as quickly as possible."
Automated voice prompting was one of the keys to success with this new management tool. From the management technology, Warrender discovered that nearly one-quarter (23 percent) of incoming calls were simply patients asking for directions to a facility.
READ MORE: What Providers Should Know to Improve Patient Access to Healthcare
The management tool allowed patients to use voice prompting – "press 1 for directions to the hospital," for example – and cleared the phone lines significantly. Although Warrender suggested that fully automating a call center is not conducive to a positive patient experience, in the case of directions and other similar needs, voice prompting is effective.
It also enhanced patient experience in other areas, such as booking an actual appointment with a live scheduler.
"All patients want is to talk to a live person right away," Warrender asserted. "They don't want to be on hold, they just want the answer that they need. If patients can get the answer on a voice prompt, that's great. By us being able to free up some non-productive call time, we offer more access to the live person that patients need to talk to."
In addition to enhancing the patient experience, Warrender said this technology has improved the employee experience, which is another high priority at Aria – Jefferson Health. The administrative staff was extremely pleased with the new call center technology because it was more efficient and made their jobs easier, Warrener said.
"Our employees are important," she stated. "We want to be an employer of choice, to retain our staff. We train employees to be great, and we don't want to lose them because they aren't engaged in our department."
But ultimately, optimizing the call center and appointment scheduling systems boiled down to centralizing all systems.
"The demand for access to physicians and ancillary testing areas is huge. Patients want to have choice of locations and time that fits their schedule," Warrender pointed out. "We do see a lot of physician appointments get bogged down because of the decentralized nature of health systems."
Adopting a centralized call center tool allowed schedulers to see availability in all facilities, making it easier to get patients to the right provider at the right time.
"Instead of looking at a single physician appointment book, we can now look at 100 physician appointment books at the same time during a single call," Warrender concluded. "I think this is hitting every health system today because every health system needs to manage the multiple locations they now own."
Patients will likely see the effects of continued healthcare mergers and acquisitions. Between appointment availability and disorganized and decentralized call center issues, patients may struggle to obtain a visit with their preferred provider.
To mitigate these problems, growing health systems will need to investigate the best strategies to consolidate their efforts. Using health technology or other methods, giving patients one unified area to access their appointments will ultimately simplify their experiences.