CMS Drug Price Proposal Aims to Cut Out-of-Pocket Patient Spending
The proposal aims to cut out-of-pocket patient spending but could call into question patient care access issues.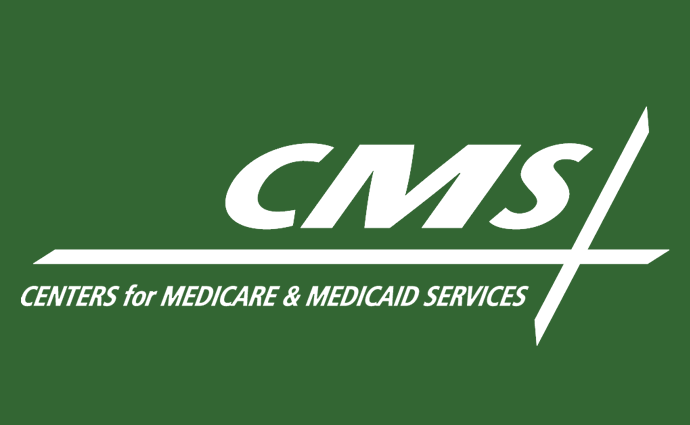 Source: Thinkstock
- CMS has proposed a new drug price model for Medicare Parts C and D that will ideally reduce out-of-pocket patient spending.
The policies, which if approved would go into effect in 2020, would impact Medicare Advantage and Medicare Parts C and D. Specifically, they would give the Medicare program more negotiating power, ideally lowering the cost of drugs and reducing taxpayer and patient spending, CMS said.
"President Trump is following through on his promise to bring tougher negotiation to Medicare and bring down drug costs for patients, without restricting patient access or choice," HHS Secretary Alex Azar said in a statement.
"By bringing the latest tools from the private sector to Medicare Part D, we can save money for taxpayers and seniors, improve access to expensive drugs many seniors need, and expand their choice of plans. The Part D proposals complement efforts to bring down costs in Medicare Advantage and in Medicare Part B through negotiation, all part of the President's plan to put American patients first by bringing down prescription-drug prices and out-of-pocket costs."
Central to the proposal are changes to protected drug classes and their inclusion on certain payers' drug formularies. Currently, Medicare Part D requires payers to include all six protected classes in their formularies. Those classes include antidepressants, antipsychotics, anticonvulsants, immunosuppressants for treatment of transplant rejection, antiretrovirals, and antineoplastics.
READ MORE: CMS Program to Support Patient Safety in Nursing Home Care
This proposal would maintain those classes but allow Part D to negotiate lower drug prices for prescriptions within those classes.
However, the proposal builds in some new exceptions to protected class drug inclusion in payer formularies.
For example, Part D payers could implement step therapy or prior authorization for certain protected classes. This may call into question patient access to treatment for those drugs.
Another new exception would "exclude a protected class drug from a formulary if the drug represents only a new formulation of an existing single-source drug or biological product, regardless of whether the older formulation remains on the market," the proposal fact sheet says.
This means a Part D payer could exclude a certain drug from coverage formularies if the drug is a new formulation, whether or not the older version is still on the market.
READ MORE: Health Payer Incentive Program Supports Patient Drug Price Shopping
Finally, Part D payers could exclude certain protected classes from drug formularies exceeding a certain price threshold from a specified look-back period.
CMS will also allow some Medicare Advantage (MA) payers to implement step therapy for certain Part B medications as a utilization management tool. This harkens back to a previously released rule that will begin in 2019 that also allows for some Part B step therapy.
CMS says step therapy will allow beneficiaries to see lower costs for their medications because they will ideally be using a lower cost option. Critics of the measure say step therapy limits or delays patient access to the prescription drugs they truly need.
The proposal also takes steps forward in drug price transparency. For one, CMS is calling on payers to disclose drug cost information and information about patient financial responsibility in their explanation of benefits forms. Additionally, the proposal implements recently-signed requirements that prohibit gag clauses. Gag clauses are when certain Part D pharmacy benefits managers (PBMs) forbid pharmacists from directing patients to lower-cost biosimilars or generic alternatives.
The CMS proposal also calls for regulations that enable lower cost-sharing on the part of the patient. Specifically, CMS is considering re-defining "negotiated price" to refer to the baseline or lowest payment possible to a pharmacy. CMS uses the negotiated price to determine the payments it will make for certain drugs. When negotiated prices are inflated, the patient must bear more financial responsibility.
READ MORE: CMS Proposes Drug Price Transparency in Ads Amidst Pharma Pushback
CMS has made these changes as a part of its overall commitment to lowering drug prices for patients, according to CMS Administrator Seema Verma.
"In designing today's proposal, foremost in the agency's mind was the impact on patients, and the proposal is yet another action CMS has taken to deliver on President Trump and Secretary Azar's commitment on drug prices," Verma said in a statement. "Today's changes will provide seniors with more plan options featuring lower costs for prescription drugs, and seniors will remain in the driver's seat as they can choose the plan that works best for them. The result will be increasing access to the medicines that seniors depend on by lowering their out-of-pocket costs."
The proposal is currently published to the Federal Register and is open for public comment until January 25, 2019.
CMS is also creating paths toward price transparency outside of the drug pricing realm. Earlier this week, the agency also announced its Procedure Price Lookup, which will allow Medicare beneficiaries to look the costs of certain surgical procedures and price compare between multiple care sites.
Specifically, the tool displays the national average for the amount Medicare pays for a certain procedure as well as the national average copayment for a patient with no additional payer coverage in addition to their Medicare coverage.
Ideally, this tool will help patients make more informed treatment decisions, according to Verma.
"Price transparency in health care is a priority for the Trump Administration," Verma said in a statement. "Working with their clinicians, the Procedure Price Lookup will help patients with Medicare consider potential cost differences when choosing where to have a medical procedure that best meets their needs."