CMS Hits Pause on Patient Satisfaction Star Ratings Updates
The Star Ratings still need more work before they can adequately measure patient satisfaction, CMS says.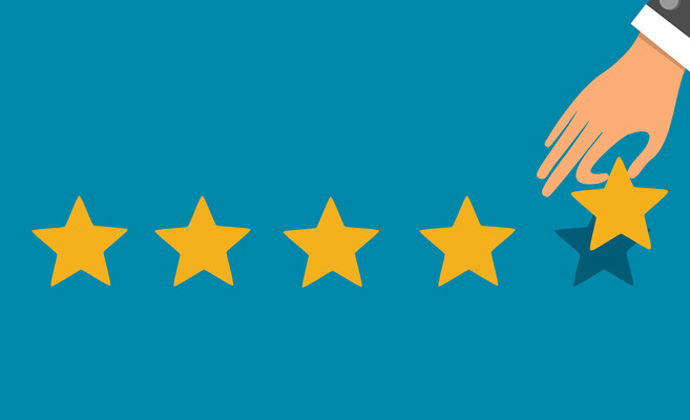 Source: Thinkstock
- CMS has announced it will delay updates to the patient satisfaction and Hospital Quality Star Ratings updates, which were slated to go live on the Hospital Compare website come July.
This is the second time in recent months that the agency has decided to delay Star Ratings updates amid industry feedback that the Star Ratings methodology is not representative of true patient satisfaction. Last July, CMS likewise delayed Star Ratings updates, waiting until December 2017 to publish new Star Ratings.
In this most recent announcement, CMS alluded to sweeping changes in the Star Ratings methodology.
"CMS has decided to postpone the July star ratings update to give time for additional analysis of the impact of changes to some of the measures on the star ratings and to address stakeholder concerns," the agency said in a statement. "When changes are made to the underlying measures it is vital to take the time needed to understand the impact of those changes and ensure we are giving consumers the most useful information."
In making these measure changes, CMS will seek input from technical experts, a provider leadership workgroup, and a public comment period.
This is a positive step forward, according to American Hospital Association (AHA) Executive Vice President Tom Nickels, whose organization has previously lambasted the CMS Star Ratings methodology.
"CMS made the right call in postponing the July update of star ratings, and we appreciate the agency allowing more time for a fuller analysis of its methodology and measures and to hear from stakeholders, including hospitals and health systems, about concerns found in many preview reports," Nickels explained in a statement. "As longstanding supporters of transparency, the AHA is committed to continuing the dialog with CMS about the goal we share – providing the public with accurate, meaningful information about quality."
The CMS Star Ratings and Hospital Compare have long been controversial domains for the agency. The Star Ratings aim to provide hospital quality transparency for patients in a format that is easy for patients to understand.
Patients should be able to visit the Hospital Compare website, view the number of stars a hospital has, and make an informed care decision from there. Any model more complicated than star ratings could run the risk of being confusing for patients, the agency has contended.
But hospital quality and patient satisfaction are not that simple, some industry groups have said. The five-star rating system is reductive to those nuances, groups like AHA have said. The methodology for determining the ratings does not truly encompass all of the factors that influence hospital quality, and can in turn end up misinforming patients, AHA asserted following the 2016 publishing of the Star Ratings.
"The new CMS star ratings program is confusing for patients and families trying to choose the best hospital to meet their health care needs," said AHA President and CEO Rick Pollack.
"Health care consumers making critical decisions about their care cannot be expected to rely on a rating system that raises far more questions than answers. And it adds yet another to a long list of conflicting rating and ranking systems."
After CMS announced some fixes to the program, AHA continued to question the Star Ratings' readiness for publication. In a 2017 statement to CMS CMO Kate Goodrich, AHA's Senior Vice President of Public Policy Analysis and Development Ashley B. Thompson said the ratings still run the risk of confusing patients and consumers.
"The AHA has long supported transparency and continues to share CMS's goal of making the data on Hospital Compare easier for consumers to understand," Thompson said in the letter. "However, CMS's flawed approach to star ratings undermines this goal by providing an inaccurate, misleading picture of hospital quality."
The CMS Star Ratings distill over 60 quality care elements into a simple, five-star rating. While some medical professionals question whether that rating can be representative of the nuances of quality care, many maintain that the five-star system is integral to patient understanding.
At this time, patients can access the Star Ratings published in December 2017 for care decision-making.