CMS Issues Guidance on Patient Access to Care for Opioid Misuse
The agency made recommendations for state Medicaid programs to streamline patient access to care and opioid treatment.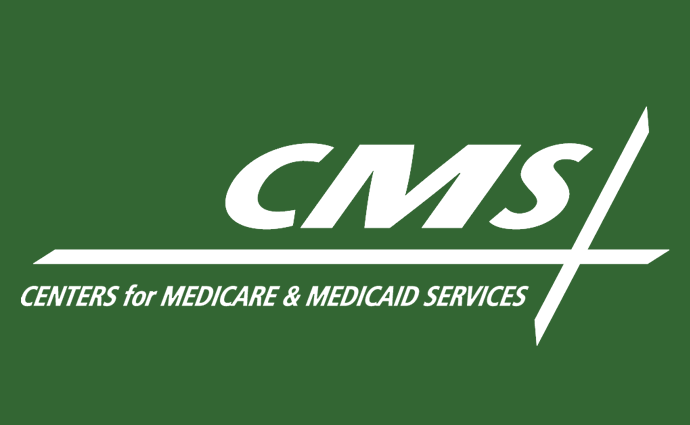 Source: Thinkstock
- New CMS guidance for combating the opioid crisis calls for state Medicaid agencies to improve patient access to care and patient engagement with certain opioid misuse treatment protocol.
Specifically, CMS released a special bulletin that offers recommendations for states when designing their Medicaid programs for treating patients suffering from Neonatal Abstinence Syndrome (NAS), a condition that develops after birth when an infant has been exposed to opioids in utero.
"The number of American infants born dependent on opioids each day is heartbreaking," said HHS Secretary Alex Azar said in a statement. "Today's announcement reflects the Trump Administration and HHS's commitment to helping states use Medicaid to support treatment for this condition and other challenges produced by our country's crisis of opioid addiction. State-level innovation, including in the use of prescription drug monitoring programs and electronic health records, has been and will be a key piece of ending this crisis."
In 2012, NAS impacted one infant born every 25 minutes, CMS reported. About 80 percent of infants treated for NAS receive Medicaid coverage.
The special bulletin calls on states to streamline their pathways to delivering this kind of care for Medicaid beneficiaries. Mothers and caregivers should be involved where appropriate, the agency recommended. Specifically, those stakeholders can be useful for swaddling, quiet environments, limited stimulation, skin-to-skin contact, and other strategies that show promise in NAS treatment.
READ MORE: Patient-Centered Opioid Program Improves Patient Access to Care
Additionally, CMS recommended state Medicaid programs to streamline opioid misuse treatment for mothers and fathers.
"States may also seek to cover initial or ongoing SUD treatment services for Medicaid eligible mothers and/or fathers concurrently with NAS treatment services directed at the infant," the agency wrote in the bulletin.
"Services that begin at this critical time, and continue to follow and support the infant and caregiver when the infant returns home, provide the highest likelihood for optimal health status and positive outcomes for infants born with NAS. Medicaid services can play a critical role in helping ensure access to treatment for these vulnerable infants and their families."
CMS has also issued guidance about health IT that can facilitate patient access to care when they otherwise cannot access substance misuse treatment. Specifically, the agency recommended states reinforce their funding for health IT that helps connect disparate patients with treatment providers.
Health IT can be especially helpful for patients residing in areas that experience provider shortages. Remote patient monitoring, telehealth, and other patient engagement tools can be helpful in closing care gaps caused by provider shortages.
READ MORE: Opioid Use Associated with Higher Patient Satisfaction Scores
Patients living in rural areas have disproportionately low access to all healthcare and experience even larger hurdles related to substance misuse treatment. Substance misuse treatment centers are largely located in urban areas, with those urban areas seeing 91.9 percent of all treatment centers, according to statistics reported by the National Rural Health Association.
Furthermore, only 53 percent of providers in rural areas are licensed to prescribe buprenorphine, the most common medication used in treating substance misuse.
Other apps and patient-facing technologies can help guide patients through substance misuse treatment in between provider visits, as well.
Better health IT interoperability and data exchange between patient devices and disparate provider EHRs will be essential to meeting these goals, CMS explained. State Medicaid programs must enforce standards for health IT interoperability to make use of patient engagement technology in opioid misuse treatment feasible.
Health IT interoperability and health information exchange can also support prescription drug monitoring programs, another integral piece of the health IT puzzle that is fighting against the opioid epidemic.
READ MORE: Reconciling the Opioid Crisis with Delivering Quality Patient Experience
CMS also touched on the idea of public health technology that could help medical professionals create population health management plans targeted at opioid misuse. Such population health management programs can address areas in which opioid misuse is rampant. Data from these tools can help providers reach patients outside of the hospital where health and wellness messaging may be more effective.
"Today's guidance further builds on CMS' commitment to provide states with the tools and approaches available within the Medicaid program to accelerate states' ability to respond to the national opioid crisis" said Tim Hill, Acting Director for the Center for Medicaid and CHIP Services. "By leveraging and improving the technological capabilities of state Medicaid programs, we are providing Medicaid agencies, providers, and patients with the tools they need to improve health outcomes associated with addiction."
These efforts come as a part of the Administration's overarching goals to combat the opioid crisis. During the summer months of 2017, the President declared a national opioid emergency, piquing the interests of public health and health IT professionals across the country. From the onset, patient engagement and remote patient monitoring tools were in the spotlight as solutions to patient care access limits.