CMS Overhauls ACO Programs, Pushes for Beneficiary Engagement
The changes have new beneficiary engagement requirements, which call for ACOs to be transparent about whether the patient is receiving care as an ACO.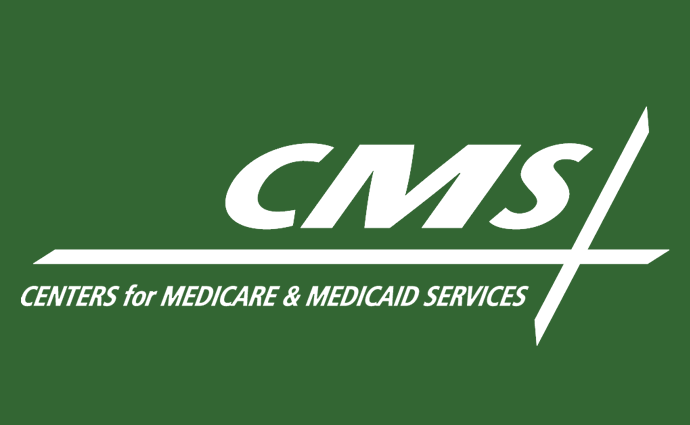 - The Centers for Medicare & Medicaid Services (CMS) has proposed a major overhaul of its accountable care organization (ACOs) Medicare Shared Savings Program (MSSP) model, aiming to tamp down on spending, drive healthcare transparency, and increase beneficiary engagement in the models.
In a post to Health Affairs, CMS Administrator Seema Verma noted the industry's shift from fee-for-service to value-based care. ACOs represent some of the leading models helping organizations to transition to value-based care by promoting care coordination, care quality, and patient engagement.
However, current ACO models are running up a high bill for CMS, a trend which CMS plans to mitigate.
"If we continue on our present path, by 2026 we will be spending one in every five dollars on health care," she said in the post. "This will crowd out other public funding priorities like public safety, infrastructure, national defense, and education. It will also strain small businesses, preventing them from investing in growth or creating new jobs. And finally it will lead to higher premiums, copays, and deductibles that will hit every American's household budget."
CMS specifically proposed an overhaul of the MSSP ACO track, renaming the entire program "Pathways to Success."
READ MORE: CMS Allows Medicare Advantage Plans to Adopt Step Therapy
Pathways to Success will streamline the existing MSSP program to foster higher risk models and create more federal savings.
Also paramount to Pathways to Success is beneficiary engagement. Currently, 10.5 million beneficiaries in Fee-for-Service Medicare are in a Shared Savings Program ACO. However, these patients may not know they are receiving care as a part of an ACO, or what an ACO is.
Pathways to Success will require all ACOs to provide written notification to patients about their participation in the ACO, what that entails, and how the model will impact patient care.
This step will allow patients to make decisions about where to receive their care, CMS said. A patient should not be required to receive care as a part of an ACO if she does not wish to, the agency stated, and this level of healthcare transparency will empower the patient with the knowledge to make that decision.
ACOs should inform patients about their enrollment in the care model at their first primary care appointment of each performance year.
READ MORE: HHS Final Rule Expands Patient Access to Short-Term Health Plans
CMS will allow certain ACOs under performance-based risk models to offer incentive payments to patients in return for participation in the ACO. ACOs that are permitted to do so must be a part of a two-sided risk model. Incentive payments may be up to $20 for qualifying primary care service.
The agency is also seeking public comment on strategies to obtain patient buy-in for an ACO. This means that patients who otherwise would not be offered the option to be a part of the ACO should have the option to receive their care as a part of the ACO. CMS is specifically seeking public comment about how to solicit patient requests in a streamlined and efficient manner.
In addition to changes in beneficiary engagement requirements, current MSSP ACOs can expect to see significant structural changes to the program.
CMS proposed to get rid of the first two tracks of MSSP. The agency will rename the third track "Enhanced Track" and introduce a "Basic Track."
These changes are a part of the agency's efforts to regulate the number of ACOs in low-risk contracts.
READ MORE: Verma: CMS Makes Strides in Patient-Centered Care, Medicare Reform
The proposed rule will create "revenue-based loss sharing limits," meaning that low-revenue ACOs can stay in low-risk models for longer. However, high-revenue ACOs will be required to enter a high-risk model sooner than in MSSP.
The Pathways to Success contract period will extend from three to five years. Interested participants may submit their applications July 2019, push ahead from previous application start dates of January 1, 2019.
There will also be new ACO participation requirements that will exclude particularly low-revenue ACOs from the program. CMS also proposed stricter regulations for ACOs that exit the program, prohibiting ACOs that re-enter into lower-risk programs with 50 percent of the same participating providers.
According to HHS Secretary Alex Azar, these changes come as a part of the Administration's efforts to drive more value in healthcare.
"President Trump has promised the American people better healthcare at a lower cost, and delivering this kind of value is a key priority for HHS," Azar said in a statement. "One piece of our vision for value-based transformation is pioneering bold new payment models. Having more Accountable Care Organizations take on real risk, while offering them the flexibility they need to generate savings, is an important step forward in how Medicare pays for value."
Verma echoed that sentiment, saying these changes will promote more responsibility on the part of ACOs.
"After six years of experience, the time has come to put real 'accountability' in Accountable Care Organizations. Medicare cannot afford to support programs with weak incentives that do not deliver value," Verma noted. "ACOs can be an important component of a system that increases the quality of care while decreasing costs; however, most Medicare ACOs do not currently face any financial consequences when costs go up, and this has to change."