CMS Updates Nursing Home Compare Site with Care Quality Data
The Nursing Home Compare updates will add more complete data by which patients can make informed healthcare decisions.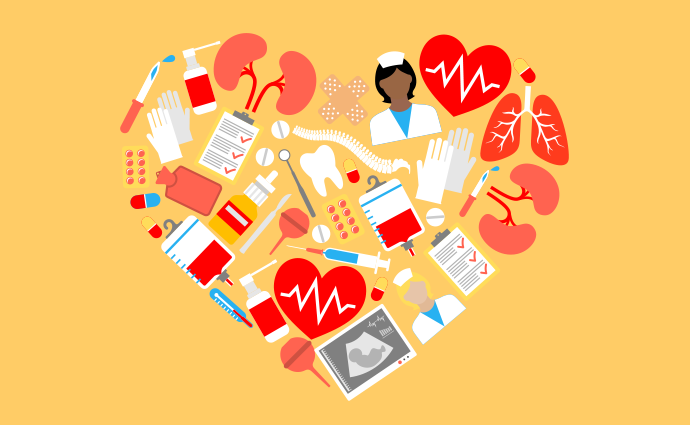 Source: Thinkstock
- CMS has announced updates to the Nursing Home Compare website to provide patients and family members with better data for healthcare decision-making.
The changes, which will go into effect in April, aim to provide more complete and accurate care quality data for relevant stakeholders.
"CMS is committed to safeguarding the health and safety of nursing home residents by ensuring they are receiving the highest quality of care possible," CMS Administrator Seema Verma said in a statement. "Our updates to Nursing Home Compare reflect more transparent and meaningful information about the quality of care that each nursing home is giving its residents. Our goal is to drive quality improvements across the industry and empower consumers to make decisions, with more confidence, for their loved ones."
The April 2019 changes will update the inspection process and overhaul the staffing information used for the ratings. This includes the lifting of a "freeze" on health inspection ratings. These health inspection ratings were initially frozen in February 2018 because of duplicative facility surveying.
Ending this freeze will allow consumers to better understand facility health statute compliance, which indicates the efficacy with which facilities care for patients, CMS said.
Additionally, the updates will include higher thresholds for nursing home staffing quality. After an analysis of the relationship between staffing and care outcomes, CMS determined certain protocol that all facilities must follow in order to score higher than a one-star rating.
Facilities will automatically receive a one-star rating if they do not report at least one registered nurse on staff for longer than four days. This threshold is stricter than the previous seven-day one, CMS stated.
"CMS is also making changes to the quality component on Nursing Home Compare that would improve identifying differences in quality among nursing homes, raise expectations for quality, and incentivize continuous quality improvement," CMS explained.
The Nursing Home Compare websites are essential for facilitating patient care access, CMS explained. The rankings help patients and their families understand care quality in different area facilities and make an informed care decision based on their own values.
The five-star rankings evaluate health inspections, staffing levels, and care quality measures.
CMS has also updated the Hospital Compare website with quarterly assessments of hospital quality, as well as the Hospital Star Ratings, which were most recently updated in December 2017.
These updates aim to improve the patient experience with the Hospital Compare tool, specifically by ensuring patients have the most recent information available for treatment decisions, CMS noted.
"The Hospital Compare website and Star Ratings System are valuable consumer tools that provide helpful and important information on the safety and quality of our nation's hospitals," Verma said in a statement. "These decision-making tools offer greater transparency on hospital performance for a wide variety of users – patients, caregivers, families, and the broader healthcare industry. We constantly aim to improve these resources with feedback from stakeholders, and we are confident this latest update of Hospital Compare data further strengthens this data."
The agency has also proposed updates to the Hospital Star Ratings methodology, the agency announced last week.
The changes would allow fore more "like-to-like" comparisons between similar hospitals.
Current critiques state that the Hospital Star Ratings do not offer an accurate portrayal of hospital quality. The ratings distill over 60 quality measures into a five-star rating, which some industry leaders say can be reductive of the complexities of hospital quality.
Additionally, critics state that the rankings compare dissimilar organizations, such as small rural hospitals or larger academic hospitals.
CMS plans to remedy that issue by ranking hospitals in peer groups, meaning rural hospitals will only compete with other rural hospitals in the rankings. This will ideally help patients and family members make more informed decisions about their care.