Determining the Next Steps Following Patient Portal Adoption
Now that most healthcare organizations offer a patient portal, industry leaders need to leverage useful portal functions and patient relationships to spur patient portal adoption.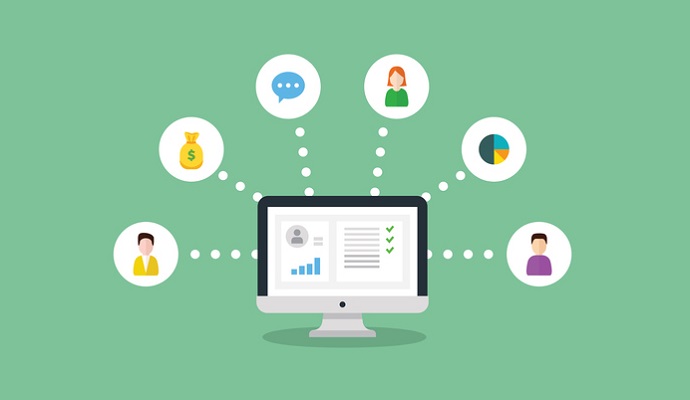 Source: Thinkstock
- Following two major regulatory pushes and widespread patient portal adoption in healthcare organizations nationwide, one question remains to be answered: What's next?
In the wake of meaningful use requirements and patient engagement parameters set in the 2015 MACRA legislation, healthcare providers have answered the industry's call for better patient engagement technology, including patient portals. By 2015, 95 percent of hospitals and 85 percent of office-based physicians offered patient portal access, according to ONC data.
Despite high organization adoption, patients aren't following suit. A 2017 analysis from the Government Accountability Office (GAO) found that only 15 percent of patients interacted with the portals their providers offered.
This leaves a large chasm between provider intentions and patient engagement outcomes. How can providers leverage patient portal technology, motivate patient use, and activate high patient engagement levels?
Creating a healthy stream of patient portal use and interaction will require healthcare professionals to take an extra step. It will not be enough to simply adopt the patient portal and issue some marketing materials.
READ MORE: How Patient Portals Improve Patient Engagement
A push for more patient-centric functionality on which providers can market the tool is the next step for patient portal adoption.
At the University of Missouri Health Care, Thomas Selva, MD, found that simply offering the portal – especially a newly developed tool without much flexibility for patient-centered customization – was not conducive to active patient buy-in.
"We had rolled out an early version of the patient portal, which was originally called IQHealth, quite some time ago," Selva said in an interview with PatientEngagementHIT.com.
"But it had very minimal patient adoption, and part of the reason was that it was clunky," added Selva, who is a pediatrician and Chief Medical Information Officer at MU Health. "It was really hard to set up accounts because you had to go through this whole kind of circuitous path of getting the patient's account set up so that you knew it was attached to the right person."
When meaningful use rolled around and the healthcare industry began integrating patient engagement into its care plans, MU Health received a push from a previous CEO with a big motivation for patient-centered care. The team turned to the patient portal to support that focus.
READ MORE: Patient Portal Use Lagging Despite Strong Provider Support
But even following those federal regulations – and in the wake of new ones presented in MACRA legislation – MU Health saw stagnant patient portal activation among patients. True patient portal activation requires active portal use, not just patient enrollment on the tool.
MU Health found itself at a juncture where it faced the "now what?" question in patient engagement technology. Although the healthcare organization hosted a useful patient engagement tool, it did not have the patient activation levels to match.
Selva and his team tackled the problem by creating a tool that was attractive to all patients, not just those with high health needs.
"For an individual with chronic disease who sees a physician often or touches a medical care facility often, the portal seems to have pretty obvious utility." he posited. "I can message my doctor, I can look at my labs, etc. But if you ask an otherwise healthy individual, 'Why would you use the portal?' they would just look at you with a blank stare and say, 'There's nothing there.'"
Selva and his team realized that to effectively market the patient portal to their entire patient population, they needed a product worth using.
READ MORE: Patient Portal Adoption Still Slow Despite Proven Benefits
"We started asking, 'What would bring people to the portal?''' he offered. "That was, again, what reduces the friction between the patient and the healthcare facility or the healthcare they're trying to acquire."
The most popular patient portal features worth marketing included secure messaging with providers, access to portal notes, and ability to book appointments online. From there, Selva and his team could point to those useful functions and promote the portal as an essential tool for the healthcare experience.
But marketing to the patient was only half the battle, Selva said.
"You've got to remember you've got to bring the provider to the portal as well," he asserted. "Again, we had to demonstrate to providers that if patients have access to their own information, they're much more engaged in their care. Patients are probably going to follow your plan of care much more closely and much more reliably, and there's clear data on that."
For example, it's been useful to point out to providers that patients who have access to their clinical notes become better, more engaged patients.
Some providers might be apprehensive about giving patients access to their portal notes, but Selva says it's all about how you frame it to the clinician.
"All it'll do is make your patients more engaged in their care," Selva stated. "It's clear in the data that patients probably remember less than, on a good day, 30 percent of what was said in a clinician's visit. Having it in black and white in front of them later on when they have a chance to get home and reflect on it is only going to improve their care."
Selva recommended clinician leaders point out to their teams that patients have always had access to their health data, per HIPAA requirements. The patient portal just makes this process easier, giving the opportunity to learn more about their health to all patients.
But because patients will be viewing the notes, Selva also suggested reinforcing with clinicians how they should be writing these notes to preserve a positive patient-provider relationship.
"Always write your note as if somebody else is going to read it in the court of law, so that you're being clear, concise, you're making it clear who's providing the information," he noted.
Additionally, patients who can take advantage of online appointment scheduling are more likely to show up to their appointments, a major treatment access issue that harms both patients and providers.
However useful the patient portal is, integrating it into clinician workflow takes some finagling, Selva conceded. The tool can be a major driver for patient satisfaction, but only if the clinician and the patient are on the same page about portal use.
"You have to manage patient expectations and then you have to live up to those expectations that you've set," Selva cautioned. "If you say, 'I'm going to typically get back to you within 24 hours,' you really need to do that. If you're not going to answer questions on the weekend, you need to tell people that."
Providers also need to set up expectations so they do not become overworked, leading to physician burnout.
"As a provider you also want to manage your work-life balance," Selva advised. "You don't want to just effectively be on call 24/7/365 and never have a break. So again, you have to manage those expectations where your patients."
When a clinician successfully manages those expectations, Selva says the patient satisfaction potential is essentially limitless. Driving convenience in healthcare is a core value as the industry becomes more consumer-centric, and making services available via the patient portal is essential for that.
"The portal allows you to be virtually more available to your patients than you otherwise could be," Selva concluded. "You can avoid a lot of unnecessary office visits that could have easily been handle with a message or with a little communication. Clinicians can avoid forcing the patient to take time out of their day to come to your office for a visit that wasn't necessary. Again, that only improves their satisfaction with your care."