Digital Patient Education Tools Improve Procedure Prep Process
A digital patient education tool helped reduce the number of necessary repeat colonoscopies by nearly half, research shows.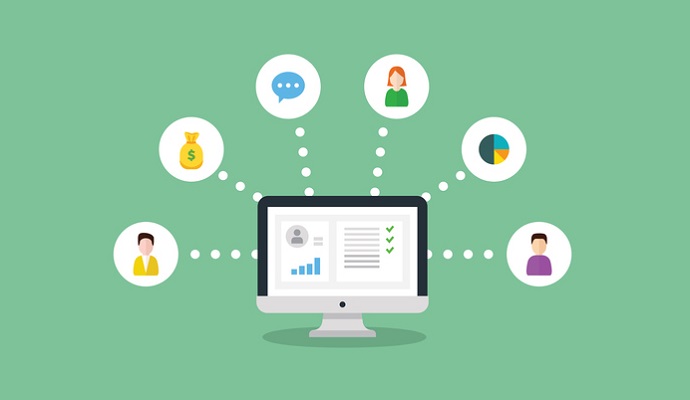 Source: Thinkstock
- Digital tools are helpful in driving patient education in procedure preparation, helping to reduce the number of necessary repeat procedures in patients undergoing their first colonoscopy, shows a study published in the American Journal of Medicine.
According to a research team from Cleveland Clinic, it's critical that patients adequately prepare for a colonoscopy. Inadequate preparation can result in increased procedure duration, inaccurate polyp and adenoma detection, or the need to undergo a repeat procedure.
"Proper pre-procedure bowel purgation plays an integral role to this effect, yet inadequate bowel preparation plagues about a quarter of all colonoscopies in the US," the research team said. "Evidence suggests that patients' lack of understanding about the complex procedural requirements is one of the major cited reasons behind inadequate bowel preparation."
The research team found that health IT tools can be effective for driving patient education surrounding colonoscopy preparation, ultimately leading to better outcomes and fewer needed repeat procedures.
Between 2010 and 2014, the team introduced about 2,500 first-time colonoscopy patients to educational materials prior to their procedure. The educational materials included a packet, pre-procedure education phone call, and educational video. All resources focused on the importance of procedure preparation.
Through a unique code embedded in each video that connected back to digital patient health records, the researchers determined that 1251 patients, nearly half of the group, ended up viewing the educational video. The researchers did not report why the remaining test patients did not view the video.
However, patients who did view the educational video were significantly more likely to be well-prepared for their colonoscopy and had better outcomes than those who didn't view the video.
Ninety-two percent of patients who viewed the video achieved satisfactory procedure preparation, which clinicians measured upon procedure's start. Only 87.4 percent of patients who did not view the video achieved satisfactory procedure preparation.
Additionally, of the patients who viewed the educational video, only 3.3 percent had an increased need for a repeat procedure, compared to 6.6 percent of patients who did not watch the video.
Adenoma detection rates were markedly lower for patients with low procedure preparation scores than for those with high preparation scores. Because viewing the educational video could predict procedure preparation, the researchers concluded that improving patient education can help improve colonoscopy testing.
According to the researchers, achieving clearer procedure results and reducing the need for repeat procedures can have positive financial implications. Although the researchers did not conduct a cost-benefit analysis, they maintained that needing repeat procedures or other treatments due to inaccurate initial readings can contribute to growing healthcare costs.
"Our results reveal that a patient-centered educational video may lead to improved bowel preparation quality and may reduce the need for an earlier repeat procedure in patients undergoing their first screening colonoscopy," the researchers said. "Thus, we present a cost-effective and easy-to-implement intervention that translates to improved quality outcomes for outpatient colonoscopies."
Additionally, there are significant patient safety implications for these findings.
"Bowel preparation is crucial to the success of colonoscopies. Our study shows that patient-centered education programs with video components can help," said lead researcher Maged Rizk, MD, in a press release.
Colon cancer is the third most common cause of cancer related deaths, the research team explained, and colonoscopies are the most useful method for early detection. Ensuring patients are well-prepared for these exams so clinicians can glean accurate data and insights is crucial for determining a potential diagnosis and promptly beginning treatment.
Going forward, the researchers hope to test other patient education strategies that can better serve a diverse patient population with varying needs and preferences. By doing so, the researchers hope to improve education for all patients, ultimately helping to produce better colonoscopy procedures.