Does EHR Use Detract From Patient-Provider Communication?
Sixty-two percent of clinicians said the EHR gets in the way of quality patient-provider communication, according to a Stanford Medicine poll.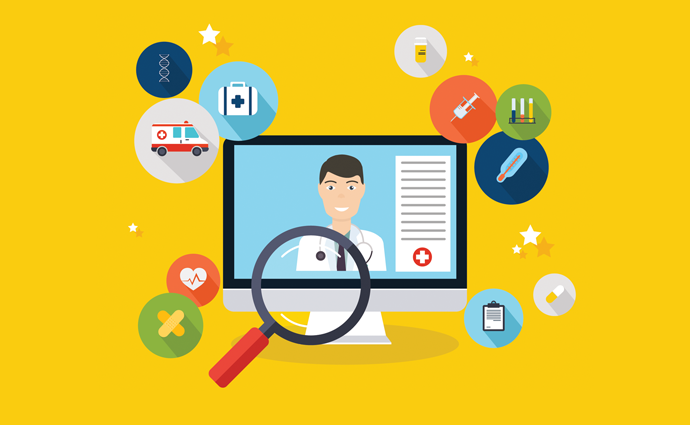 Source: Thinkstock
- EHRs may be doing more harm than good during the clinical encounter, as providers continue to assert that the tool takes away limited time for patient-provider communication during the clinical encounter, according to a survey from Stanford Medicine.
The poll results, slated for presentation at Stanford Medicine's National EHR Symposium, revealed that 59 percent of healthcare providers think EHRs need a major overhaul. This may be due to the challenges the technology presents providers during patient interactions.
The EHR is widely known for its user demands. Providers face a number of EHR regulatory requirements, and documenting and reading patient records takes a considerable amount of time.
Patients are likely feeling this clinician burden, the 500 survey respondents said. About 62 percent of each patient encounter is spent using the EHR, the report showed.
During a 20-minute primary care appointment, a provider usually spends about 12 minutes interacting with the patient and eight minutes documenting on the EHR. This does not include the typical 11 minutes of documenting the provider does once the patient has left the exam room.
Sixty-nine percent of respondents said the EHR takes away valuable time from patients. The same number of respondents said the EHR has not strengthened their patient-provider relationships.
These patient engagement challenges likely arise from difficult EHR use. Fifty-four percent of providers said using the EHR has detracted from their professional satisfaction and 71 percent said the technology has contributed to provider burnout.
The recent increase in provider burnout has adversely impacted patient access to care, as more providers are seeking alternative careers or entering retirement early. With fewer providers practicing medicine, patients are struggling to see their health needs met.
To be fair, providers do see some benefits to the patient portal. Sixty-three percent of providers said EHRs have led to general healthcare improvements in recent years. However, only 18 percent of respondents said they are "very satisfied" with their EHR.
Additionally, 44 percent of respondents said they primarily view the patient portal as a data storage tool. Only 2 percent of respondents use auxiliary patient engagement functions.
Provider respondents listed a handful of EHR improvements that could increase the tool's value. Creating a simpler interface that eases provider burden could allow providers to pay more attention to patient communications. Thirty-two percent of respondents recommended the addition of financial information into the tool that will help patients better understand their healthcare cost-sharing responsibilities.
Healthcare professionals have long struggled to meet EHR demands while still putting the patient at the center of care. A 2018 study published in Family Medicine found that of a 36-minute primary care encounter, only 16 of those minutes were dedicated to patient face time.
Providers spent three minutes on pre-visit EHR work, two minutes of EHR use during the appointment, 7.5 minutes of non-face time during the appointment, and seven minutes of EHR use outside of the appointment.
A 2016 report from the American Medical Association (AMA) found that for every hour physicians spend with patients, they spend another two hours on EHR use.
Healthcare professionals have been focused on training clinicians on patient-centered EHR use. A 2018 study published in the Journal of Medical Internet Research found that a patient-centered EHR training course was effective for promoting patient-provider communication alongside EHR use.
Training courses are only about 20 minutes and easily integrated in practice-wide EHR implementation courses. EHR implementation courses are par for the course for new employee onboarding or a system-wide EHR implementation.
Medical and patient engagement experts say that maintaining eye contact, explaining why the provider is using the EHR, and the tool's benefits are simple strategies for patient-centered EHR use. Use of EHR templates and identifying workflow inefficiencies will also help providers meet their EHR documenting demands during patient encounters.
Providers should also work to establish a set time during which they do not touch the EHR. Studies have indicated that clinician computer use detracts from patient satisfaction. Taking a moment away from the computer, perhaps at the top of the appointment, will show the patient that the clinician is here for them and help establish a positive rapport before integrating the EHR into the care encounter.
The EHR is not going away. Its promise for clinical improvement and ability to maintain and protect patient health records has cemented its use in clinical encounters. It is essential for providers to identify key strategies that will facilitate positive patient-provider communication while still meaningfully utilizing the EHR.