Does Patient Condition Influence Patient Experience Scores?
Patients with certain chronic conditions report lower patient experience scores, but when looking at diverse patient pools, commonalities between patient experience factors emerge.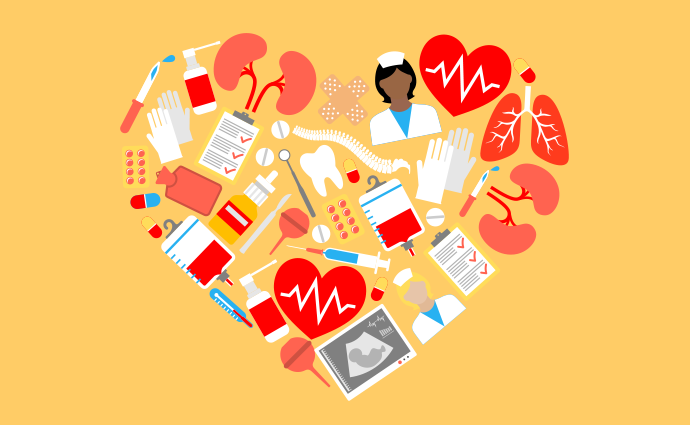 Source: Thinkstock
- Patients with different conditions receive different types of care from their providers, which often leads to disparate patient satisfaction ratings. However, analyses of diverse patient groups show that most patients agree on the factors that constitute quality healthcare, according to two reports from patient advocacy group PatientsLikeMe.
Differences in patient satisfaction among patient conditions may be due to the type of care and care providers patients with certain diseases can access, according to a February 2018 survey. The survey included patient respondents managing fibromyalgia, post-traumatic stress disorder (PTSD), major depressive disorder (MDD), ALS, multiple sclerosis (MS), and Parkinson's disease.
Patients with fibromyalgia, PTSD, and MDD reported lower levels of patient satisfaction than patients with the latter three conditions.
For example, only 47 percent of patients with fibromyalgia and PTSD reported that their providers communicated condition details adequately. Fifty-three percent of patients with MDD said the same.
In contrast, patients with ALS, MS, and Parkinson's reported satisfaction with patient-provider communication. Sixty-three percent of patients with these conditions thought their providers adequately explained symptoms and treatment options.
READ MORE: Patient Satisfaction and HCAHPS: What It Means for Providers
Only 40 percent of fibromyalgia patients, 49 percent of PTSD patients, and 45 percent of MDD patients said they think they receive the best care possible. Conversely, 66 percent of ALS patients, 61 percent of MS patients, and 57 percent of Parkinson's disease patients said the same.
Despite their lower patient experience ratings, patients with fibromyalgia, PTSD, and MDD were less likely to leave their providers. Fifty-three percent of PTSD and 56 percent of MDD and fibromyalgia patients stayed with their doctors even though they weren't entirely satisfied with the care they received.
In contrast, only 31 percent of ALS patients and 36 percent of MS and Parkinson's patients stayed with a provider with whom they were not entirely satisfied.
While these results may indicate poor care on the part of the provider, PatientsLikeMe contended that they also indicate a more difficult course of care for fibromyalgia, PTSD, and MDD patients.
These patients – in contrast to ALS, Parkinson's, and MS patients – have few specialist options. As a result, patients with MDD, fibromyalgia, and PTSD do not always receive care that is catered specifically to their conditions' needs, according to PatientsLikeMe Vice President of Policy and Ethics, Sally Okun.
READ MORE: Is Patient Experience Data Sufficient for Quality Improvement?
"A positive or negative experience with care could be provider-related, but also related to the fact that patients living with ALS, MS and Parkinson's often have access to condition-specific specialists or centers of excellence while those living with other conditions do not," Okun said in a statement. "This makes it even more important that patients advocate on their own behalf to ensure all avenues to get good care are being used."
PatientsLikeMe completed the second report in partnership with the Robert Wood Johnson Foundation (RWJF) last year. The survey identified the factors that constitute a positive patient experience and helped inform a checklist for providers to deliver a quality care experience.
Those surveyed included PatientsLikeMe members, patients in a Baltimore community health center, clinicians, researchers, purchasers, and quality measure developers.
The survey respondents answered questions related to care quality, which PatientsLikeMe then turned into 10 healthcare concepts and a 10-question patient care checklist. This checklist pertained to the patient experience and included elements such as:
Active patient role in care
Effective treatment selection
Effective care delivery
Focus on outcomes
Doctor or provider competence
Individualized and empathic care
Collaborative care and shared decision-making
Effective staff communication, teamwork
Patient access to care, affordability
Office management
Patients with certain conditions, such as fibromyalgia, MDD, or PTSD, may not be able to access providers who deliver on the 10 above-mentioned pillars of quality care. When a patient cannot access a provider who specializes in her condition, the patient may not see the elements of care most valuable to her met.
READ MORE: What Patient Complaints Say About the Patient Experience
Ultimately, the two surveys show what is most important to the patient. Care quality, teamwork, and empathy are essential to creating a positive patient experience. When a patient cannot access the right doctor for her medical needs, those elements of quality patient experience often fall short.
Providers of all specialties must deliver on core elements of a positive patient experience, regardless of patient condition, Okun said.
"Patients are the ultimate arbiters of health care quality because they live with their symptoms, treatments, and daily struggles all day, every day," Okun concluded. "These complementary studies give a snapshot of what is most important to patients, and give patients the tools to find providers willing to meet the characteristics of good care."