Does Shared Decision-Making Support Value-Based Care Models?
Shared decision-making can support value-based care models when informed patients can opt out of expensive -- and potentially ineffective -- treatments.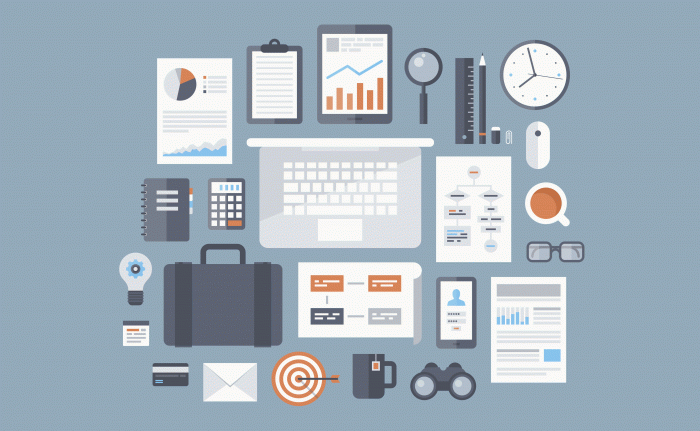 Source: Thinkstock
- Shared decision-making is a helpful and essential addition to value-based care model requirements, according to policy experts from the Urban Institute in partnership with the Robert Wood Johnson Foundation.
In a recent policy brief, authors Robert A. Berenson and Michael L. Millenson advocated for shared decision-making (SDM) in value-based cancer care models. CMS should integrate SDM into the Medicare Oncology Care Model (OCM), the pair argued.
CMS launched the OCM in the middle of 2016 to introduce value-based payments into oncology practices. Currently, nearly 3,200 clinicians from 195 cancer centers voluntarily participate in the model, affecting nearly 155,000 Medicare beneficiaries.
"OCM pays participating oncologists based upon their usual fee schedule for each traditional Medicare beneficiary and then adds a substantial monthly capitation payment in order to cover an enhanced set of management and support services," wrote Berenson and Millenson, who are also an Institute Fellow at the Urban Institute's Health Policy Center and a senior policy consultant at the Urban Institute, respectively.
"Participants can receive additional payments if total spending shows savings relative to a risk-adjusted, practice-specific target amount based on historical spending."
READ MORE: Using Shared Decision-Making to Spark Quality Patient Care
CMS also designed the OCM to be fundamentally patient-centric, Berenson and Millenson pointed out. By integrating core patient-centered care concepts from the Institute of Medicine's 13-point care plan, the OCM will help deliver a better care experience for cancer patients, CMS reasoned.
"CMS called the OCM a 'patient-centered care model,' noting that its enhanced services requirement addresses aspects of patient-centeredness that have often been lacking," the pair reported.
"These include coordination of appointments with providers inside and outside the oncology practice, 24/7 patient access to needed care, receipt of test results in advance of the patient visit, and access to resources such as pain management or emotional support," Berenson and Millenson continued.
Including the IOM 13-point care plan was a wise addition, Berenson and Millenson said. However, evidence shows that taking it one step further and integrating SDM into the OCM will result in more satisfactory cancer care.
Currently, oncologists use aggressive chemotherapy regimens to treat many cancer patients, even those with terminal cancers or in the end of life. These extensive chemotherapy regimens are extremely expensive, the authors said, and can be uncomfortable and distressing for patients.
READ MORE: Overcoming Engagement Barriers to Shared Decision-Making
Research shows that these kinds of therapies can be avoided when the patient is at the end of life. Only one in six patients with metastatic cancer can accurately articulate their prognoses, Berenson and Millenson reported. However, nearly all of those patients received aggressive chemotherapy.
If equipped with a better understanding of their illness and prognosis, these patients may have chosen a different treatment path that did not include expensive and invasive chemotherapy. This would have been both more satisfying to the patient and less expensive for the provider.
"The use of chemotherapy in late-stage cancer can raise serious questions of clinical effectiveness and patient autonomy," Berenson and Millenson pointed out. "It is often difficult to tell whether chemotherapy is truly what the patients would want if they were fully informed about alternatives."
Other healthcare experts agree that SDM in value-based cancer care models can be beneficial. The IOM has called for shared decision-making in cancer care on many occasions, including in reports in 1999, 2001, 2007, and 2013. The 2013 report reportedly informed much of the policies included in the OCM, the authors said.
CMS even flirted with the idea of integrating SDM requirements in the OCM. When the agency introduced the OCM in 2015, the guidelines included requirements for shared decision-making. However, by the 2016 launch, CMS had backed off SDM implementation. CMS should not have gotten rid of those requirements, Berenson and Millenson argued.
READ MORE: How Patient Engagement Supports Chronic Disease Management
SDM skeptics state that there currently is no guarantee that the practice will have financial payoffs. There is an arguable humanistic and moral obligation to engage in shared decision-making, and research shows that SDM does make patients happier. Even so, no research has proven that SDM helps the financial bottom line in any value-based care model.
"Value-based care means obtaining better outcomes at lower cost. Research shows that patients involved in shared decision-making in cancer are more likely to think about treatment risks and benefits fully and to be more satisfied with the clinical encounter," the pair wrote.
"But no definitive evidence confirms that making patients partners pays off financially by leading to more conservative treatment decisions," Berenson and Millenson continued. "Promoting SDM as a counterweight to overtreatment and rising costs is expecting too much."
Additionally, skeptics are uncertain whether shared decision-making is yet well-understood or measurable. These barriers may keep SDM from successfully being implemented into a value-based care model.
However, CMS appears to be moving closer toward integrating SDM into value-based care requirements. Late last year, the agency created the CMS Person and Family Engagement strategy, which called for better activation of patients and caregivers in healthcare decisions.
The agency also launched two Beneficiary Engagement Incentive Models that examine how shared decision-making impacts value-based care models such as accountable care organizations.
In that same vein, Berenson and Millenson argued that the OCM should include shared decision-making requirements, as well. SDM has the potential to improve care and financial outcomes in value-based cancer care, the pair concluded.