Driving Positive Patient Experiences During Patient Safety Events
Communication-and-resolution programs help support a positive patient experience even after a patient has faced an adverse patient safety event.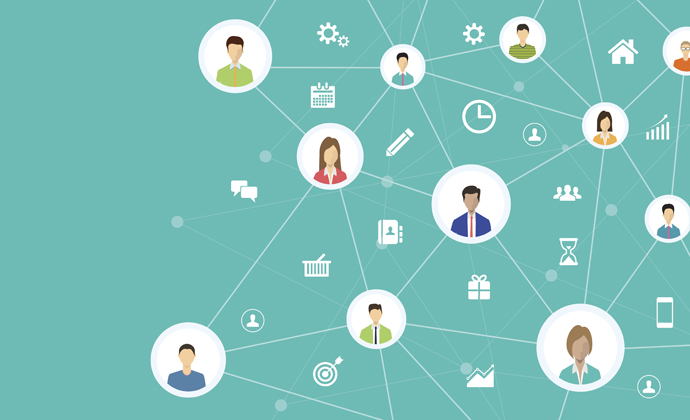 Source: Thinkstock
- Communication-and-resolution programs (CRPs) are essential for preserving positive patient experiences following hospital-related injuries or adverse patient safety events. However, not all hospitals are meeting patient expectations in this area, according to a recent analysis in JAMA Internal Medicine.
As healthcare professionals manage the threat of medical malpractice lawsuits in the wake of adverse patient safety events, some hospitals are proactively managing patient relationships through CRPs.
"Among the strategies receiving attention are communication-and-resolution programs (CRPs), in which hospitals disclose adverse events, investigate, apologize, explain what happened, and when appropriate, proactively offer compensation," the research team explained. "Several reports suggest that CRPs can improve patient safety and reduce liability costs; however, some commentators question whether they treat patients fairly."
Poor response from medical professionals can exacerbate the negative impacts of a medical injury. Patients can resultantly suffer psychologically, physically, and financially should these events not be handled properly.
CRPs are fairly recent programs intended to mitigate adverse patient safety events. Therefore, little is known about the patient experience during CRPs. Qualitative interviews of 30 patients and family members and 10 staff members in three hospitals showed that although CRPs are on the right track, there is room for improvement.
READ MORE: How Patient Safety Factors into the Patient Experience Puzzle
Eighteen of the 30 patients and family members involved in the interviews said they were generally pleased with reconciliation following a patient safety issue and continued to receive care in that facility.
"We define reconciliation as engaging with patients and families about an unexpected outcome of care and offering remediation, with the goals of acknowledging and redressing emotional, physical, and financial harm; expressing an ethic of continuing care for the patient; and restoring trust," the researchers said.
Patients said CRPs and reconciliation discussions were most effective when clinicians and clinician leaders tapped their interpersonal skills.
"Satisfaction was highest when communications were empathetic and non-adversarial, including compensation negotiations," the researchers found. "Patients and families expressed a strong need to be heard and expected the attending physician to listen without interrupting during conversations about the event."
Despite some successes with reconciliation conversations, the researchers saw that CRPs did fall short in some areas. Patients wanted to know the changes the hospital made to prevent recurrences of patient safety events, for example.
READ MORE: Simplifying Patient Safety Grades for Patient Decision-Making
However, only six of the 30 patients or families surveyed said they received this information.
"Patients and families should be told at the conclusion of the investigation what, if anything, the hospital will do to prevent recurrences," the team noted. "Our findings, along with other research, establish that safety improvement is a central concern for injured patients and that failure to communicate safety efforts exacerbates the harm."
Hospitals may be apprehensive to address improvement efforts because they implicitly – and sometimes explicitly – admit guilt. While hospitals may think the admission of guilt could lead to legal action, patients are in fact more likely to sue if they are left in the dark of improvement information.
In cases where there was no wrongdoing on the part of hospitals, or no identifiable improvement path, CRP leaders need to make that point clear to patients.
CRPs should also involve two key stakeholders: the clinician responsible for the adverse patient safety event and the patient or family attorney.
READ MORE: How Hospitals Can Raise Patient Satisfaction, CAHPS Scores
"All patients and family members in our sample reported a strong need to hear directly from the person responsible for their care," the researchers reported. "Therefore, the recommendation to strongly encourage the attending clinician to lead the initial disclosure conversation should be considered as essential practice."
Patients and families did not react well when clinicians claimed inability to engage in these confrontations. Likewise, patients and families did not positively receive monetary compensation or meetings with department officers in lieu of meetings with responsible clinicians.
Healthcare organizations need to offer better training to clinicians so all are prepared to participate in reconciliation conversations.
"Listening to patients' stories without interrupting plays a critical role in fostering understanding and restoring trust," the investigators observed. "Therefore, creating space for injured patients and families to be heard should be considered as an essential practice."
The patient or family lawyer should also be present for reconciliation conversations. During the investigation, only eight patients had their attorneys present, but in all those cases patients reported a positive experience. Other patients expressed a desire to have had their attorney present, and CRP leaders also acknowledged the utility in having a lawyer present.
"Such attorneys ensure that patients are treated fairly, and they may facilitate restoration of the therapeutic relationship by asking the right questions when families are overwhelmed and provide another outlet for patients to be heard," the researchers said.
Twenty-seven survey respondents had received monetary compensation for their hospital injury. And while 16 of those patients said the compensation amount was adequate, 17 said it was not proactive enough.
"In our study, 22 of 30 patients and family members reported financial stress in the aftermath of error," the researchers found. "Bills that were due while the patient recuperated were a major concern, and patients expressed frustration that the hospital had not anticipated that they would need immediate relief while their case was evaluated."
In three cases, the medical injury involved a child, raising questions about child involvement in the reconciliation process.
"Children who experience medical errors or whose siblings or parents do may want to be included in communications about what happened," the researchers pointed out. "Hospitals should consider asking parents whether and how they think their children should be included."
Admittedly, the researchers did not have much data on how CRPs can involve children, and that this is an area for further research.
The following small gestures were also helpful in creating a positive patient experience:
Asking preferred method of communication
Giving injured patients a private room for the remainder of their stay
Using the term reconciliation instead of resolution
Asking patients a few months following reconciliation whether they want to provide feedback
Reaching out to patients on the anniversary of the adverse event to update them on new patient safety efforts
As CRPs continued to take hold in the healthcare industry, it will be critical for hospitals to determine which best practices foster a positive patient experience. Patient safety is key to a positive patient experience. When safety falters, it will be critical for clinicians and practice leaders to address the issue empathically.
"As hospitals strive to provide more patient-centered care, opportunities exist to improve the care that is provided after an adverse event," the researchers concluded. "The CRP movement is young with much room to grow. Listening to patients illuminates the way forward."