DTC Telehealth Ups Patient Access to Care in Natural Disasters
Data shows that DTC telehealth improves patient access to care during natural disasters, specifically aiding patients who have primary care or chronic care needs.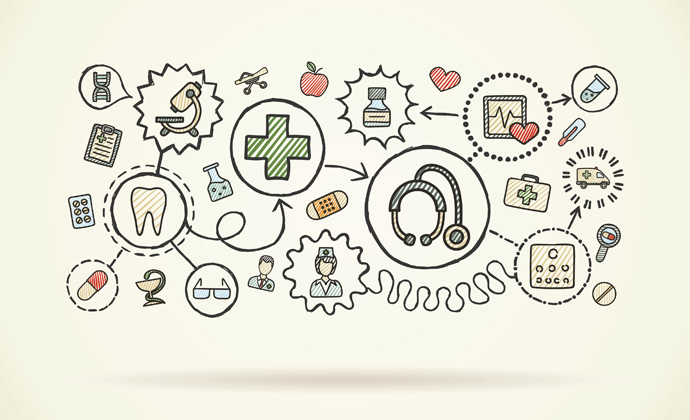 Source: Thinkstock
- Direct-to-consumer (DTC) telehealth has proven an effective tool for creating patient access to care following a natural disaster, according to a new article published by RAND Corporation in the Journal of General Internal Medicine that was emailed to PatientEngagementHIT.com.
Following natural disasters such as hurricanes, tornadoes, and other destructive weather systems, patients often struggle to find access to medical treatment. While medical care is essential for patients who have been harmed by the storm, patients with chronic illnesses and other basic needs typically met by primary care providers usually face barriers, the authors explained.
"In disasters, however, DTC telemedicine may facilitate care that would otherwise be inaccessible due to displacement, unpassable roads, emergency closures, or increased demand for healthcare services," the researchers wrote in the report.
An assessment of DTC telehealth use during Hurricanes Harvey and Irma showed that this technology is useful for connecting patients who otherwise would go without care with needed providers.
Specifically, the researchers looked at patient use of Doctor on Demand, a common DTC telemedicine provider, 30 days following Hurricanes Harvey and Irma in 2017.
READ MORE: Telehealth Closes Patient Care Access Gaps in Rural Mississippi
"For these hurricanes, Doctor on Demand offered free two-way video visits to self-identified victims through the use of a hurricane-specific code that was advertised in affected areas via local and national news and social media," the researchers reported. "Victims needing care were instructed to visit Doctor on Demand's mobile app or website to self-identify and request an immediate physician consult."
Patients could receive diagnoses, prescriptions, and referrals from Doctor on Demand providers. The researchers used ICD-10 codes to analyze the reasons why patients accessed treatment via Doctor on Demand and compared utilization to patients not in a hurricane-affected area during that time.
The researchers observed over 2,000 DTC telemedicine visits during Hurricanes Irma and Harvey, with 69 percent of visits attributable to Harvey victims and 31 percent attributable to Irma victims.
In over half of these cases (63 percent), patients were first-time DTC telemedicine users. Patients typically accessed telemedicine care between three and six days following the disaster's end.
The reasons for which patients accessed DTC telemedicine were generally the same across all 30 days of the study. One could reason that telemedicine access would be related to disaster-caused harms to patients immediately following the storm and taper off to more chronic needs as time wore on.
READ MORE: How mHealth Technology Supports Patient Engagement Strategies
However, diagnosis codes for the first seven days of the study and for the remaining days of the study stayed consistent. Thirty-one percent of patients presented with acute respiratory issues, while 8 percent had rash and dry skin concerns.
Hurricane victims also presented with chronic illness and wellness management needs more often than their peers who did not just experience a natural disaster. Seven percent of hurricane victims presented for chronic conditions, compared to only 5.7 percent of patients nationally. Additionally, 6 percent of hurricane victims presented for health advice, counseling, or a medication refill, while only 3 percent of patients did so nationally.
These findings indicate that patients with chronic health and wellness issues have a heightened need for telemedicine following a natural disaster. Because medical personnel are likely attending to acute victim issues caused by the storm, more chronic or basic health needs fall by the wayside.
"Interestingly, the most common conditions managed during these hurricanes were similar to what is addressed in non-disaster contexts," the researchers said. "While there was higher demand for care for chronic illness, overall, our data suggest that DTC telemedicine focuses on the routine needs of new telemedicine users and less on new issues precipitated by the disaster."
DTC telemedicine is likely an effective strategy for closing patient care access gaps because it can use leverage medical experts outside of the afflicted area. Providers traditionally need to be present to treat patients injured during a natural disaster. But to address chronic care concerns, providers can deliver care out-of-state and via teleconference.
READ MORE: Maintaining Patient Access to Care During Natural Disasters
However, infrastructure damage should be a cause for concern, the researchers pointed out.
"One key advantage of telemedicine in disaster response is that out-of-state providers can be tapped to expand the response workforce quickly and cost-effectively," the team said. "However, the ability of telemedicine to respond does require that certain infrastructures remain in place such as Wi-Fi or cellular service."
That shortcoming aside, the researchers contend that DTC telemedicine access is a positive step forward in disaster recovery and healthcare.
"Relying on direct-to-consumer telehealth services may help relieve the immediate burden on local health care system so that limited in-person care resources can be reserved for those patients with the greatest need," noted Lori Uscher-Pines, lead author of the study and a senior policy researcher at RAND. "Our study illustrates the emerging role for direct-to-consumer telemedicine in disaster response."