Epic MyChart Patient Portal Snags Best in KLAS 2019 Ranking
Other leading patient portal solutions included athenaHealth, MEDHOST, and Cerner, according to the KLAS rankings.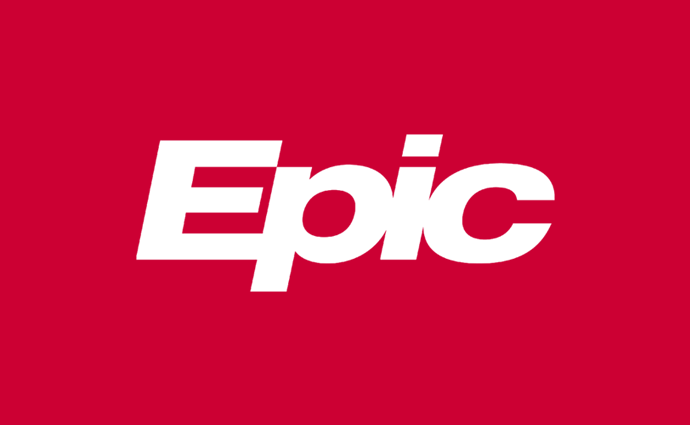 - History repeats itself as Epic Systems MyChart patient portal comes in as a top performer in the Best in KLAS 2019 rankings.
The rankings, which KLAS releases annually, looks at the highest rated vendors in the healthcare IT space as informed by a team of advisors and end users.
"Best in KLAS is about raising the bar for healthcare technology," said Adam Gale, President of KLAS. "It's providers and payers demanding better performance, usability and interoperability. Ultimately, Best in KLAS is about giving providers and payers the tools they need to facilitate superior care and improved outcomes."
And this year it was all about Epic.
Epic Systems raked in a top physician vendor award, two Best in KLAS rankings, was a leader in nine categories, and came in as the top overall software suite for the ninth year in a row.
The Epic MyChart rolled in as the top patient portal tool on the market, followed by a number of other key names in the patient engagement technology space. athenaHealth's Patient Communicator, MEDHOST's YourCareCommunity, and Cerner's HealtheLife came in second, third, and fourth, respectively, for the patient portal category.
These results remain somewhat unchanged from last year. Epic MyChart has been the top-ranked patient portal since 2015, a considerable signifier of its market dominance.
In 2018, athenaHealth and Cerner, too, ranked highly on this list.
New to the KLAS top billing this year is MEDHOST's YourCareCommunity patient portal, which may have knocked the eClinicalWorks portal from second in 2018 to six this year.
KLAS also ranked a number of other patient engagement tools that have begun to flood the market. The patient portal, while key to patient-centered and value-based care, is not the only tool providers are using to connect with their consumers.
Organizations are now using customer relationship management (CRM) tools, with Salesforce coming in as the top ranked product in that category.
Cipher Health was ranked highest for digital patient rounding tools as well as for patient outreach technology. Well-established health IT brands such as Wolters Kluwer, IBM Watson Health, and Solutionreach were ranked second, third, and fourth, respectively, for patient outreach technology.
The 2019 KLAS report also shone a light on improving the patient financial experience, ranking the top vendors in patient access and patient-facing billing.
DCS Global Patient Access came in on top for patient access tools that enable point-of-service collections and improve the financial experience for patients. AccuReg Software and Change Healthcare came up behind DCS.
And for hospital billing solutions, Epic came out on top again. The Epic Resolute Hospital Billing ranked highest for patient accounting and management tools. MEDITECH and Cerner Corporation came up behind Epic.
For virtual care solutions, which allow patients to connect with their providers outside of the hospital or clinic, KLAS named InTouch Health Telehealth Network as the top performer. Epic's virtual health suite came up right behind InTouch.
And for population health management tools that empower providers with the patient- and population-level data that informs better care decisions, most of the top performers were outside of the traditional health IT gateway.
HealthEC Population Health Management platform came out on top, KLAS reported. Health Catalyst came in second.
Bigger enterprise solutions lagged behind, with their leader being Epic coming in at number six.
New to this year's rankings are six customer experience ratings: vendor culture, customer loyalty, operations, product quality, vendor relationship, and product value. Users granted a letter grade in each of these categories for Best in KLAS categories.
These results are reminiscent of last year's. Epic steadfastly remains the industry's patient portal of choice, as do technologies in other categories.
Salesforce came on top for CRM technology in 2018. Meanwhile, Cipher Health led the way for patient outreach solutions last year, as well.
As the patient engagement technology market continues to open up, it will leave room for more vendors to unseat these industry leaders. And with patient engagement at the core of value-based care, those trends are likely to emerge soon, potentially changing the results of KLAS rankings in years to come.