Facing Negative Patient Feedback Head-On Key for Success
Healthcare organizations receiving negative online patient feedback need to mitigate the issues directly with patients.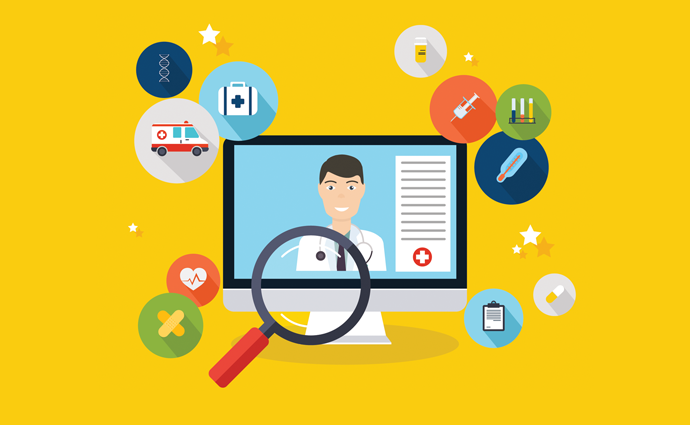 Source: Thinkstock
- Healthcare organizations are increasingly consulting patient feedback surveys and online reviews as a means to assess patient satisfaction with the care experience.
In-office survey platforms that collect patient satisfaction data at the point of service are becoming more popular, with various startups emerging on the market.
Online patient reviews, such as Yelp, Healthgrades, or ZocDoc, are also becoming increasingly popular. Research published in the Journal of General Internal Medicine showed that online patient reviews are useful for patients making care decisions. In 2015, nearly one-third of patients were posting to online review websites, up from only one-quarter of patients doing so in 2012, the researchers reported.
Online patient reviews have proven useful for patients making healthcare decisions. Multiple sources have reported that patients consult online reviews before visiting a new doctor, and that most of those patients pay attention to what the majority of respondents have to say about an individual provider.
But with that convenience for patients comes a downside for providers. That same Journal of General Internal Medicine study showed that online patient reviews are a cause for stress for three-quarters of providers. This is likely due to the potential for the public to see unflattering, and perhaps unfair, comments about providers.
READ MORE: How Hospitals Can Raise Patient Satisfaction, CAHPS Scores
Despite those difficulties, healthcare organizations are going to continue to collect patient feedback. Practices should establish an effective system for collecting that feedback, and ensure that the practice quickly acts on potentially negative comments, said Spartanburg Regional Healthcare System Senior Physician Development Consultant Mary Reid, RN, BSN.
In-office and practice controlled feedback mechanisms are preferable to online review websites, Reid said in an interview with PatientEngagementHIT.com.
At Spartanburg Regional Healthcare System, Reid and her team in the marketing department use technology from Binary Fountain. These surveying tools are in every clinical practice and allow the patient to offer immediate feedback during the discharge process.
"We have control of the review, so that's positive," Reid said of the office reviews. Instead of patients offering up their critiques in a public manner, in-office satisfaction surveys allow patients to air their grievances directly with their providers.
"That way patients can put their thoughts down right there and not feel like they need to go out on social media," Reid noted. "More and more, we're trying to get to the issue while the patient is still in the office and deal with it that way rather than broadcast it on social media."
READ MORE: Positive Patient Experience Key for Good Online Physician Reviews
This lets the practice take the adequate measures to mitigate the problem, Reid explained.
"We're able to take the measures to work with the patient in a controlled way," she said. "If we didn't have in-office review surveys, it would just be a wild back and forth on social media. Nine times out of 10, that would turn out to be a negative situation."
Currently, Reid and her team at Spartanburg yield an approximate 33 percent return on those in-office patient satisfaction surveys. Whether those surveys show positive or negative feedback, Reid and her team are always certain to share responses with the provider.
"When we get positive feedback, we take that out to all of our clinicians on a monthly basis and show them all of the surveys that they've gotten for that month," Reid said. "We take that information out there and show the physicians to boost their morale and increase their physician engagement."
When feedback is bad, Reid says the clinician, the practice manager, and the vice president of marketing all convene on the matter and try to put a positive spin on things. This makes negative feedback and subsequent improvement projects more palatable to doctors, she said.
READ MORE: Patients Prioritize Costs, Convenience when Selecting Docs
"Negative feedback happens to everybody," Reid explained. While the clinician and practice manager must acknowledge the mistake made, Reid works with them to make it a positive opportunity for growth.
"We're positive when we show them that negative comment," she explained. "We don't just say, 'you are bad and don't do this.' We show it all in a positive way and say, 'let's make sure this doesn't happen again.'"
However, in the age of social media it is of course near impossible to completely avoid online reviews on increasingly popular websites such as Yelp, Healthgrades, or ZocDoc.
"People are always on their phones these days. It's right there at their fingertips," Reid explained. "They can go on social media sites, so we get a good bit of feedback from there, too."
Although Spartanburg tries to get the bulk of its feedback from its own patient satisfaction surveys, online patient reviews do glean some valuable insights that they end up using. The key is handling negative reviews responsibly, Reid pointed out.
In the Spartanburg marketing department, there is a staff member dedicated to monitoring social media websites for negative patient testimony.
"If there is a negative comment, he gets the practice involved in a very confidential manner," Reid explained.
From there, the practice confidentially contacts that patient. Contacting the patient in a private manner – not via the social media website – is critical for HIPAA compliance, Reid said.
Through patient-provider communication and problem-solving, Reid says her practices usually successfully mitigate the issue and improve patient satisfaction. This benefits the patient as well as the practice, which might have its online reputation salvaged after a less-than-stellar online review.
"A lot of times, once we solve that problem with the patient or the person who put the post online, they'll take down that post," Reid noted. "We don't want negative things on social media to remain there. We work very hard at making the experience for that patient into a positive one so they'll remove that negative post."
And under no circumstances does Reid or her team advise a clinician to intervene on a negative social media post.
"We don't want the doctor going onto the social media sites and responding right there," Reid said. "We handle that in marketing, which is why we have someone looking at the sites at all time. We want him to catch those before anyone else would."
Reid and the marketing team have also instructed all physicians and practice staff members to alert the marketing department as soon as they see a negative review on social media.
Social media in healthcare isn't going away soon, Reid acknowledged. Instead, it is best for healthcare organizations to develop confidential and detailed strategies for mitigating any negative situations that may occur online.
All organization members need to be made privy of these strategies, as well. Practices with all of their staff members on board for their social media strategy will see a decreased chance of someone handling an online review inappropriately.
Ultimately, it will be key for healthcare organizations to offer patients an alternative platform to online reviews. Having an option for patients to flag and address concerns in the office reduces the chances of the patient airing that issue online.
Handling an issue internally – either through patient satisfaction surveys or customer experience representatives – may save a practice's online reputation and also ensure a more immediate response to a patient experience grievance.