Good Patient Satisfaction, Communication Tied to Low Readmissions
Patients reporting high patient satisfaction scores and good patient-provider communication were 39 percent less likely to be rehospitalized.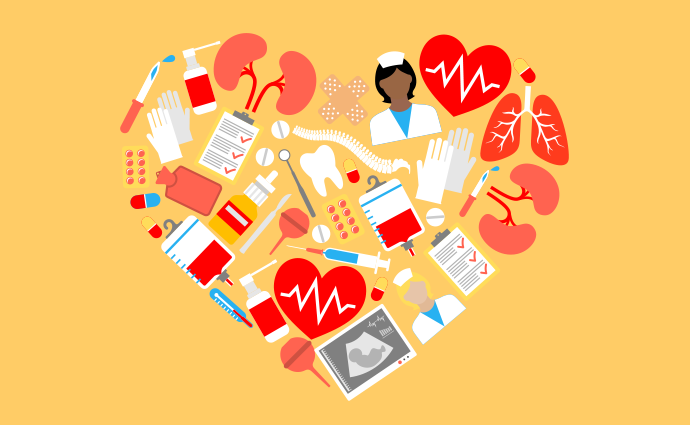 Source: Thinkstock
- Hospital readmissions are a multibillion dollar issue in the healthcare industry, but better understanding patient satisfaction and improving patient-provider communication could alleviate that problem, according to a group of researchers from Massachusetts General Hospital.
Reports show that about one-third of patients are readmitted to the hospital following a care encounter, the researchers explained in a BMJ Quality & Safety article. While some of those readmissions are planned or unavoidable, the question of preventable hospital readmissions is still on healthcare industry leaders' minds.
Preventable 30-day readmissions is a key clinical quality indicator, and healthcare organizations that fail to meet a certain threshold face serious reimbursement penalties. Preventable readmissions also accrue considerable healthcare costs outside of the reimbursement issues.
Patient satisfaction rates could be an effective predictor of hospital readmission, the MGH researchers found. A survey of over 800 patients revealed that those reporting high patient satisfaction scores were 39 percent less likely to be readmitted to the hospital following a care encounter.
Of the 846 patients surveyed, 201 were readmitted to the hospital, the researchers said. The most common reasons for readmission included infectious disease, respiratory issues, cardiac disease, gastrointestinal bleeding, or psychiatric diagnosis.
READ MORE: Patient Satisfaction and HCAHPS: What It Means for Providers
Participating patients completed the surveys either on the day of or the day prior to hospital discharge. Questions pertained to patients' own perceptions of their physical and mental health, their satisfaction with the care they received, confidence in their ability to care for themselves, understanding of their care plans and whether patients thought they might need to be readmitted within the next month.
Patients who said their doctors always listened to them were 32 percent less likely to be readmitted to the hospital, the researchers said. This finding underscores the importance of clear and empathetic patient-provider communication, the researchers maintained.
There was one element of patient-provider communication that did not necessarily reduce hospital readmissions, however. Patients who reported that a clinician asked them if the patient had someone at home to assist with recovery were still prone to rehospitalization, the results showed.
This pattern may be explained by the type of patient clinicians asked this question of. Older patients or patients who experienced a serious procedure or illness may have been asked about at-home care more often than less high-risk patients. As a result, these sicker patients may have already had a higher propensity for hospital readmission regardless of communication techniques, the researchers suggested.
According to lead study author Jocelyn Carter, MD, there were a few anomalies in the study's findings.
READ MORE: Do Patient Satisfaction Scores Truly Portray Quality Care?
"Surprisingly, there was no increased likelihood of readmission associated with specific levels of insurance, but that may be related to the universal health insurance coverage in Massachusetts during those years," Carter said in a statement. "We also found that patients over the age of 45 were more likely to be readmitted than younger patients, while previous studies have found increased risk only in those over 65."
Additionally, Carter said there were some study limitations that may have impacted outcomes.
"The fact that our study was conducted in units caring for patients with complex health needs could affect risk across all age categories," she explained. "Now additional research is needed to examine how these data can help prospectively identify those at increased risk for readmission."
Ultimately, these results indicate that improved patient satisfaction via better patient-provider communication could help reduce rehospitalization rates.
"These findings suggest that engaging patients in an assessment of communication quality, unmet needs, concerns and overall experience during their hospital stay may help identify issues that have not been captured in standard, post-discharge surveys that are conducted when an opportune time for quality improvement interventions has passed," Carter concluded.
READ MORE: Family Caregiver Engagement Cuts Hospital Readmissions by 25%
A separate study has produced similar results. Research published in 2017 in the journal Patient Experience found that including patients as a part of the care team helps to reduce hospital readmissions. Specifically, clinicians must better engage patients during the discharge process.
The research team looked at HCAHPS survey results for questions related to patient-provider communication. Patients who reported on their HCAHPS surveys that they were not involved in their care during the original encounter were 34 percent more likely to be readmitted. Additionally, patients who did not report receiving written instructions during discharge were 24 percent more likely to see hospital readmission.
"Our findings provide objective data which can be easily actioned upon for quality improvement purposes," the researchers concluded. "Perhaps more importantly, our results reinforce that elements of patient reports of their hospital experience are indeed linked with more traditional, objective hospital outcomes."