Groups Call for Lifestyle Medicine, Policies Addressing SDOH
The American College of Lifestyle Medicine has released a statement calling on better preventive approaches to chronic care management.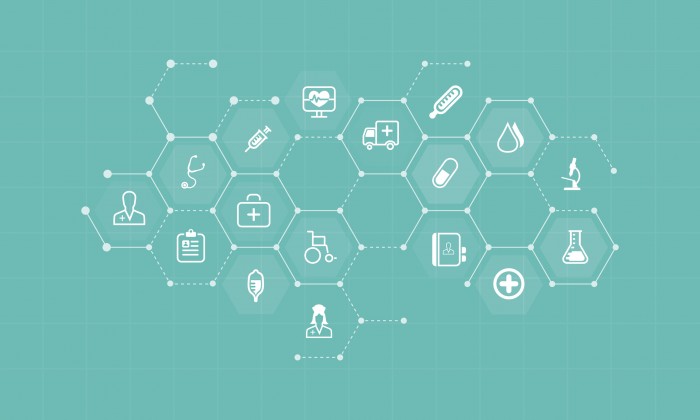 Source: Thinkstock
- The American College of Lifestyle Medicine (ACLM) is calling on the healthcare industry to put its focus on the social determinants of health and other root causes of chronic illnesses.
Too often, health industry policymakers focus on the quality or payment of care. And while those considerations are important, ACLM says the industry must also take a proactive approach to healthcare improvement. Addressing the social determinants of health, or the lifestyle factors that impact a patient's ability to lead a healthy life, could prevent eventual chronic illness, the organization said in a recent statement.
"We, as a nation, cannot accept the unsustainable reality of our current health care system, which some refer to as a disease care system," said ACLM Executive Director Susan Benigas. "Due, in large part, to the continued, alarming rise of lifestyle-related chronic disease trends and their associated costs, the Congressional Budget Office forecasts U.S. insolvency in the not too distant future. This laser focus on modifiable behaviors—starting with what we eat and how we move—is the path to sustainable health and sustainable health care. Our ACLM members are leading the charge for real health care reform."
Currently, 80 percent of the medical industry's spending goes toward chronic care management. Instead of working to manage those costs, the industry should be focusing on the factors that could lead to the development of the chronic illness.
In doing so, policymakers could upend the healthcare industry to spark real change. A bolder strategy could be essential to affecting true improvement, according to Wayne Dysinger, MD, MPH, FACLM, a past president of ACLM.
"Much of the discussions around health care reform involve taking the same playing pieces and moving them around differently," Dysinger explained. "There's no real opportunity for a long-term win. Lifestyle Medicine uniquely offers completely new playing pieces, ones that address the root causes of our highest cost illnesses. It's a big picture strategy, but likely the only thing that can really reverse the current cost, outcome and patient satisfaction challenges."
Specifically, the group is calling on providers to practice more lifestyle medicine. Lifestyle medicine diverges from traditional medicine in that it leverages tools and activities all patients use every day. Providers practicing lifestyle medicine prescribe regular physical activity, healthy foods, adequate sleep, stress management, and avoidance of high-risk drug use.
These approaches to medicine need to be more embedded in medical education, ACLM asserted. In doing so, providers could be poised to engage patients in these healthier lifestyles and preventive actions. Ideally, providers can prevent the need for high-cost care, alleviating many of the healthcare industry's issues.
"The current cost trends for health care are unsustainable for individuals, governments and employers," said Actuaries for Sustainable Health Care President Ken C. Beckman, ASA, ACAS, MAAA, CFA. "But as these trends are driven by chronic diseases, which are mostly reversible and preventable through lifestyle medicine, real health care reform can be achieved."
Lifestyle medicine draws on many of the same principles as value-based care. Providers practicing lifestyle medicine can mitigate the need for more intensive treatments if they engage patients in healthier lifestyle behaviors.
"REAL health care reform will be achieved when Lifestyle Medicine becomes the foundation of all health care—as it is synonymous with value-based care: significantly lowering costs and delivering far superior patient outcomes," said ACLM President George Guthrie, MD, MPH, FACLM.
"Now is the time to inject 'health' back into health care," Guthrie continued. "Now is the time for all parties to become part of the solution. With a Lifestyle Medicine-first approach to health care, we will identify and eradicate root causes of disease, ensuring sustainable health, sustainable health care and a sustainable world."
These proclamations from ACLM reflect the current industry mood – providers involved in value-based care models recognize the need to keep patients healthier and know that the road to that health is overall healthy behavior.
The path to patient wellness is trickier. Currently, providers are tackling the issue of motivating patient behavior change, ensuring patients actually adopt the lifestyle habits for which the ACLM advocates.