How ACO Patient Outreach Technology Supports Preventive Care
At Triad HealthCare Network, patient outreach technology has connected more patients to mammograms and other preventive care.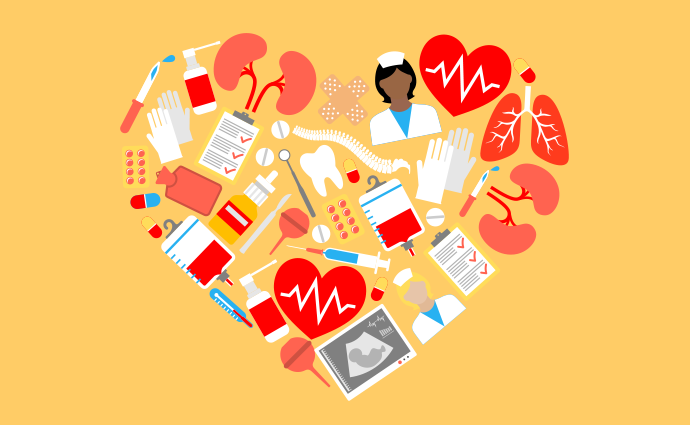 Source: Thinkstock
- For Triad HealthCare Network, a North Carolina-based Next Generation accountable care organization (ACO), patient outreach is only a phone call away.
Since its inception in 2012, the ACO has set its sights on better patient activation, especially as it relates to connecting patients with preventive screens like mammograms. After all, delivering preventive care is good for both meeting clinical quality metrics and for early detection of potential illness.
But connecting patients with preventive care is easier said than done, especially when a patient might not feel sick, according to Tonda Gosnell, the manager of ACO Patient Engagement at Triad HealthCare Network.
Even when patients don't face cost or transportation barriers – although those factors do serve as challenges for some patients – Triad still has to contend with one significant patient activation challenge. Patients often don't even remember to book a preventive screening.
"Thankfully, the barrier of financial cost is not significant for our particular populations because they are covered patients," Gosnell said in an interview with PatientEngagementHIT.com. "We're not seeing a significant amount of issue in terms of the transportation, but we do have care management that is here as well that can support patients in identifying ways to transport."
READ MORE: Moving Beyond the Portal with Patient Engagement Technologies
"We find that we have some success with gentle nudges, so when we use Emmi Prevent," she added. Emmi provides Triad with a number of patient outreach strategies, mainly through automated voice response (AVR) technology.
The tool allows Triad providers to contact members who are due for a mammogram and transfer those patients to options to schedule the test. These gentle nudges make all the difference in patient activation in care, Gosnell said.
"I would say that people even count on having a nudge for knowing when it's time for a screening," she noted. "A bit of it is managing health and remembering that you need to get there. You have to remember to get the mammogram and then you have to make the appointment and then you have to go."
Central to designing patient outreach technology was understanding their patient population. If the automated calls did not come to the patients at the time or in the way that they desired, they may not have resonated.
Triad treats a mostly over-65 Medicare population in North Carolina. These are patients who might have low health literacy, Gosnell said, and who might otherwise struggle with handouts or other text-based patient education and outreach materials.
READ MORE: How Text Message Communication Improves Patient Outreach
The automated calls, which Triad can customize with easy-to-understand language, has been more effective with their population.
"We really take the opportunity to write scripts that uses common language for folks in the area, for our patient population," Gosnell explained. "We keep it very simple and we also make the calls very brief. There are opt out options at the beginning of the call, so if anyone doesn't want a call, they certainly don't have to continue to have calls. We have very few patients that take that option, but it's there."
Additionally, Triad engenders trust in their patients by connecting these calls with patients' primary care providers.
"Having the calls available with simple language is a great fit for recognition of a population with relatively low health literacy," Gosnell said. "The fact that it can be tied to their primary care provider's office, as in the caller ID and even the intro language, as in calling on behalf of primary care, really validates, too. You find some distrust in calls with our senior population, but the way that this is laid out overcomes that."
The patient outreach tool also has the ability to collect information about the patient. For example, if the patient has already received their scheduled mammogram, they can enter that information into the tool for Triad to update their records. This also allows Triad to collect the results of that mammogram.
READ MORE: Using Automated Patient Outreach to Improve Patient Communications
Additionally, the patient outreach technology connects the patient with appointment scheduling specifically with providers in the patient's region.
"Of particular importance for us is the ability to transfer to schedule," Gosnell asserted. "If we're talking about the barriers of remembering and then calling and making the appointment and then getting to the appointment, that transferring to scheduling is important."
Of course, patients are not bound to booking with those providers, Gosnell added.
"We're also making sure that we're preserving patient choice because if one of these options that we're offering you is not the option you choose because you go to a specific center, that's still your choice," Gosnell explained. "But the point is that it's important to get a mammogram and if you've already had it, let us know, but please make sure you make that appointment."
All of these options have converged to truly boost patient activation, Gosnell said. Forty-five percent of the 3,500 patients Triad called in 2018 answered the call and engaged with the message. Of those patients, 32 percent went on to schedule and receive a mammogram.
Triad left another 800 patients a voicemail when they did not answer the phone, and 17 percent of them also transferred to schedule.
And when patients don't transfer to schedule, Triad has a plan to follow up with them, as well.
"Folks sometimes choose not to transfer because maybe they're not in a place or time that they can do that," Gosnell noted. "They can always tell us no, and we say thank you and remind them to call at a later time. For us, tracking that activation and really, the follow through of those scheduled appointments is when we look at our claims and information 120 days past the call period."
Going forward, Triad said it is considering other factors that influence a patient's ability to engage with preventive care and the ACO's outreach efforts. While the ACO is primarily focused on engaging patients who are interacting, there is room to understand those who are not.
For example, do patients hang up calls because they do not speak English? Are patients unreachable because they have limited financial means and restricted access to a phone? These social determinants of health all present avenues for further investigation, Gosnell said.
"What we've been focusing on is the engagement rate and the positive outcomes based on patients who engage," Gosnell concluded. "But certainly, the concept of activation has been something we've been toying around with and how do you measure that? So, is it enough to say that a no answer or a hang up is no activation? Maybe that could be one of our pieces that we consider."