How Digital Bill Pay Aids Patient Financial Responsibility
Patients are demanding access to digital bill pay tools, which can in turn support patient financial responsibility and hospital revenue cycle.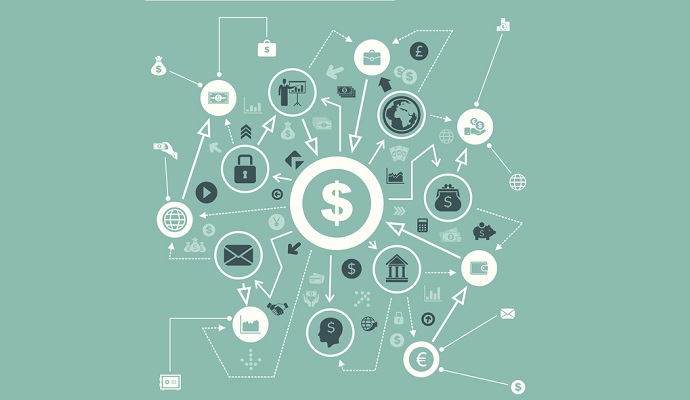 Source: Thinkstock
- Healthcare professionals are looking for strategies to streamline bill pay processes as patient financial responsibility continues to increase in the industry. Digital bill pay can help organizations improve the consumer bill pay experience.
Patients are facing growing out-of-pocket healthcare costs because of the increasing prevalence of high deductible health plans. As a result, patients have become healthcare consumers at the helm of various treatment decisions and payment issues. With patients as a primary payer for their care, organizations face a growing expectation to deliver a retail experience.
Part of that retail experience is offering patients an affordable, convenient, and accessible method for paying for their healthcare services. Digital bill pay presents an opportunity for healthcare organizations to deliver on that expectation.
There is an overwhelming demand from patients to have digital bill pay at their doctor's offices, research has shown. Just like during other consumer experiences, patients want to be able to easily and quickly pay their medical bills in a streamlined fashion.
Eighty percent of patients want digital bill pay from their clinician offices, according to a 2017 InstaMed report. Most patients want to at least pay their bills via an online portal, while 68 percent also want digitized bill payments inside the clinician office.
READ MORE: Top Strategies for Collecting Patient Financial Responsibility
However, that is not currently the reality for patients. Only 20 percent of patients said they can make online bill payments, and 86 percent said they receive paper bills from their providers.
An October 2017 MGMA/Navicure survey showed that 77 percent of providers still use paper-based billing, even though about half of patients would prefer digital options. Few provider offices offer card on file solutions or payment plans.
That may be because providers and clinician leaders largely prefer other options for patient bill pay. Twenty-eight percent of providers prefer patients pay bills by check. Only 4 percent of practice leaders are interested in digital bill pay options.
It might benefit clinician offices to offer digital bill pay, the InstaMed survey reported. Patients are paying more out of pocket for their healthcare, between increasing cost-sharing strategies and high deductible health plans. Per reports, 75 million patients were enrolled in a high deductible health plan in 2016, with the average deductible being $1,478.
Digital bill pay makes it easier for patients to manage their financial responsibility and to pay their bills in full. Digitized systems also improve the patient experience by streamlining bill pay, making the process more convenient, and allowing patients to receive cost estimates.
Digital tools streamline administrative functions
READ MORE: High Patient Financial Responsibility Reduces Positive Outcomes
Digital tools are key for streamlining administrative functions and making the care experience more convenient for patients. Healthcare organizations still using mailed paper bills run the risk of mismanaging patient payments and creating a convoluted process for consumers.
Such was the case at Family Health Care Medical Group of Modesto, which up until recently used its call center and paper bills to contact patients. Adopting an electronic bill pay system improved patient experiences by making bill pay more convenient, said the practice's billing department manager Tabitha Hickerson, CPC.
"We had received quite a few patient complaints – it was difficult to reach us, even when they were calling to make their payments and they didn't have a question about their bill or anything like that," Hickerson explained, noting that prior to automating payments the process was difficult for patients.
The practice's online solution created an online hub for bill pay that did not require patients to get in touch with an actual person in the practice. Patients saw accurate reflections of their bills and could pay them at their convenience and not only during office hours.
"[Electronic bill pay] pretty much allowed us to be able to solve the problem with our availability by giving the patients an online solution for them to make their payments," Hickerson explained. "No more of that phone tag – us calling regarding the balance, and them calling us back, and then us calling them back."
READ MORE: Patients Concerned About Financial Responsibility, Health Costs
Adopting a digital bill pay tool was a part of the practice's push for a more patient-centric, convenient care experience, Hickerson noted. It's already difficult for patients to make it to doctor's appointments during their busy days. Following-up by paying bills over the phone and contacting the practice makes the experience even more cumbersome, she said.
Digital cost estimator tools
Digital bill pay tools, whether it be through an automated system in an office's front-end or in the patient portal, supplements an important tool for supporting patient financial responsibility: cost estimator tools.
Cost estimator tools allow patients to view approximately how much their medical appointment is going to cost. These tools were primarily developed to empower patients to shop around for the most cost-efficient care possible. Healthcare payers say they host cost estimator tools to help their patients make treatment decisions, and many providers say they have the tools as well.
In practice, cost estimator tools might have a more utilitarian function: helping the patient budget her other life expenses in preparation for a large procedure. It's commonly accepted that many patients forgo care because of high prices, and sticker shock affects patients industrywide.
A cost estimator tool creates the opportunity for a patient to prepare for a big medical expense, decreasing the likelihood that she will go without treatment.
Research suggests that patients see the use in a cost estimator tool, but that the estimates still receive tepid responses. Patients don't remember to look up the cost estimate, or can't find the tool online. Sometimes these estimates are inaccurate, or won't make a dent in the patient's deductible.
Embedding the cost estimator tool into a digital bill pay system will help patients with the budgeting aspects of cost estimates. When front-office staff have access to how much a procedure will cost, they can brief the patient during the scheduling process.
At Iroquois Memorial Hospital, a small hospital located in Illinois, front office staff share cost estimates with patients after those estimates have been generated from their bill payment system. The system takes into account different patient characteristics, including payer information.
"The vendor that I paired with, Availity Patient Access, has tool inside of it, which links to a file that I created, which is our chargemaster and it can link it to their insurance company in real-time," said Rebecca Wright, Vice President of Strategic Planning at the 25-bed community hospital. "It gives me an estimate based on their real-time insurance and how much it is supposed to cost for them to have the service here."
"My centralized schedulers as part of their regular routine when they were scheduling patients, especially for high-dollar medical imaging procedures or outpatient surgeries, they were doing reminder phone calls or setting the procedure up," Wright added in an interview with RevCycleIntelligence.com. "They were reminding them to bring whatever their patient responsibility is to the hospital on the day of service."
Ultimately, digitizing bill pay serves dual purposes. Healthcare organizations can improve the patient payment experience by leveraging easy-to-use, efficient bill payment tools, helping patients to actually make their payments. In turn, organizations can make for a healthy revenue cycle by effectively managing patient financial responsibility.