How Do Healthcare Pros Feel About Online Provider Reviews?
Online provider reviews have caused debate throughout the healthcare industry. But how do providers really feel about the patient satisfaction measure?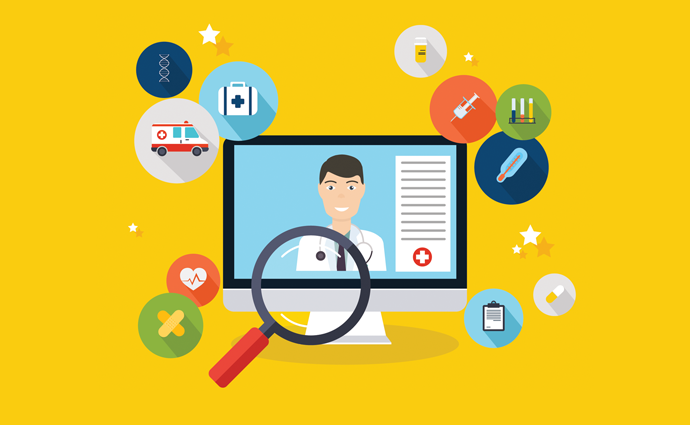 Source: Thinkstock
- In an increasingly consumer-centric healthcare landscape, online provider reviews have become an important gauge to understand patient satisfaction with the healthcare experience. But as more reviews continue to crop up on non-healthcare websites, the validity of patient comments has become a point of debate throughout the medical industry.
Online provider reviews are consumer comments about their healthcare experiences left on some sort of online forum. These reviews are popular on websites such as Google or Yelp, but more healthcare-specific websites have also risen to prominence. Healthgrades, ZocDoc, and RateMDs also allow for patients to post comments about their healthcare experiences.
Many healthcare organizations also have their own websites on which patients can leave reviews of their providers and overall healthcare experience.
2018 Software Advice survey showed these websites' popularity, with 82 percent of patients consulting online reviews when making healthcare decisions. A separate survey from Doctor.com showed that providers with a positive online presence will see more patient loyalty and better retention.
However, as noted above, online provider reviews have also caused some concern in the healthcare field. Patient engagement experts have limited information about the accuracy and validity of these comments, as hospital marketers and doctors alike grapple with how to manage a negative review.
READ MORE: Using Online Provider Reviews to Solve Patient Satisfaction Issues
But how do healthcare professionals really feel about online provider reviews? Do they truly detest these digital patient comments? Or have online reviews become a useful yardstick against which providers can measure patient satisfaction? Below, PatientEngagementHIT.com explores various trends related to online provider reviews.
Online provider reviews are stressful for doctors
Clinicians and other healthcare professionals generally do not have a positive opinion of online provider reviews. Providers are wary of negative reviews and are concerned that third-party websites – those not owned by a healthcare organization or system – will publish reviews that are unfair to doctors or that do not pertain to clinical quality.
A 2017 study published in the Journal of General Internal Medicine found that online provider reviews are stressful for about three-quarters of clinicians. Forty-six percent of providers said these reviews put a strain on the patient-provider relationship, while 34 percent said reviews could lead to healthcare overutilization and 33 percent said comments could harm patient care.
These clinicians also said third-party websites such as Yelp or Healthgrades do not yield as useful numerical data as review websites run by a hospital or healthcare organization.
Some healthcare organizations have created their own online provider reviews. At the University of Arkansas Medical System (UAMS), a hospital provider review website allowed patients to view provider information that has been vetted by hospital leaders.
READ MORE: How Do Online Provider Review and Quality Care Scores Align?
"The reasons why we wanted to publish this information is that reviews are very common with other websites," said Donna Hill, a marketing strategist at UAMS. "But a lot of our physicians are being rated on third-party sites, and those ratings are – in our opinion – unfair."
This is because of the methodology many websites use to present patient comments.
"Third-party websites have different ranking rating systems. They publish when they have fewer than 30 comments," Hill added. This can create misrepresentations of provider competency.
"You might have three comments, and a doctor has a 2 star-rating, but in our system they're a 4.9," Hill explained. "The physician really provides excellent patient care, but if you have just a few people who are really happy or unhappy, it can really skew the results."
Reviews are important to patients, thus important to health orgs
Other healthcare organizations have embraced online provider reviews and worked to integrate them into their marketing and care quality strategies. These organizations may not like third-party provider reviews, but they know patients consult the reviews regardless.
READ MORE: How Providers Can Address Online Physician Reviews, Social Media
That Journal of General Internal Medicine report found that patients prefer third-party websites over comment sites owned by the health system. Only 47 percent of patients said they trusted health system comment websites, compared to 57 percent of patients who said third-party websites are useful.
This trend likely emerged because patients are more familiar with the crowd-sourcing comment methods used on Google or Yelp. Additionally, patients may perceive a bias when viewing comments on a healthcare organization's website.
At HCA Healthcare, Elizabeth Davis, the manager of online reputation management, said it was more important to create a proactive strategy for online provider reviews than to resist these reviews. Patients are reading them, so it is a better use of time to address patient comments.
"What matters is that patient comments are out there, so no matter how outdated the comment is or how irrelevant it appears, patients are still making decisions based on it," Davis said in an interview with PatientEngagementHIT.com. "Comments are something that we can't overlook even if we want to say 'oh, well, this doesn't match the actual perception in my practice.' The question is, how do you get to a point where it does reflect the experience of the patient in your office?"
Davis and her team at HCA Healthcare have created a four-pronged online reputation management plan, part of which includes monitoring and addressing online comments. This plan allows Davis and HCA Healthcare keep track of patient comments and ensure problem areas are fixed.
Yelp, online sites hold promise with more context
If nothing else, online provider review websites have offered a new yardstick by which organizations can measure patient satisfaction with the healthcare experience. These websites are not yet perfect, but they do offer some important insights, according to Nemours Children's Health CEO David Bailey.
The key is ensuring patients have some context around this information. The major pitfall for many of these third-party websites is a dearth of patient comments. No matter the website host, only two or three comments will rarely give an accurate and holistic view of provider quality, Bailey explained.
Provider organizations can give more context for these reviews.
"As provider institutions, we can provide a more rounded look because we can provide comments on just about all of the physicians so that patients don't go away empty handed when they go on Yelp or Health Grades and find that their physician isn't listed," Bailey said in an interview with PatientEngagementHIT.com.
At the end of the day, online provider review comments are important to patients, Bailey added. Patients have a good understanding of these comments, and generally have the knowledge to parse through comments that are and are not useful.
"Patients are mature enough to know to take comments with a grain of salt," Bailey explained. "If there's a negative comment it doesn't mean that that doctor's never going to get another new patient. It means that single individual wasn't happy with their experience."
As provider review websites continue to evolve, Bailey predicts they will become more holistic resources for patient use.
"These websites have acquired some assets to make them a more rounded review provided in the health care space," Bailey concluded. "If they were able to provide more survey results from a greater number of physicians and a greater number of results for every physicians, it would be a fine service. But as it stands now, it's a little bit incomplete in the health care space."