How Do mHealth, Mobile Health Devices Impact Patient Satisfaction?
Ninety-five percent of organizations that have implemented a mobile health device protocol have seen improved patient satisfaction.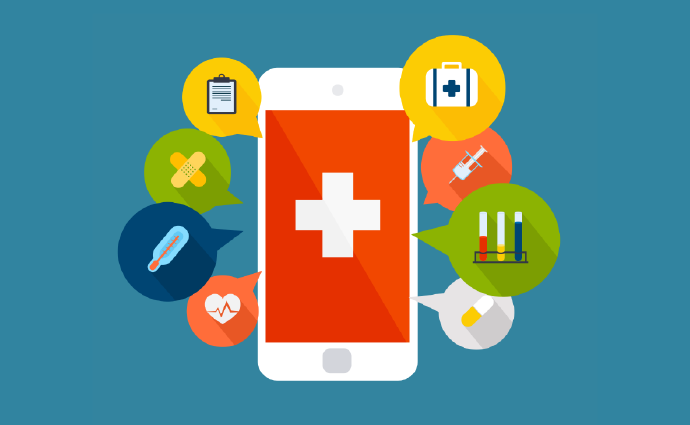 Source: Thinkstock
- Mobile health devices and mHealth initiatives are strongly correlated with higher patient satisfaction scores, according to a recent survey conducted by Vanson Bourne on behalf of Jamf.
The survey of over 600 health IT professionals in Europe and the United States showed that 96 percent of organizations that are currently implementing mHealth technology have seen a positive impact on their patient satisfaction measures. Thirty-two percent of those respondents said they observed a "significant" patient satisfaction increase, the report showed.
In fact, most of these organization leaders stated that improving the patient experience helped to fuel their decision to go mobile.
There is some discordance between organizations that are planning a move to use mHealth tools compared to those in the process of implementing or who have completed implementing. Only 16 percent of organizations that have announced plans to leverage mHealth have seen positive patient satisfaction impacts.
Thirty-nine percent of public healthcare organizations have seen an increase in patient satisfaction at the hands of a mobile health initiative, while 29 percent of private organizations have said the same.
Ninety percent of organizations have implemented, are currently implementing, or have plans to implement some sort of mobile health device. Forty-seven percent of organizations said they want to increase their digital health use in the next two years.
While some mHealth implementation plans are slated to be patient-facing – 56 percent of organizations want to use digital health in patient rooms – most of these tools will be targeted at organization personnel.
Seventy-two percent of organizations will use mHealth in nurses' stations and 63 percent in administration offices. Fifty-nine percent of respondents said mobile health will likely expand to clinical teams, while 54 percent think these tools will also incorporate other organization staff.
Although a large proportion of health IT professionals noted the benefits of mobile health tools, they do see some pitfalls with their mHealth efforts.
Less than half (48 percent) of respondents expressed confidence in their mobile device management (MDM) tools, which is down from 59 percent of organizations that said the same last year. Forty-nine percent of organizations cited mobile device security as their top concern for this year.
"Security breaches in general are growing exponentially in the healthcare industry," said Jamf healthcare alliance manager Adam Mahmud. "As mobile device initiatives expand in healthcare for use-cases such as patient engagement and clinical care, it is worrying that healthcare IT decision makers are becoming less confident in their mobile device management solution. Hospitals and clinics need a robust and secure MDM offering to support their mobility initiatives aimed at increasing caregiver efficiencies and improving the patient experience."
In fact, concerns about mobile device security are what's holding back 31 percent of healthcare organizations from implementing an mHealth initiative.
Fears about health data security are also impacting patient engagement with digital health tools, found a recent ONC survey.
In 2017, 52 percent of individuals were offered access to their own digital medical records, but 25 percent of patients did not view those records because of data security concerns.
Clinicians and other medical professionals must better educate their patients about the security protocol in place to keep their medical data safe. Patients trust their doctors, so when hearing about the security provisions safeguarding a patient portal or patient-facing EHR, patients tend to feel better about these tools.
Providers must also educate patients about the process of using patient portal tools and their rights to view their own health data, ONC experts note. Recently, ONC released a guidebook aimed at assisting patients with health data access and technology use.
Providers who follow patient data access instructions and review this information with their patients may see better patient portal uptake, more effective digital health use, and overall better patient engagement.