How Do Patient-Centered Medical Homes Support Patient Engagement?
The patient-centered medical home is a model that helps support value-based care alongside patient engagement.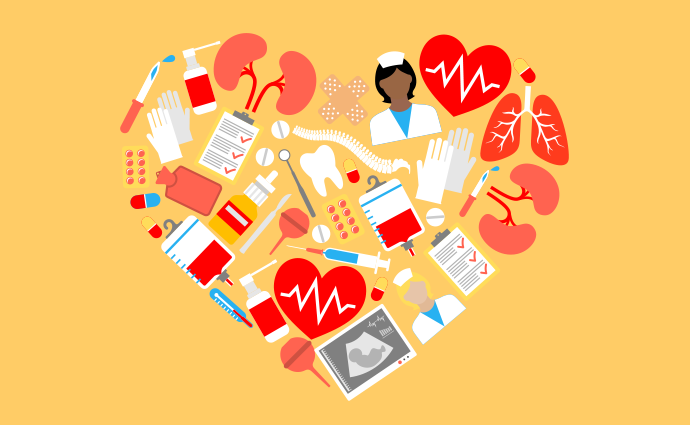 Source: Thinkstock
- As healthcare professionals work to meet the financial and care quality demands of value-based care models, they need to lean on practice transformation and patient engagement strategies to meet those challenges. The patient-centered medical home presents one opportunity for doing so.
The patient-centered medical home (PCMH) is a care model that aims to address all patient care needs. The PCMH focuses on care access, care coordination, and the overall patient experience, according to the Agency for Healthcare Research and Quality (AHRQ).
"Building on the work of a large and growing community, the Agency for Healthcare Research and Quality (AHRQ) defines a medical home not simply as a place but as a model of the organization of primary care that delivers the core functions of primary health care," the agency says on its website.
There are five central themes that constitute an effective patient-centered medical home, per AHRQ.
Foremost, PCMHs must deliver comprehensive care, meaning it will deliver on all patients' physical and mental healthcare needs. Because no clinician can possibly meet all of those needs, PCMHs must create a coordinated care network with the patient at the center.
READ MORE: How School-Based Behavioral Health Addresses Care Gaps, SDOH
Additionally, the patient-centered medical home thrives off patient-centricity and a quality patient experience. Clinicians must build strong patient-provider relationships, focus on the whole person, and partner with patients and families to understand patient care needs and preferences. Additionally, the PCMH must create patient activation in care and empower patients in disease self-management.
Care coordination, quality and safety, and accessible services during non-traditional office hours are also essential.
To be clear, the PCMH is a strategy that organizations use to deliver on value-based care goals. A PCMH should allow providers to facilitate patient wellness at a lower cost, which in turn should make that organizations more successful in various value-based care models.
The PCMH is not a model in itself, and there are no reimbursement dollars attached to the PCMH.
However, there are certain governing bodies that accredit healthcare organizations who have reached specific standards congruent with PCMH principles.
READ MORE: Can Primary Care Address Limited Pediatric Behavioral Healthcare?
For example, the National Committee for Quality Assurance (NCQA) has multiple tiers of PCMH honors, including accreditation, recognition, and certification programs. NCQA has numerous other honors, including some for oncology care and other specialists involved in a PCMH.
There are numerous patient-centered and financial benefits to the PCMH, NCQA notes:
Improve Quality: Patients get the treatment that they need, when they need it.
Reduce costs: They prevent expensive and avoidable hospitalizations, emergency room visits and complications. This is especially true for patients with complex chronic conditions.
Improve the patient experience: They provide the personalized, comprehensive coordinated care that patients want.
Improve staff satisfaction: PCMHs have systems and structures that help staff work more efficiently.
The model also has benefits for patients, including improved wellness, better provider communication, access to preventive care, chronic disease management assistance, and a better overall care experience.
Patient engagement is at the core of an effective patient-centered medical home. Providers need to use quality patient-provider communication strategies, empower patients in their own care management, deliver patient access to care, and put patients at the center of care coordination in order to be successful.
A full practice transformation is often needed to support a patient-centered medical home.
READ MORE: What Providers Should Know to Improve Patient Access to Healthcare
This level of practice transformation is often costly, experts say. Investing in adequate programming, partnerships, and technologies to make this level of care coordination and patient care possible comes with a hefty price tag. A 2016 report from RAND Corporation found that PCMH practice transformation cost up to $147,000 in a year.
However, other experts say the costs are worth the potential benefits. While Pam Minichiello, Project Director at the Massachusetts eHealth Collaborative (MAeHC) recognizes that there are some organizations in better financial positions to accomplish PCMH goals, even small practices can reap benefits.
"I think that anybody can do it," she said in a previous interview with HealthITAnalytics.com. "Is it easier for some organizations rather than others? Yes, absolutely. But it really is dependent upon their commitment to the process and what their drivers are. It does take resources."
"But it also drives efficiency within the practice. It increases patient satisfaction, overall performance, as well as population health management. It's so important to use these models to meet the challenges that are going on right now in healthcare."
In the long run, healthcare organizations should see financial gain from the patient-centered medical home. As healthcare policymakers continue to call for improvements in patient care quality at a lower price point, healthcare organizations will need to employ models such as the PCMH to deliver on those goals.