How Do Patients Define Quality on Health Information Websites?
Patients are increasingly accessing health information websites to assess their symptoms and health queries.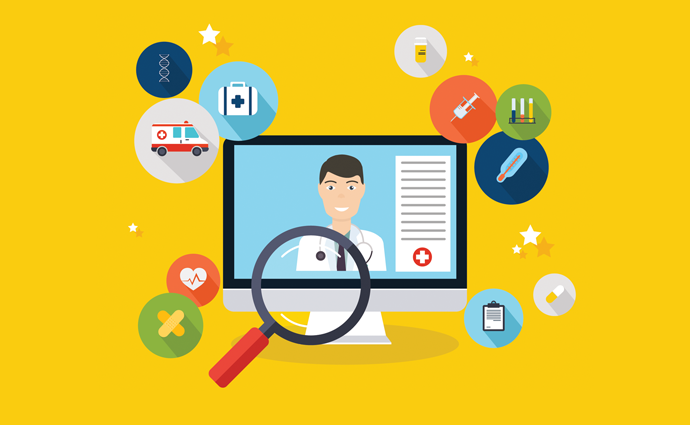 Source: Thinkstock
- Healthcare professionals must understand patient preferences for quality with regard to online health information websites, according to a group of Saint Louis University researchers. Understanding how patients find online health information will help providers direct patients to credible sources, the researchers said.
"Today's health care environment encourages health care consumers (patients and caregivers) to take an active role in participating in their health care-related decision making and managing their own health," the research team explained.
As the industry continues to take a consumer-centric turn, healthcare professionals are encouraging patients to take a more active role in their own health, stating that it is essential for patients to create a baseline understanding of well-being.
Online resources, including digital blogs and healthcare websites, have emerged as appealing tools for patients obtaining more health education. Fifty-nine percent of adults had looked online for health information, the team reported, citing a Pew statistic. Thirty-five percent of those patients followed-up with a medical professional following their online self-diagnosis.
Although it is useful for patients to understand more about their wellness, there could be some negative consequences to overreliance on digital health resources. This is especially true when those resources are inaccurate, the researchers asserted.
Understanding how and why a patient consumes digital health information may help healthcare professionals direct patients to more useful tools, the researchers contended. Clinicians can use their knowledge of patient preferences to select accurate resources that will resonate with patients.
Additionally, credible health website developers can make their resources more attractive to patients by understanding what patients are looking for in the websites.
The research team conducted both a qualitative and quantitative analysis on undergraduate college students to assess their quality perceptions for online health resources. Through group interviews and Likert scale surveying, the researchers created a list of both quality dimensions and quality indicators for online health resources.
The quality dimensions, or user-defined parameters that define quality, included:
Completeness of information
Understandability of information
Relevance of information
Depth of information
Accuracy of information
Completeness and understandability of information were the two most important dimensions, the research team found. Website developers should proceed by prioritizing these two elements when making site improvements. Additionally, clinicians should be mindful of completeness and understandability of information when recommending resources to patients.
It was interesting that respondents did not rate accuracy of information higher, the researchers noted. Patients may have been internet-savvy and capable of cross-validating information across the internet. Patients also may have thought accuracy was implicit and trusted website authors, or conflated elements of accuracy with understandability.
Although users did not rank accuracy highly, the researchers underscored the baseline imperative for digital health resources to be accurate and credible.
"This study does not subordinate the need for accurate health websites but does provide indication that health care consumers use comprehension, logic, and easily discerned indicators of mistakes to assess accuracy," the team said.
The respondents identified content drivers that indicate accuracy: good description of medical terms, no misspellings, definitions make sense, updated and current information, consistency, clean design, and supporting references from credible sources.
Other key quality drivers included:
Content
Design
Links
Consumer resources
Search functionality
Supporting references
User focus
FAQ section
Open access
Policy statements
Site performance
There was a lot of repetition between different drivers for different dimensions, which might reflect high importance for that particular driver, the researchers explained.
These findings help inform healthcare information websites improve their content, making it more appealing for patient use.
They also aid healthcare professionals and clinicians to understand what compels patients to trust a source. In developing that understanding, clinicians can better identify validated and credible sources that are appealing for patient use.
Ideally, those efforts will prevent patients from using inaccurate sources, which could result in a misinformed self-diagnosis. Supporting accurate patient acquisition of health information will enable patients to continue to engage in their own health with credible data.