How Do Patients Use Online Provider Reviews for Care Decisions?
Eighty-two percent of patients use online provider reviews to make better care decisions and assess treatment options.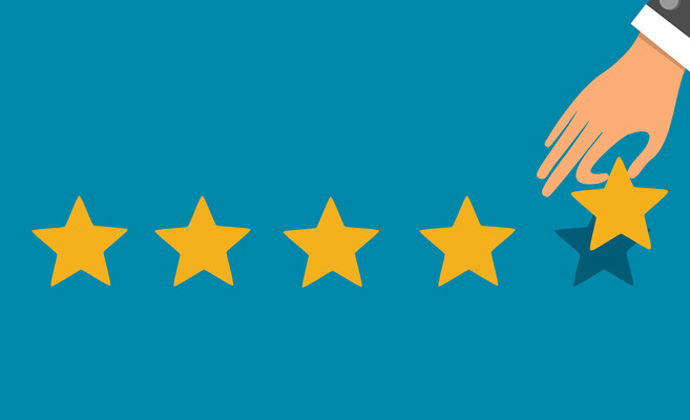 Source: Thinkstock
- Online provider reviews are playing an important role in patient decisions about care access, according to a recent survey from Software Advice.
These reviews, usually found on websites such as Yelp or Healthgrades, are a well-known refuge for patients wanting to share their healthcare experiences, good and bad.
Online provider websites have garnered a somewhat negative reputation among providers who say the vetting process for comments is insufficient but are a boon for patients looking for information off of which they will base their treatment decisions.
The recent survey of nearly 2,500 patients found that online reviews are more popular than ever, with 82 percent of respondents saying they use provider reviews to evaluate their doctors in some way. Only 25 percent of patients said they used online reviews in 2013.
About half of patients (54 percent) said they often or sometimes use online provider reviews, while 46 percent of respondents said they rarely or never use reviews. On the whole, 18 percent of patients said they still never use online reviews.
READ MORE: Using Online Provider Reviews to Solve Patient Satisfaction Issues
These online reviews are informing patient treatment decisions, with 72 percent of patients saying they use online reviews to find a new doctor. Nineteen percent said they use reviews to validate their provider choices, while 9 percent said reviews help evaluate a doctor the patient is already seeing.
Forty-four percent of patients said online reviews inform their decisions to choose a doctor, while 47 percent said they were only moderately likely to use online reviews to select a provider.
Although the survey showed that patients are consulting online provider reviews frequently, not all reviews were created equal. Patients get more out of different types of reviews, the survey revealed.
For example, 28 percent of patients valued the overall rating, while 26 percent valued quality of care reviews. Twenty-four percent of patients valued information about doctor background, 20 percent looked for information about patient experience. Two percent of respondents found pictures of the doctors' office helpful.
Reviews also involve elements outside of clinical care, the survey revealed. Twenty-four percent of respondents were concerned about staff friendliness, 20 percent about easy appointment scheduling, 20 percent about wait times, 16 percent about clinic environment and cleanliness, and 15 percent about billing and patient collections.
READ MORE: How Do Online Provider Review and Quality Care Scores Align?
Positive reviews have a considerable sway over patient treatment decisions, the survey found. Forty-eight percent of respondents said they would go out of network to visit a doctor with impressive ratings. Although the majority (49 percent) still want to stay in network, the survey authors suggested that this finding was indicative of a further trend.
Medical professionals echoed that sentiment.
"This will be a trend," said Laura M. Sams, the former social media and marketing professional from Carilion Clinic. "Patients want good experiences, and they want to feel like their time and money is being used appropriately when it comes to healthcare."
Exceedingly positive online reviews can also help patients look past other factors of quality care. A "significant" percentage of patients will look past cost and convenience of care if a provider has excellent reviews. The report did not indicate what a "significant percentage" means.
Patients will in some cases disregard online provider reviews if they believe the review is not helpful. Thirty-one percent of patients will ignore a review that seems exaggerated, while 30 percent will disregard a review if the post author's expectations seem unreasonable.
READ MORE: How Providers Can Address Online Physician Reviews, Social Media
Twenty percent of patients said they will ignore an online review post if the doctor posted a thoughtful response.
In fact, 65 percent of survey respondents said it's at least moderately important for their doctors to respond to negative online comments, if not very important. Twenty-seven percent of patients said it is minimally or not important for a provider to respond to comments, while 8 percent of patients don't care either way.
In light of that finding, Software Advice suggested providers do respond to online comments. The researchers recommended providers do think of negative comments as a learning experience, thank the reviewer, protect patient privacy, and describe relevant changes and improvements being made to mitigate the initial complaint.
Providers should not respond to comments quickly and emotionally, ask the reviewer to delete their comment, feel like they have to respond publicly, or get defensive or critical of the patient.
Some healthcare organizations also have their own social media guidelines that state providers should not respond to online comments at all. Several hospitals have marketing departments who decide to tackle negative online reviews on their own. In these cases, marketers will meet with providers to discuss the complaint, but the marketing expert will eventually post the response.
Handling negative online reviews isn't as much of an issue as many providers say, the survey indicated. Only 7 percent of patients leave negative (or very negative) online comments. Most patients leave at least neutral reviews, but even then only 11 percent of patients are leaving neutral reviews.
Overall, 30 percent of patients said they have not left an online review. This highlights great room for improvement, the survey authors stated. Patient engagement technologies can issue reminders for patients to leave an online review, while doctors may also encourage their patients to do so at the end of an encounter.