How Health Coaches Drive Patient Healthy Behavior Change
Health coaches are key players in driving patient behavior change. These individuals draw on intrinsic motivation to help health consumers make lifestyle improvements.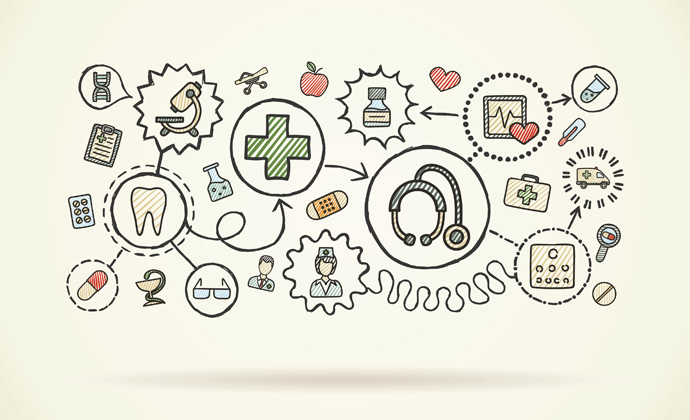 Source: Thinkstock
- Overall patient wellness and promoting healthy behavior change in healthcare consumers has become a key concern for not only clinicians, but for healthcare payers as well. As more payer organizations work to improve patient engagement with healthy behaviors, they are turning to health coaches to drive genuine patient motivation.
At the Pennsylvania-based health payer Capital Blue Cross, organization leaders wanted to make health coaching a core part of their offerings.
The payer began integrating health coaching into their wellness centers, brick-and-mortar shops where beneficiaries and other community members come to not only shop for health insurance, but also connect with health experts and other resources that could drive patient wellness.
What was initially a free add-on for diet or nutrition coaching has evolved into a holistic approach to patient health. Consumers can now sign up for a variety of wellness activities, including meeting with a certified health coach or personal trainer.
These professionals can help consumers with stress management, health goal-setting, time management, and other activities consumers need to do to improve their lifestyles and overall wellness. These services, along with the on-site healthy café and exercise options, are open to all community members, not just those served by Capital Blue Cross.
READ MORE: Can Peer Health Coaches Boost Patient Engagement in Drug Recovery?
"We wanted to be available to our community as a trusted resource, to have that face-to-face interaction on any level," Stacy Clark, manager of the Capital Blue Cross Health & Wellness Center, said in a recent interview with PatientEngagementHIT.com.
"From a health perspective, someone could come in and speak to a coach about their nutrition or get their biometrics done," Clark continued. "This provides a touch point as to where they are with their blood pressure or their glucose."
But as noted above, the linchpin in these wellness centers are the health and wellness coaches. These individuals set consumers on a path toward better overall health management. A health consumer who knows how to manage her own diet could prevent diabetes or manage the condition she already has. In the long-run, this will save the patient and Capital Blue Cross money.
But adopting these habits needs to come from within, according to Hilary McMahon, RDN, LDN, CHWC, one of Capital Blue Cross' health coaches.
"I start by asking consumers to give me a 35,000-foot view of how they picture their health and wellness through the week and what they see it to be down the road," McMahon shared during the same interview with PatientEngagementHIT.com.
READ MORE: Health Coaching Drives Patient Behavior Change, Weight Loss
A consumer's answer should not simply be "because my doctor told me to," or "because I want to lose weight." Instead, change needs to come from a motivation to become a healthier person.
"It's really getting to the internal, intrinsic motivation of why they want to do what they want to do," McMahon explained.
McMahon and other health coaches can use motivational interviewing techniques such as asking open-ended questions to elicit those health goals from the patient, and even help affirm those goals. But in the end, she knows she cannot just tell the patient why they should be motivated to get healthy.
It doesn't work out perfectly every time, McMahon and Clark acknowledged.
Sometimes, a customer may come in extremely motivated and identify viable goals for health improvement. But in between coaching sessions, that patient doesn't follow through.
READ MORE: How Chronic Disease Management Programs Support Patient Experience
McMahon and other health coaches try to mitigate that falloff by scheduling coaching visits at appropriate intervals. Genuinely motivated patients may be able to go a few weeks between visits, or even a month. Other patients may need more frequent visits to stay in touch with their own intrinsic motivation.
There are also customers who come in and are not prepared for the work it will take to make a positive lifestyle change. But that does not mean wellness coaching is a lost cause on them. Continued visits with a health coach can help the consumer to develop the intrinsic motivation for healthy behavior change over time. Ideally, each visit will bring that patient closer to being ready to make changes in her life.
When McMahon encounters a patient who is not necessarily adherent to her health behavior change, the health coach's approach remains the same. Motivational interviewing, open-ended questions, and goal-setting will eventually draw out internal motivation, she said.
"We can't change whether the customer is going to actually follow through. That's up to them," she explained. "We're not telling them to do stuff. We're having them tell us what they're going to do."
"They need to motivate themselves, but we're facilitating, asking the right questions," she continued. "Maybe they come in saying they want to lose weight, but they're really not that motivated to do that. Through a conversation we might find out, the main thing they should be working on, or that they want to work on is sleeping better."
Health coaches need to help the patient identify her true health needs and priorities. Even if a doctor recommended the patient lose weight, working to sleep better might be a more pressing issue for the patient.
Tackling that problem could have a snowball effect, first by teaching the patient about intrinsic health motivation, and next by helping to reduce stress and other unhealthy issues.
Ultimately, success comes when health coaches meet the patient where she is for the needs she wants to tackle, Clark added.
"There are all different types of paths for different types of people," she explained. "The motivator there, is to really get to the crux of what that person wants to change about their lifestyle. That means understanding that not a whole big load of the population wants to be healthy, for the most part."
Instead, most patients just want to make another part of their lives easier. Patients might not necessarily want to start exercising more, but they do want it to be easier to play in the yard with their children. They might not want to eat more nutritiously, but they do want to have more energy during the mid-afternoon work slump.
Getting to those ends is often a patience game, Clark and McMahon agreed. Consumers are more often than not unprepared to make a full lifestyle and healthy behavior change. But by identifying customers' health goals, health coaches can drive home this principle.
"It's a whole mind shift. It's a behavior change," Clark concluded. "It requires a goal-setting appointment where customers sit and say, "What are your goals? What are your health and fitness goals?"