How Health Orgs Prepare for Senior Patients, Chronic Care Management
Healthcare organizations are turning to home health and health IT options to supplement chronic care management for growing senior patient populations.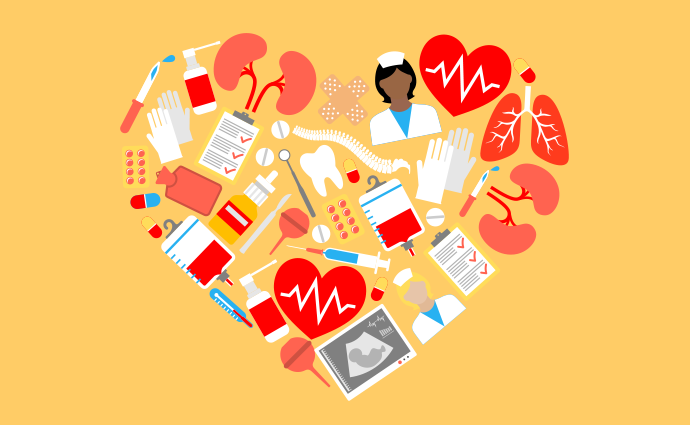 Source: Thinkstock
- Healthcare organizations are stepping up to the plate when it comes to older adult care and chronic care management, according to a recent report from BDO Center for Healthcare Excellence & Innovation.
The report, which was informed by an NEJM Catalyst survey, found that healthcare organizations are looking into home health services, strong chronic disease plans, and health IT to address the needs of a growing aging population.
By 2029, estimates show that senior patients will make up 20 percent of the population and a considerable share of healthcare spending. As it stands now, senior patients and patients with chronic illness only make up about 5 percent of the population but nearly 50 percent of healthcare spending. Organizations are looking to cap those rising costs.
Additionally, a focus on patient-centered and value-based care is changing what quality healthcare means for aging populations. Organizations should no longer focus on longevity, the report noted. Instead, patients are looking for a higher quality of life that meets their personal values.
Organizations are answering that call, the survey showed. Forty-four percent of respondents are investing more in home health services, and the same number are supplementing their palliative care and end-of-life care efforts.
Both goals aim to allow patients to age comfortably in their own homes. Palliative care aims to fulfill patient wishes as they near the end of life, a strategy that has shown to reduce healthcare costs.
Additionally, 39 percent of healthcare organizations are using geriatric caregivers to supplement patient care.
Fewer hospitals are investing in other strategies for senior healthcare. Less than 15 percent of organizations are looking at outpatient rehab, Programs of All-Inclusive Care for the Elderly, skilled nursing facilities, long-term acute care, continuing care retirement communities, and inpatient rehab.
Experts from BDO asserted that those systems show promise for supporting patient-centered senior care, but Medicare payment models and other regulatory policies limit widespread adoption.
Additionally, the survey revealed serious staffing and clinician shortage as it relates to senior care.
"As demand for elder care services increases in line with population growth, the biggest investments needed—particularly within home health—center around people," the report pointed out.
Organizations require adequate staff to meet patient needs, but the entire country is facing a clinician shortage. As limited numbers of medical students pursue careers in geriatric care, it will be essential for medical groups to offer proper incentives and judiciously employ providers in high-needs areas.
Healthcare organizations are also expecting health IT developers to meet the demands of changing patient demographics, the survey showed. Health IT can play a supporting role in organizations' efforts for care coordination, care access, and chronic care management, the report revealed.
Sixty-three percent of healthcare organizations said technology could enhance home health services. Fifty-eight percent said the same for care coordination, 24 percent about drug pricing needs, and 21 percent of healthcare service delivery.
These innovations are made possible by more widespread adoption of technology in aging adults' hands. About three-quarters of senior adults have a mobile phone and 64 percent have a computer, the report authors pointed out. Technology adoption opens the door for aging adults to use telemedicine or connect with other digital services that will ease access to quality healthcare.
"Through digital health tools like e-visits or e-consults, mobile applications, wearables and sensors, and virtual reality, seniors can better manage chronic care conditions, gain access to transportation needed to attend appointments or pick up medications, and virtually visit with family members living across the country," the report noted. "They can even gain access to free translation services needed to best understand the care they need."
Currently, organizations are most interested in transportation coordination services (97 percent), telemedicine tools (93 percent), and wearable technology (89 percent) to enhance older patient care.
Going forward, healthcare professionals must continually gauge the needs and preferences of their older patient populations. Healthcare is increasingly consumer-centric, so delivering care using tools and models that are valued by patients will drive more meaningful patient engagement with care and ideally optimized care outcomes.
"Innovative, outcomes-based elder care models are only as good as the quality of the patient insight that goes into them," the report concluded. "Gaining that insight requires a thoughtful dialogue between provider and patient upfront."