How School-Based Behavioral Health Addresses Care Gaps, SDOH
A community health partnership between Nemours Children's Health and a Delaware school district has addressed care gaps, the social determinants of health, and behavioral health needs.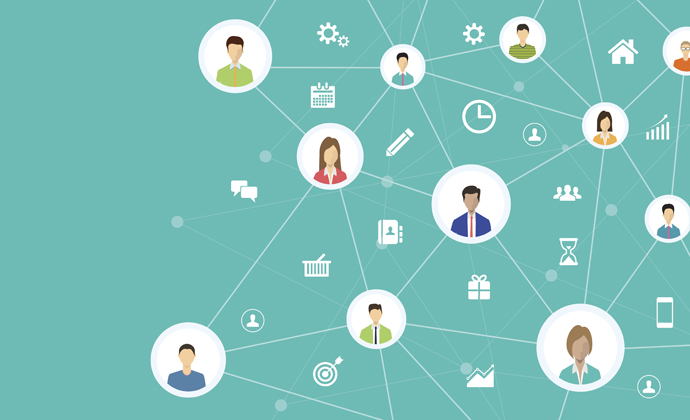 Source: Thinkstock
- Inside Delaware's Eisenberg Elementary School, a classroom that once housed desks, chalkboards, bookcases, and easels, is now a classroom with a fully-functioning pediatric clinic, complete with doctor's checkups and even mental and behavioral health evaluations. Through a community health partnership with Nemours Children's Health System, Eisenberg students can now receive care in the classroom, helping to close gaps in care caused by adverse social determinants of health.
The space took about six months to build and required the school relinquish one of its classrooms – a hard sell, as class sizes across the country continue to get bigger and teachers scramble for usable space to teach their students.
But that tradeoff ended up being beneficial, according to Jonathan Miller, MD, the program's medical director. Since Eisenberg and Colonial School District launched the Life Health Center, the classroom has transformed into a state-of-the-art clinic complete with an exam room, a counseling room, a lab, and a waiting room with a front desk.
This clinic has addressed behavioral health issues present in the school's student population. In 2016, the 487 students at Eisenberg racked up nearly 1,000 behavioral health referrals for poor behavior and acting out in class. But in the year following the Life Health Center's launch, those referrals dropped to under 100 in a year.
The suspension rate dropped by between 80 and 90 percent, Miller reported.
READ MORE: How to Develop Community Health, Patient Outreach Efforts
The success of the clinic's behavioral and mental health component has prompted a new offshoot – supplementary support for primary care. Life Health Clinic and Colonial School District have built a community health partnership with Nemours/A.I. duPont Hospital for children to make the clinic an extension of students' primary care medical homes.
"The idea is to create a school-based health center that can meet some significant access gaps for this population of kids," Miller said in an interview with PatientEngagementHIT.com.
Eisenberg is in an under-privileged district where many patients experience adverse social determinants of health. Most pressing to Eisenberg's students are access to healthcare, transportation, poverty, homelessness, and food security.
"This elementary school happens to be in an area that is a food desert and a healthcare desert and a lot of the children at the school are poor and/or transient," Miller reported. "Some of the kids are homeless or live in some of the local hotels and motels. They are not all plugged in with local pediatricians, and a lot of them have significant gaps in their healthcare."
Foremost, Nemours aims to be a referral source for patients who need a primary care physician. Miller said the hospital does not plan on the Life Health Clinic to be the center of the students' patient-centered medical homes. Instead, it will be a supplement to patient care.
READ MORE: Using Community Health Partnerships to Address Social Needs
For example, there are no family medicine or pediatric practices within a six-minute driving radius of the school, and only a limited number within ten minutes, Miller reported. This makes it hard for children whose families do not have easy access to transportation.
Should a minor care need arise, the child can receive medication attention while at school. This system also works well for families who cannot take the child to the doctor during school hours. This prevents parents from taking time off work and the child from missing valuable school time.
"We're going to be partnering with local practices and plugging these kids in with local pediatricians to get their well visits," Miller explained. "But we'll also be able to provide them with services to meet some of those needs right there in the school so that children don't have to be missing school and parents don't have to be missing work."
Partnerships between Nemours, the Life Health Clinic, and area pediatricians will require effective care coordination and communication between the providers, Miller acknowledged. That work has already begun, with Miller and his team assuring pediatricians that the Life Health Clinic will not replace them as the patient's primary care medical home.
"During the planning stages we met with all of the local providers within an 11-minute driving radius of the elementary school that take care of kids," Miller said. "There are a lot of family practices and a couple pediatric offices. We talked with them about what we were doing and hopefully dispelled some of their concerns. We also talked about how we were going to partner with them, which initially is going to be all about communication."
READ MORE: What Providers Should Know to Improve Patient Access to Healthcare
Although Nemours' participation with the clinic is in its nascent days, Miller does anticipate some challenges with the project. Limited EHR interoperability between Nemours, Life Health Clinic, and area pediatricians and family clinicians will hamper meaningful care coordination.
Nemours uses Epic Systems EHR, for example, while Life Health Clinic and some area clinicians do not.
"The wellness center can have read-only access to Epic files in order to look into what's going on with the patients – with the parents' permission, of course," Miller pointed out, noting that read-only access is not ideal for strong patient care coordination. "Hopefully at some point, this partnership with Nemours will help allow the wellness center to get access to Epic as its electronic medical records, which will really help make things more seamless."
Ideally, all of the providers in the area would use the same EHR, Miller noted. Additionally, patient health data that is EHR-agnostic could alleviate these care coordination hiccups.
But there is also much promise for this community health partnership, Miller continued. The in-school wellness clinic not only addresses the social determinants of health, but also allows clinicians to identify other issues that could hinder patient health. This will let clinicians refer patients to community services that will address those other health determinants.
"Part of what we're going to be doing is some screening for social determinants of health and ACEs – adverse childhood experiences," Miller said. "We will refer appropriately when kids screen positive. The wellness center has a pretty detailed intake form that gets into social determinants."
Miller and the team from Nemours also want to leverage connected health to expand access to the Eisenberg wellness center.
"We have a lot of ideas for how we can employ telehealth to make this program successful," Miller shared, noting that these ideas are just in the creative and developmental stage. "For instance, the school-based health center is currently based on Delaware regulations. We're only allowed to serve the kids that are in that elementary school and not kids from other elementary schools."
"The hope is eventually this amazing resource that we have in Eisenberg wouldn't just be limited to the kids there but potentially could see kids in some of the other local elementary schools that are in the same area," Miller continued.
Miller and his team are also looking into ways they can use telehealth to connect patients in the Life Health Clinic to specialists. This would be another step to keep patients in school instead of missing lessons to visit a specialist provider.
Aside from the clinical benefits Miller has already seen and anticipates will continue, this community health partnership has allowed Nemours to apply its clinical expertise to social issues affecting the community, something the hospital hadn't done much of previously.
"There's three organizations that are all partnering together," Miller said. "Nemours' reputation in the community for being an organization that reaches out and works in-depth with the community hasn't always been great."
"But the school district came to us, because they felt that Nemours' involvement was going to be essential in order to make this successful," Miller concluded. "And over the last year and a half, we've really been able to build some really tight relationships with both the school district and Life Health Center in meeting, really, every couple weeks."