How to Drive Provider Buy-In for Telehealth, Virtual Care Tools
Although 90 percent of providers see the value of telehealth, very few have or have plans to adopt virtual care tools.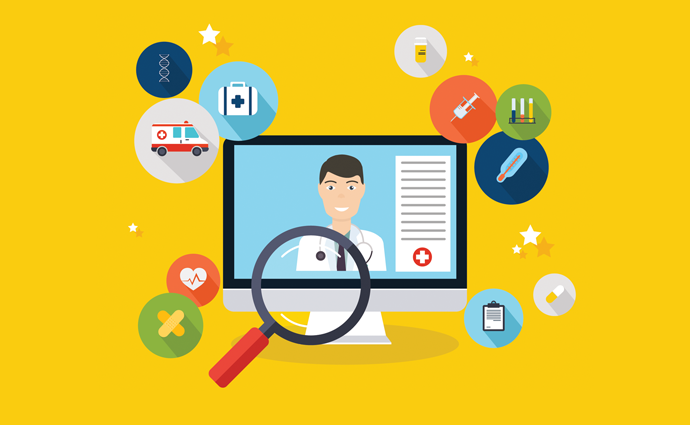 Source: Thinkstock
- Patients and providers both agree that telehealth use and virtual care adoption will improve the patient experience, but providers are still slow to adopt these tools, according to a recent Deloitte report. Organizational leaders must create provider buy-in for these technologies to increase adoption and drive patient engagement.
Use of virtual health tools will be important as medical groups continue to grapple with the growing trend of consumerism in healthcare, the Deloitte report suggested. Patient engagement technology – defined in this report as telehealth, secure messaging tools, and other devices that connect patients and providers – will make healthcare organizations more competitive and attract more patients.
"Virtual care programs will likely become increasingly important to health systems that want to retain and attract customers—consumers, employers, and health insurers—who will likely demand more connected, coordinated, and convenient care," the report authors wrote. "No longer a futuristic idea, virtual care has the potential to transform care delivery by meeting consumers where they are, through multiple channels."
And competition is coming from more than just other hospitals and health systems, the report pointed out. Non-traditional healthcare stakeholders such as Amazon, Apple, and Google, are beginning to deploy their own services and technology offerings that could put the pressure on healthcare organizations.
The time is ripe for organizations to adopt virtual care tools, the report continued. As value-based care models demand organizations deliver better care at a lower cost, virtual care may be able to fill in the gaps. A telehealth visit or secure message about a cold could be less costly than a visit to the primary care provider or even a retail clinic.
READ MORE: Telehealth Closes Patient Care Access Gaps in Rural Mississippi
Additionally, the evolution of some state regulations allowing for easier telehealth and virtual health use makes implementation more feasible.
But clinicians aren't ready to take the plunge into virtual health quite yet, the report showed. Although both patients and providers largely agree that virtual health tools have benefits to patient care, providers are tepid on adoption.
In total, 90 percent of physicians said they can see the benefits of virtual care. Sixty-six percent of clinicians cited benefits to patient access to care, 52 percent noted improved patient satisfaction, and 45 praised better connection with patients and their caregivers.
However, while just over half of patients said they would use telehealth if offered, only 18 percent of providers said they plan on adopting such technology. Doctors cited lack of reimbursement, complex licensing procedures, and cost as barriers to virtual care adoption.
Although these concerns have some credibility, the report authors maintained that virtual care adoption will be essential for healthcare organizations looking to survive in an increasingly competitive medical industry.
READ MORE: Telehealth Boosts Patient Care Access, But Not Cost Savings
"Our view is that with the changing reimbursement models, growing consumer demand, and advances in digital technologies, virtual care is a must-have for health systems, and they will now need to help physicians adopt virtual care capabilities," the report authors asserted.
Organizational leaders need to foster provider buy-in to successfully adopt and implement patient engagement technology into the clinic or hospital. Without provider buy-in, these tools could go without any use, making them a poor financial investment.
Provider buy-in is not unattainable, the report authors contended.
"Despite the current low rates of both adoption and plans for adoption in our study results, answers to other survey questions suggest that gaining frontline physician buy-in may not be as hard as it appears," the report authors noted.
Research suggests that doctors who do use virtual care tools approve of them. Over half (between 58 and 69 percent) of doctors who used one of the virtual care tools described in the report noted intent to continue or increase use.
READ MORE: How Telehealth, Convenient Care Improve Patient Experience
The key will be making the use case for these providers. Organization leaders must first establish their goals for adopting virtual health, asking themselves about the unique value these tools will bring to the care encounter. What resources will the organization need, and which patients should be targeted? What are traditional and non-traditional competitors doing with virtual care?
From there, organizations must consider how patient engagement technology will impact providers. Assessing workforce readiness and engagement, technology infrastructure, operations and workflow, and care model design will help organization leadership to cater technology implementation to provider needs and preferences.
As healthcare organizations continue to embrace value-based care and face the demands of healthcare consumers, it will be essential for them to lean on the technologies that promise success.
"Organizations committed to delivering connected, coordinated care are unlikely to achieve this without developing virtual health capabilities," the report concluded. "If they fail to act now, they may risk losing significant market share as customers seek other solutions to meet their health care needs."