How to Effectively Use the CMS Hospital Quality Star Ratings
Hospitals can leverage the CMS hospital quality star ratings to improve facility quality by looking at what elements are valuable to patients and families.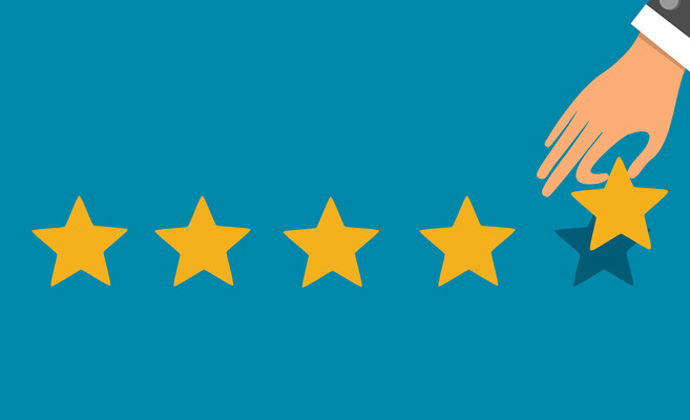 Source: Thinkstock
- Nearly one year ago, CMS released its updated patient satisfaction and hospital quality star ratings. First deployed in 2014, this five-point scale was set to be a patient-facing tool to help healthcare consumers make decisions about where to receive care.
Although the star ratings – which look like ratings on retail websites or movie reviews – are a simple metric for patients to understand, the methodology CMS used to calculate the ratings was anything but.
CMS uses 64 quality measures – anything from 30-day readmissions to hospital environment – and boils them down into the simple five-star model. CMS selected the five-star model because it was easy for patients and their family members to understand, said previous CMS Deputy Administrator for Innovation and Quality and CMO Patrick Conway, MD.
"It can be overwhelming when consumers are faced with having to choose a health care provider, such as a hospital, nursing home, or physician," Conway wrote in a 2014 blog post. "Providers differ in the safety and quality of care they give, and having quality ratings available to compare providers can help consumers make more informed health care decisions."
Although the agency faced pushback when the star ratings debuted in 2014, CMS deemed the ratings valuable enough for a relaunch in the summer of 2016.
READ MORE: How Hospitals Can Raise Patient Satisfaction, CAHPS Scores
Those updated star ratings measures faced a similar level of controversy upon their release on July 27, 2016.
"We are further disappointed that CMS moved forward with release of its star ratings, which clearly are not ready for prime time," the American Hospital Association wrote in a statement at the time. "As written, they fall short of meeting principles that the AHA has embraced for quality report cards and rating systems."
Since that initial rollout, CMS continued to release five-star reviews for different types of medical facilities – home healthcare agencies, nursing homes, rural health clinics, and numerous other clinics.
Now, healthcare consultancy firm Deloitte released a report exploring the efficacy of these star ratings, how hospitals can successfully receive a positive review, and whether these star ratings are an accurate portrayal of hospital quality.
READ MORE: How CMS Hospital Star Ratings Impact Patient Satisfaction
"All the literature says the industry needs to do this sort of thing, boiling satisfaction and quality down into one set of measures to make it simple," said Deloitte's Center for Health Solutions Managing Director Sarah Thomas.
It is important for CMS to continue to offer digestible portrayals of hospital quality and patient experience, Thomas said in an interview with PatientEngagementHIT.com. In doing so, the agency supports patients of all levels of health literacy in making decisions about their own treatment.
However, there are some caveats. Quality is multifaceted and includes seemingly endless aspects.
Although CMS has employed a solid methodology for calculating its star ratings, the agency had to make choices about where to attribute value, and that may not be entirely reflective of every patients' preferences.
It is up to healthcare organizations to determine where to drive quality improvement projects. Thomas suggested looking at where both CMS and patients weigh quality. This will ideally yield a high star rating and drive a higher patient market share.
READ MORE: Patient Advocates Defend CMS Hospital Star Ratings Release
CMS weighs different category measures more heavily than others, the Deloitte report found. Outcomes measures, or those that are tied to the physical results at the end of a care encounter, carry more weight in a star rating than process measures do.
"It's not a bad thing that CMS has put more weight on those measures because those are in fact what a lot of consumers say they care about as well as what physicians say they care about," Thomas explained. "A lot of consumers and a lot of consumer advocates value outcomes more than processes and they certainly value the consumer experience."
However, success in driving hospital quality and the patient experience is not just about scoring well in the areas CMS determined valuable. It is also about understanding where patients want their hospitals to perform well. When a hospital can gauge what its patient populations value, quality improvement leaders can triage their priority measures.
"There are a lot of measures here and it's hard to work on all fronts all the time," Thomas advised. "Hospitals should be thinking about their own patient mix. Outcomes and consumer experience are important for everyone, but hospitals will also want to take a look at where they are low on all of the measures and then think about their patient population."
Internal surveys are an excellent place to start, Thomas said. Most hospitals are issuing patient questionnaires and quality-related surveys.
There are numerous different tools catered toward this purpose, but hospitals must also be mindful of the elements of quality care that their patients do not see on a firsthand basis.
"There is a lot that a patient can say that matters for their outcomes, but there are some things that patients might not be aware of that are also important," Thomas noted.
For example, infection rate measures may not immediately jump out as valuable to patients, Thomas said. While no patient actively desires a hospital-acquired infection, patients may not understand how this metric portrays quality care.
Thomas recommended focusing on a combination of measures that patients identify on internal surveys as well as those that are vital to outcomes for the specific population served.
Additionally, Thomas suggested looking at other quality improvement and value-based care models the hospital is involved in.
"If hospitals are involved in value based care initiatives, such as [accountable care organizations], they might want to focus on measures that are in both the ACO program as well as in the star rating program," Thomas advised. "Then you get double bang for your investment in quality improvement."
Deloitte's research also indicated some areas for improvement for CMS with regard to the star rating calculations. While the system certainly cannot be "gamed," there are gaps in measuring that benefits some hospitals more than others, Thomas explained.
For example, some smaller hospitals simply do not have the data to submit for certain measures, which in the end benefits them. With no data submission, these hospitals run no risk for lowering their score. Larger hospitals that do have data in these areas may unduly receive lower scores than their smaller hospital counterparts.
"We do recommend to CMS that they take a look at this system and think about other strategies they might do to take that issue into account," Thomas said.
And although Thomas stated that the familiar five-star ratings make things easy for patients, she pointed out that there is a subpopulation of patients that may be interested in the granular hospital quality insights. In the future, it may be useful for these insights to be openly available in addition to the five-star ratings.
"It's also helpful for consumers who have the degree of interest in engagement with quality ratings information to be able to dig in," Thomas concluded. "In a perfect world, consumers could drill down below the five-star ratings to look at the measures that matter most to them, but I also think that a lot of people want a very quick take on hospital quality."