How Useful is Ridesharing for Medical Transportation Barriers?
Research indicates that ridesharing is inexpensive and reduces ambulance use. But does it help all patients overcome medical transportation barriers and improve appointment attendance?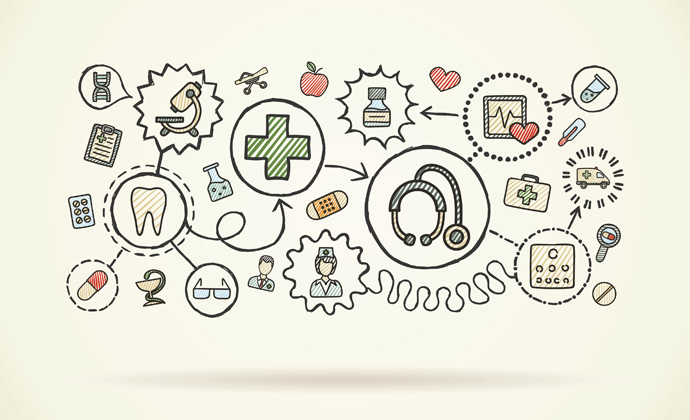 Source: Thinkstock
- As healthcare organizations seek to address medical transportation barriers impeding patient access to care, they are tapping healthcare ridesharing apps to help ease patient burden.
Ridesharing apps such as Uber or Lyft offer inexpensive trips to and from healthcare facilities to help patients who otherwise might not access their care. Hospitals across the country have made deals with these ridesharing organizations, as have non-emergency medical transportation companies.
But how effective are ridesharing partnerships? Do they truly reduce missed medical appointments? And how cost effective are they? Below, PatientEngagementHIT.com reviews the evidence assessing the efficacy of ridesharing deals in healthcare.
Ridesharing may not reduce missed appointments and patient no-shows
A recent study published in the Journal of the American Medical Association Internal Medicine indicated that ridesharing deals featuring Uber and Lyft do not reduce patient no-shows and missed appointments.
READ MORE: What is Non-Emergency Medical Transportation, Patient Access?
Researchers introduced Medicaid patients with an established primary care provider in West Philadelphia to a complimentary ridesharing service. The researchers tested Medicaid patients because they have a disproportionately high rate of missed appointments and typically face barriers in getting to their doctors' offices.
The researchers introduced patients to the ridesharing service when sending three appointment reminder phone calls. Nearly 300 patients answered the reminder calls, but only 85 of them accepted the ridesharing service offer, potentially indicated limited patient interest in the service.
The researchers also found that the ridesharing options did not reduce missed appointments and patient no-shows. The missed appointment rate for patients offered ridesharing was 36.5 percent at study's end. For a control group of patients, that rate was 36.7 percent.
According to the researchers, these results indicate that ridesharing deals may not be ideal for overcoming transportation barriers to care.
However, critics of the study pointed out some pitfalls with the study's design. For one, the researchers only tested patients who already have a relationship with a primary care provider and who are attending their doctor's appointments.
READ MORE: Ridesharing Deal Eliminates Barriers to Patient Care Access
Both the study's critics and the researchers agreed that ridesharing models may not be best suited to fill transportation barrier gaps. Ridesharing services such as Uber and Lyft often do not have options for patients in wheelchairs or who use other equipment to move around. These patients are typically those in greatest need of medical transportation services, but because ridesharing companies do not easily serve them, those options are not useful.
Healthcare organizations and medical researchers should investigate the efficacy of alternative transportation services – hospital vans that assist physically impaired patients, for example – going forward.
Uber and Lyft are cost-cutting medical transportation tools
Ridesharing partnerships are attractive for healthcare organizations because they are fiscally sound. Using Uber or Lyft to transport patients to and from the hospital is not very expensive, and any costs are usually offset by the hospital cost savings of getting patients to their necessary preventive screenings.
A September 2016 article published in JAMA tested the efficacy of a Lyft partnership with patient advocacy group CareMore. The Lyft partnership reduced per-ride costs by 30 percent, the researchers reported. At the time of publication, per-ride costs ranged between $31.54 and $21.32.
READ MORE: What Providers Should Know to Improve Patient Access to Healthcare
The ridesharing arrangement also improved patient satisfaction levels by a total of 80 percent, the researchers stated. This was likely because Lyft is easy-to-use and leave very little room for patient error. Patients first contact CareMore stating that they are in need of a ride. From there, CareMore contacts Lyft to arrange the ride.
Wait times average out at nine minutes.
Ridesharing replaces unnecessary ambulance use
Because ridesharing tools are so inexpensive and easy-to-use, many patients are accessing Uber or Lyft rides in place of more expensive transportation options such as ambulances, research shows.
A working paper out of the University of Kansas showed that ambulance rides are down an average of 7 percent in the 750 cities in 43 states in which Uber and Lyft operate. This reduction came about after each city implemented Uber and Lyft.
To be clear, the analysis did not test hospital partnerships with Uber and Lyft. Instead, the study authors, David Slusky and Leon Moskatel, looked at patients who are calling their own ridesharing services to get to the hospital or doctor's office.
Slusky and Moskatel suggested that patients are tapping the tools with the least skilled professional credentials that can still meet patient needs.
"Many patients don't need something that can break traffic laws and don't need something staffed by paramedics with a bunch of fancy equipment," Slusky said.
Instead, a ride with an Uber of Lyft driver will suffice on the way to the emergency department or urgent care clinic.
There are some alternative explanations for the decrease in ambulance rides following Uber and Lyft implementation, the authors acknowledged. Uber and Lyft may result in fewer car accidents and drunken driving, Slusky and Moskatel said. This in turn would reduce the number of ambulances called to medical disasters.
However, the pair asserted that because of mixed evidence their initial hypothesis is more likely. Patients are opting for Uber rides in non-life-threatening situations instead of more expensive ambulances.
This trend is a good thing for the healthcare industry, which continuously grapples with solutions to better allocate medical resources. When patients use Uber or Lyft appropriately, Slusky and Moskatel said patients truly in need can more easily access an ambulance.
The work of healthcare organizations closing medical transportation gaps is only just beginning. Although much of the research is promising, showing that these options better allocate medical resources and reduce costs, more work is necessary to develop the most effective solutions.
Healthcare organizations still need to account for patients who are not well-served by ridesharing services, such as those with special medical accommodations and disabilities. This in turn will help drive another ideal rideshare outcome: reducing missed appointments and patient no-shows.