Improvement Needed for Patient-Facing Cost Transparency Tools
Although health payers' cost transparency tools are improving, organizations need to make improvements to spark more patient adoption.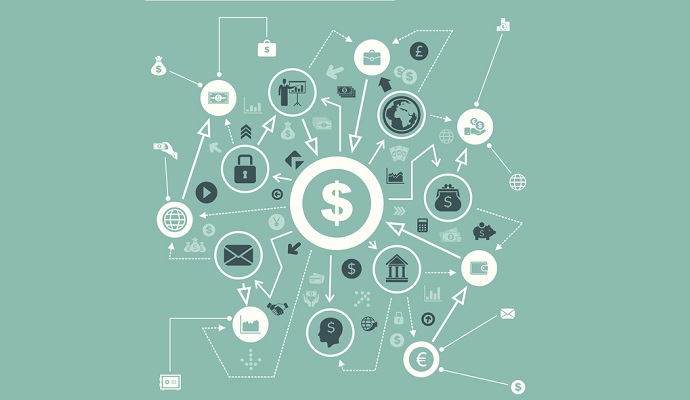 Source: Thinkstock
- The cost transparency tools that healthcare payers offer are generating some patient buy-in, but more work is still necessary for these tools to make a dent in growing patient financial responsibility, according to a recent report from the bipartisan Pioneer Institute.
Cost transparency is becoming an increasingly important topic in healthcare, especially as patients assume more of the up-front costs for their care and policymakers call for more value-based healthcare options. When patients can see the cost for certain procedures they need or doctors they will visit, patients will theoretically choose the provider with the greatest value. In the case of healthcare, value can translate to both quality of care and price point.
Healthcare organizations, health payers, and other healthcare entities are currently toying with cost transparency tools, or patient-facing systems that allow patients to see costs before visiting the doctor.
The Massachusetts-based Pioneer Institute investigated how price transparency tools currently work in the Bay State. These tools became mandated by law in 2012, and by 2014 all healthcare payers had to offer them to their patients. An initial 2015 analysis from a third-party organization, Health Care For All (HCFA), found that usability and patient buy-in for nascent cost transparency tools left much to be desired.
The Pioneer Institute's report included the same payers HCFA's did – Harvard Pilgrim Health Care (HPHC), Blue Cross Blue Shield (BCBS), and Tufts Health Plan (THP). These payers cover about 80 percent of the Massachusetts health insurance market and have been improving their transparency tools over the years, the Pioneer Institute found.
READ MORE: Top Strategies for Collecting Patient Financial Responsibility
Since 2015, these tools have included cost estimates for more procedures, growing to include between 700 and 1600 procedures depending on the health plan. The tools are also using incentive strategies to help patients choose quality care at the lowest possible cost. Most healthcare payers have introduced those strategies to employer sponsors covering over 250 workers.
For example, HPHC has implemented a tool to help patients find high-value providers to obtain a waived co-pay. BCBS is also using cash incentives for patients using higher-value care.
The tools have also become more usable, the report showed. At BCBS, for example, a name change has made it easier for patients to understand the tool's function. Instead of calling the cost transparency tool "Find a Doc," the payer now calls it "Find a Doc and Estimate Costs."
The health plans have also made these tools more prominent on their websites.
Although cost estimator tools are getting better, there is still limited patient uptake. The Pioneer Institute analysis revealed that the payers received an aggregate 270,000 inquiries on their estimator tools. This number represents the total number of patients using the price transparency tool across each health payer.
READ MORE: Retail Price Transparency Tips Can Boost Patient-Centered Care
This statistic leaves a lot to be desired, considering the potential for nearly 3 million inquiries across the three payers' patient panels.
"The number of aggregate inquiries shows that carriers still have a lot of work ahead to achieve price transparency's potential to rein in healthcare costs," said Pioneer Institute Executive Director Jim Stergios.
There is a market for these tools, Stergios added. Average Massachusetts families spend about 30 percent of their annual incomes on premiums and cost sharing. Having access to information that would allow patients to choose the best-value provider is essential as healthcare costs continue to put pressure on patients' pocketbooks.
The tools must also be more inclusive. There is scant information about behavioral and mental health treatment costs, for example. And while most of the payers offer their patient-facing websites in multiple languages, the cost transparency tools are usually only available in English. This excludes any patient who is not English language proficient or who has more agency using their native language.
There is only more room to grow, according to Barbara Anthony, the report's primary author.
READ MORE: How Healthcare Orgs Offer Price Transparency to Patients
"While state government has not provided any compliance leadership for consumer price transparency, now, after overcoming resistance and a lack of support, the market is waking up to the potential benefits of price transparency and incentive programs," she pointed out.
Anthony and her co-authors noted that each of the Massachusetts-based health payers offered their cooperation with the study. According to HPHC President and CEO Eric Schultz, there is a strong commitment to patient engagement and price transparency in the market.
"In a rapidly changing healthcare environment, providing consumers with transparency around cost and quality information is important and will help them make informed healthcare choices," Schultz offered in comments to the Pioneer Institute report. "We at Harvard Pilgrim have long been committed to promoting the value of transparency, and we are pleased to see that Pioneer Institute continues to keep a public focus on the issue. We were happy to work with them on this report."
Healthcare organizations are still working to fulfill patient needs for price transparency. At THP, policymakers are working to make their cost estimators more patient-facing and usable.
"Our new, easy-to-use tool enables members to not only find high-quality, high-value providers in their area, but also see their potential costs from the beginning to the end of a procedure," said President and CEO Tom Croswell. "The new tool is simpler and far surpasses the capabilities of the first generation of transparency tools. We applaud Pioneer Institute's work on keeping this important issue at the forefront."
These tools will become more important as patients continue to play a bigger role in their own healthcare, BCBS President and CEO Andrew Dreyfus added.
"Members who understand their benefits – those who aren't surprised by bills and feel empowered – are much more likely to be satisfied members and engaged patients. I thank Pioneer Institute for their continued focus on this issue," Dreyfus concluded.