Is Yelp an Effective Patient Resource for Treatment Decisions?
Yelp reviews often match up with clinical quality metrics, showing that the platform can help patients when making treatment decisions.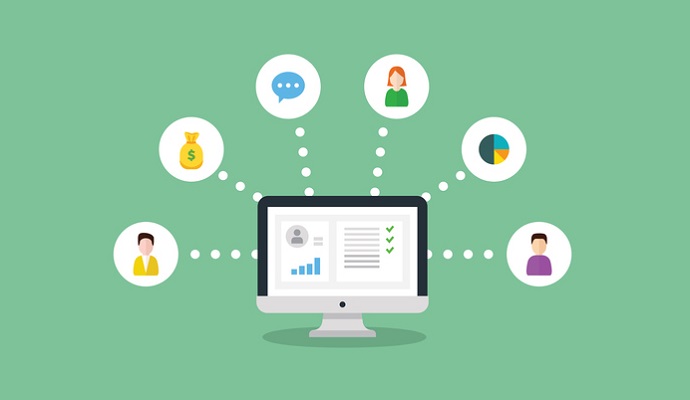 Source: Thinkstock
- Positive Yelp reviews are correlated with key clinical quality metrics, suggesting that the platform is an effective and accessible resource for patients making treatment decisions, according to a new report conducted by the Manhattan Institute and funded by the New York State Health Foundation.
Questions about online patient reviews have arisen as more patients are assuming more healthcare financial responsibility.
"Hundreds of thousands of New Yorkers in both employer-based and public-exchange health plans are being asked not only to make greater financial contributions to the cost of their care but to wisely choose when and where they access doctors and hospital-based care," said report authors Paul Howard and Yevgeniy Feyman, both research fellows at the Manhattan Institute.
With their own dollars on the line, more patients are consulting online review sites such as Yelp, Healthgrades, and ZocDoc to make treatment decisions.
And while considerable preliminary research has been done on the subject, the question remains whether online patient reviews on Yelp truly reflect clinician and hospital quality.
READ MORE: Patient Satisfaction and HCAHPS: What It Means for Providers
Yelp has been making some attempts to create an authentic image of clinician quality, Howard and Feyman wrote. Yelp allows patients to rate providers using a five-star system and allows for qualitative comments. The platform gains some more credibility by leveraging algorithms to prevent duplicate, fraudulent, or provider-generated reviews.
These efforts have had a positive effect, some research indicates. Studies have shown that positive Yelp reviews correlate with positive HCAHPS scores.
However, healthcare professionals still grapple with the same question: do Yelp and other patient review websites serve as good indicators of clinician and hospital quality?
"Healthcare providers have expressed serious reservations about hospital quality ratings as inconsistent across the platforms that provide the ratings, and as not properly accounting for the sickness or frailty of patient populations," Howard and Feyman explained.
"Providers also express concerns that customer satisfaction surveys don't capture dimensions of care that reflect clinical or objective quality metrics, especially for hospitals that serve vulnerable populations," they continued.
READ MORE: Online Physician Reviews Stressful for Docs, Useful for Patients
Howard and Feyman conducted an analysis of Yelp reviews for practices across New York State and compared them with two key clinical quality measures: potentially preventable readmissions and post-discharge mortality.
The results show that higher Yelp ratings are correlated with lower preventable hospital readmissions.
The relationship between Yelp ratings and post-discharge mortality was less clear, Howard and Feyman reported. Surprisingly, year-to-year post-discharge mortality rates tended to be slightly higher at facilities with high Yelp ratings, the pair said.
"It isn't clear why this is the case, though the smaller variation in mortality for conditions and procedures, compared with [potentially preventable readmissions], may be one explanation," Howard and Feyman said.
Ultimately, these results show that Yelp ratings have the potential to empower patients with clinical quality information, allowing them to make their own decisions about where to access care. This can also help redirect market share to quality facilities.
READ MORE: Positive Patient Experience Key for Good Online Physician Reviews
Howard and Feyman said that while Yelp serves as an aid for patients making treatment decisions, it is not the only useful aid.
"We do not argue that Yelp alone is, or can be, the only guide to quality hospitals," the duo noted. "However, when people can choose where they will obtain care—as do patients with traditional Medicare coverage for elective or planned surgeries, or when consumers can choose among insurance options—Yelp ratings can provide a helpful guide."
Other quality measures – such as the CMS hospital star ratings or HCAHPS scores – naturally paint a more accurate picture of hospital and physician quality, Howard and Feyman acknowledged. However, these quality metrics are not accessible for the typical patient, making Yelp a more promising source.
Howard and Feyman offered the following advice to improve the Yelp experience and make it an even more credible source for patients seeking healthcare quality information:
Help make Yelp scores more visible when consumers are making important decisions about health-care coverage—for instance, when choosing among competing insurers' hospital networks on New York State's health-insurance exchange.
Link objective, simple quality metrics onto the Yelp review page for hospitals to allow patients with specific concerns to access more detailed information that would complement and better inform Yelp quality ratings.
Fund targeted "hackathons" that find ways to make Yelp and other social media reviews more accessible to high-needs, vulnerable populations—including caregivers for the frail, elderly, non-English-speaking, or low-income minority populations.
Additionally, the researchers suggested continuing investigations into the reliability of Yelp ratings as time goes on. Healthcare Yelp reviews are a relatively new phenomenon, and therefore there is only a small sample size from which research may be conducted.
"The number of hospitals with Yelp ratings and the number of Yelp ratings at each hospital are likely to increase in the coming years, and social media tools will likely continue to evolve among patients as well as providers," Howard and Feyman concluded. "These developments suggest that future research would be useful to understand whether Yelp ratings become even more useful predictors of hospital quality over time."