Kaiser Permanente Unveils Housing Program to Address SDOH
The community programs will address homelessness, an SDOH that has worsened by 25 percent in the past two years.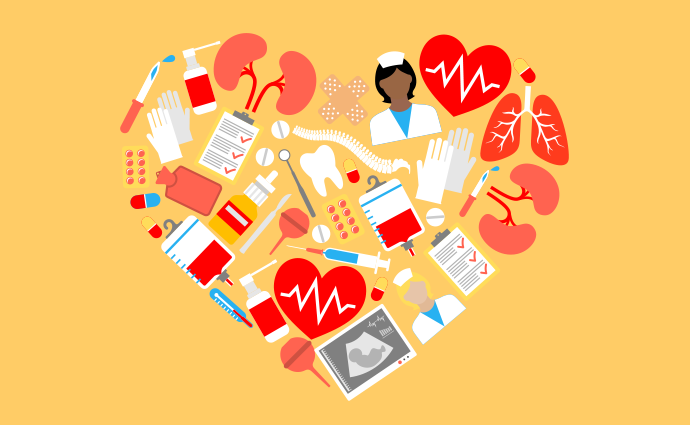 Source: Thinkstock
- New community health programs from Kaiser Permanente aim to address the homelessness issue that affects the Oakland, California, area as a part of the health system's efforts to address the social determinants of health (SDOH).
In a press conference earlier this week, Kaiser, along with its community partners Enterprise Community Partners (Enterprise) and East Bay Asian Local Development Corporation (EBALDC), unveiled its new affordable housing development in the East Oakland area.
The development, which cost EBALDC $8.7 million using $5.1 million in assistance from Kaiser and Enterprise, includes 41 units and is close to Kaiser's world headquarters.
Creating affordable housing units is essential, especially in the Bay Area, Kaiser representatives said during the press conference. Between 2015 and 2017, homelessness in Oakland increased by 25 percent, which has had negative impacts on health, Kaiser CEO and chairman Bernard J. Tyson, said.
"Housing security is a crucial health issue for vulnerable populations," Tyson explained. "Access to affordable housing is a key component to Kaiser Permanente's mission to improve the health of our members and the communities we serve and to advance the economic, social, and environmental conditions for health."
READ MORE: HUD Addresses Housing Quality, Social Determinants of Health
Kaiser and Enterprise will also be partnering with the EBALDC to ensure the development is upgraded, provides safe and livable spaces, and is preserved as affordable housing.
"Through this partnership, we can maximize positive health outcomes in Oakland by supporting residents' ability to remain in their homes," said Joshua Simon, executive director of EBALDC.
"This couldn't come at a more critical time for San Antonio, a district on the brink of gentrification. To adequately address the urgent housing crisis we are facing in the Bay Area, we must think creatively and collaboratively," Simon continued. "Housing is more than a roof over our heads; it is central to our health and well-being. We hope this fruitful partnership can serve as a powerful model for Oakland, California, and the nation."
Enterprise and Kaiser also announced matching $50 million donations to create a national loan fund for affordable housing in any of Kaiser's services areas, including eight states and Washington DC. Specifically, the loan fund will help build or renovate multi-family rental homes around the Kaiser Permanente service area.
Central to these efforts is the partnership between community stakeholders and the healthcare sector, according to Laurel Blatchford, president of Enterprise. Health systems have some of the resources to help address the SDOH, and through strategic community partnerships, they can help elevate the health and wellbeing of residents.
READ MORE: How Housing Support Addresses the Social Determinants of Health
"Enterprise is excited to be a leader in this innovative effort, and we have seen that uniting the housing and health care sectors and making creative use of investment capital will foster healthy homes and communities," Blatchford said. "Collaborating with partners such as Kaiser Permanente and EBALDC, who also understand that home is at the foundation of health and well-being, will improve thousands of lives across the country."
Kaiser also announced plans to end homelessness for 500 individuals in the Oakland community. Through an assessment with key community stakeholders, Kaiser identified 500 homeless individuals over age 50 who are currently managing chronic illness. At the time of the announcement, those 500 individuals were working with social services groups to obtain more stable housing.
While connections to more affordable housing is the bedrock of these projects, the end goal is better health, said Oakland Mayor Libby Schaaf. Health and housing are intertwined, and by addressing housing issues, stakeholders hope to address health issues.
"The health and wellness of Oakland is tied to housing in Oakland," said Oakland Mayor Libby Schaaf. "I'm grateful for partners like Kaiser Permanente, EBALDC and Enterprise who are taking a new approach to improving the health outcomes of all our residents by improving housing security for our most vulnerable residents. This is a bold investment to improve our city's health — and we will continue to innovate and create new pathways until all Oakland residents, in all neighborhoods, feel secure in their housing."
Other representatives from Kaiser Permanente echoed those sentiments, touching on the importance of addressing the downstream factors that impact patient health.
"We know that differences in health are striking in communities with poor social determinants of health such as unstable housing, low income and unsafe neighborhoods." said Richard Isaacs, MD, CEO and executive director of The Permanente Medical Group. "These innovative strategies are critically important steps toward the maintenance of health improvement, consistent health outcomes and California health equity."