Leapfrog Ratings Mark Efforts to Improve Patient Safety Initiatives
Thirty percent of hospitals received an A-rating in the Leapfrog Group's spring patient safety grades.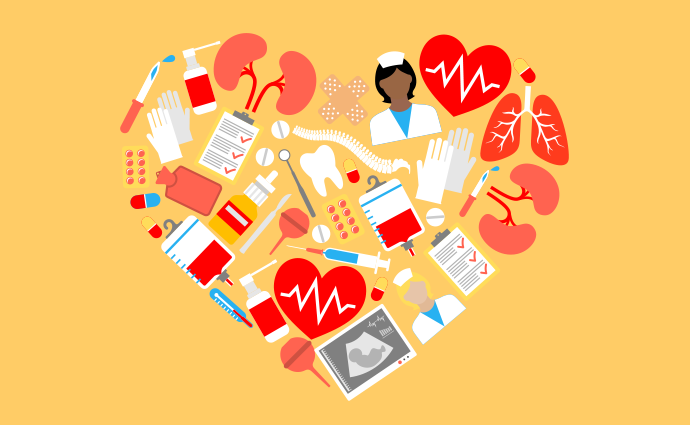 Source: Thinkstock
- The Leapfrog Group has published its Spring 2018 Hospital Safety Grades, finding that nearly one-third of hospitals across the country are achieving highest marks for patient safety initiatives.
The biannual assessment of nearly 2,500 general acute care hospitals rates hospital patient safety on a tradition school grading system, awarding hospitals A, B, C, D, or F grades. These are patient-facing scores intended to help patients make decisions about where to receive their healthcare.
In this most current update of patient safety ratings found that 30 percent of hospitals across the country received A grades, 28 percent received B grades, 35 percent received C grades, 6 percent received D grades, and 1 percent received F grades.
These high marks show an improvement in patient safety across the country, the report noted. Five of the hospitals receiving an A rating for the first time were previously given an F grade, highlighting a commitment to improving the patient experience. In total, 46 hospitals received their first A ratings since Leapfrog Group began reporting on patient safety.
The Leapfrog Group observed notable improvements in Maryland and the Washington, DC, areas. In the fall 2017 round of ratings, both Maryland and Washington, DC, did not receive any A ratings.
READ MORE: How Patient Safety Factors into the Patient Experience Puzzle
In this most recent analysis, Maryland, which participated in the ratings for the first time in Fall 2017, saw three of its major hospitals receive A ratings. Those hospitals include Johns Hopkins Hospital, Northwest Hospital, and Howard County General Hospital. This bumped Maryland from the bottom 5 underperforming states.
The Washington, DC, area also saw its first A-rated hospital since the region first participated in the Leapfrog ratings in 2013. Sibley Memorial Hospital received an A grade in the spring 2018 report.
"In looking at Maryland over the course of these six months, it's clear there's been an effort to improve since they were first graded in fall 2017," said The Leapfrog Group's President and CEO Leah Binder. "Not only are there now three 'A' hospitals, but six additional hospitals received a 'B' grade, having previously received a 'C' or lower. In the case of Washington, DC, we're encouraged residents have an 'A' hospital in the area for the first time in five years."
The report also noted strong patient safety performance from states such as Idaho, Rhode Island, Hawaii, and Wisconsin, all of which previously rated in the lowest percentile of A-rated hospitals in their states.
Other high performing states included Massachusetts and Virginia.
READ MORE: Incorporating Patient Engagement into Patient Safety Initiatives
Lowest-performing states with the highest proportion of F grades included California, Washington, DC, Florida, Iowa, Illinois, Maryland, Michigan, Mississippi, New Jersey, and New York.
Although not listed as underperformers, the report noted that Delaware, Alaska, and North Dakota do not have hospitals with A grades.
Overall, 49 hospitals have received A grades since the very first Leapfrog report in 2012. This highlights a commitment by healthcare organizations to address patient safety and make improvements, Binder said.
"The national numbers on death and harm in hospitals have alarmed us for decades," Binder stated. "What we see in the new round of Safety Grades are signs of many hospitals making significant improvements in their patient safety record. Leapfrog Hospital Safety Grades have definitely spurred these improvement efforts. But the hospitals achieving new milestones are doing the hard work, and we salute them as well as the leaders, researchers and organizations fighting every year for patient safety."
The Leapfrog Hospital Safety Grades are not only helpful for hospital leaders to measure their progress in reducing preventable patient harms, but also for patients making decisions about accessing treatment. These grades are simple to understand and presented in an accessible format for patients, according to Erica Mobley, Leapfrog Group's Director of Operations.
READ MORE: Closing Language, Patient Safety Barriers with Interpreters
"What we wanted to do was find a very easy and very direct way to go straight to consumers with the really important information about patient safety," Mobley said in a previous interview with PatientEngagementHIT.com. "We wanted to make something that would be simple for consumers to understand and easy for them to use."
Other medical groups have run into trouble using a simpler rating scale that is reportedly easy for patients to understand. The CMS Star Ratings, for example, have not resonated with providers, who say the ratings are reductive of the many complexities of patient care.
Leapfrog Group avoids that by being hyper-focused on patient safety, Mobley said.
"We try to take a very narrow focus on that with it being a safety grade," Mobley said, noting the importance of patient safety over other patient experience characteristics. "Those are all important factors to consider, but we wanted to remain laser focused on safety, meaning the harm and mistakes that can happen to patients in the hospital."
Healthcare organizations must ensure patients have access to this information before the patient has to make a care decision – viewing patient safety data after a care episode is not useful for patients, Mobley explained. Integrating a positive or negative grade into hospital marketing can help patients choose a hospital.
"It's really good to see advertising on a safety grade or any of their other quality metrics that hospitals do well on. It's encouraging to see hospitals try to advertise themselves based on that information rather than a new MRI machine or short ER wait times," Mobley explained. "Those things are important, but maybe not as much as good hospital safety."
Hospitals with marked year-over-year improvement can capitalize on that information. For organizations that have received a poor grade, they can choose to tell their market the concrete steps they are taking to overcome that low rating, Mobley suggested.
Patient safety is an important issue in the healthcare industry, and one of the driving factors helping patients to make certain healthcare decisions. It is important that hospitals and patients understand the different safety ratings in order to make appropriate improvements and wise treatment decisions.