Negative Online Reviews Don't Equate to Low Patient Satisfaction
Research from Mayo Clinic shows that poor online review ratings don't correlate with low patient satisfaction scores.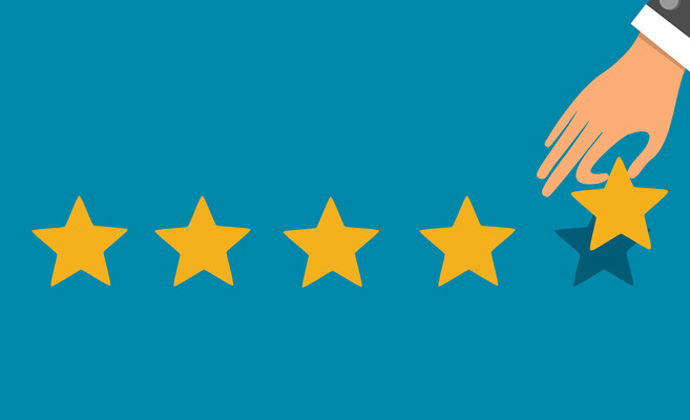 Source: Thinkstock
- Doctors with negative online reviews don't usually perform poorly on comprehensive patient satisfaction surveys, highlighting a disparity between online physician review websites and traditional patient experience measures, according to a recent study from the Mayo Clinic.
Additionally, when comparing physicians with poor online reviews with those without poor online reviews, they tend to score lower on factors that are outside of the clinical encounter and the doctor's control.
These results show that online provider reviews don't always paint an accurate picture of clinical quality or physician competence. They do, however, highlight how multi-faceted and nuanced the patient experience is.
Online physician reviews have grown in popularity in recent years. Numerous niche healthcare review websites have emerged, including Healthgrades, ZocDoc, and RateMDs. One in six patients have an online review posted about them, the researchers said. Data shows that patients trust online reviews and use them to make treatment decisions.
The researchers used Google Alerts to track negative online reviews for doctors at Mayo Clinic's Rochester campus between September and December 2014. These doctors represented 28 departments and divisions.
Of the 2,148 physicians included in the study, 113 doctors received negative online reviews. The researchers then compared those 113 doctors' scores in a formal Mayo Clinic patient satisfaction survey with doctors who perform similar jobs who did not receive negative online reviews.
This analysis yielded no statistical difference in overall patient satisfaction scores, scores for provider communication, or scores for the clinical interaction.
However, the 113 doctors who received poor online reviews also received lower scores for elements outside of the clinical encounter. Those factors included nurse interactions, desk staff, clinic environment, access to medical appointments and appointment scheduling, wait time, billing, and parking.
These results have many implications for both patients and providers, the researchers said. For one, it shows that patients need better education about where to access clinical quality information when making healthcare decisions. Online review websites such as Yelp or Healthgrades may not give patients the information they need about how to choose a doctor who will give them quality healthcare treatment.
"Our study highlights the disconnection between industry-vetted patient satisfaction scores and online review comments," said Sandhya Pruthi, MD, the study's senior authors and Mayo Clinic internal medicine physician at Mayo Clinic. "Patients need to be aware of these distinctions as they make decisions about their health. Physicians also need to be aware, as they manage their online reputations."
It also highlights an important lesson for healthcare organizations, according to Mayo Clinic urologist Bradley Leibovich, MD.
"These findings … underscore the totality and integrity of processes, elements and encounters – and not just the patient-provider interaction – that all need to be effectively and cohesively in place to ensure optimal patient experience and welfare," Leibovich wrote in an editorial in Mayo Clinic Proceedings.
Many healthcare organizations call online provider review websites unfair, stating that the websites do not have proper vetting and do not take into account the different clinic processes that encompass the patient experience. A doctor can do great work, but a patient can still tarnish the doctor's online reputation because she had a hard time parking.
But the fact of the matter is patients view these online reviews and value the insights they provide. As Leibovich noted in his editorial, healthcare organizations need to take into account the sum of the processes that constitute a good healthcare experience.
Organizations need to connect these different processes to create a better patient experience. Better communication between the clinicians and front office staff might help to mitigate some patient complaints.
For example, if a patient has been waiting a long time to see her doctor, the front desk staffer should notify the doctor. From there, the doctor can acknowledge that dissatisfaction and offer apologies to the patient. Simply noting the long wait time may be enough to mitigate patient concern.
Ultimately, the healthcare experience is a team effort. Doctors must do their parts by delivering quality, compassionate healthcare. Better team communication can help connect these doctors with other clinic staffers and ideally yield a better patient experience.