New Partnership to Support Preventive Care Access, Care Coordination
The partnership will help determine better strategies for implementing preventive care access programs.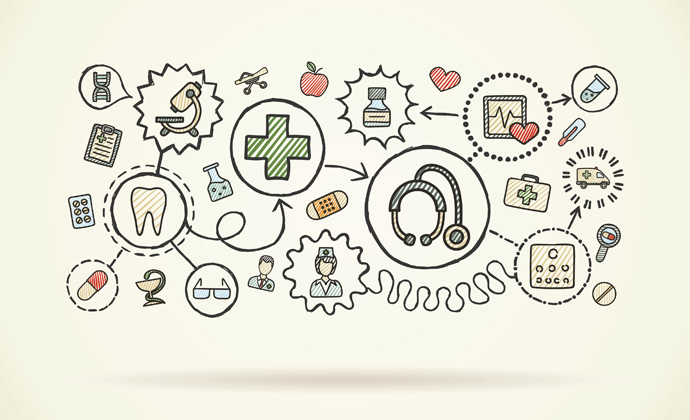 Source: Thinkstock
- A new partnership between the Peterson Center on Healthcare, the Camden Center of Healthcare Providers, and Health Quality Partners aims to improve primary care access and care quality.
The partnership, backed by $605,000 from the Peterson Center on Healthcare, will specifically work to accelerate the use of the Advanced Preventive Care (APC) model.
The APC model, created by Health Quality Partners (HQC), leverages strong care coordination, disease management, and personalized preventive care solutions. Nurses forge strong patient relationships to reinforce these care ideals within their patients, thus creating an overarching trend of meaningful patient engagement in patients.
"Our system of Advanced Preventive Care for chronically ill, older adults integrates dozens of protocols to support the monitoring, assessments, and preventive interventions needed to help achieve these goals," HQP explains on its website. "It also strongly emphasizes participant and family health education, lifestyle behavior change, medication management, self-management coaching, nutrition, and physical activity. In a randomized controlled trial, this system was proven to save lives, reduce hospitalizations, and decrease health care costs for higher-risk Medicare beneficiaries."
Delivering a patient-centric care experience that leans on preventive care is a core part of lowering healthcare costs while improving care quality, according to Jay Want, MD, the executive director of the Peterson Center on Healthcare.
"Improving care and lowering costs for high-need patients should be among our highest priorities in healthcare," Want said in a statement. "By spreading the proven Advanced Preventive Care model, this exciting partnership has great potential to help the growing population of high-need patients nationwide who require well-coordinated care, but too often are not getting it."
Specifically, the APC model and other patient-centered care coordination models work to mitigate health episodes for chronic care patients. Supporting preventive care access and driving patient activation in care can help reduce the risk of a chronic care patient experiencing a high-acuity care episode. Not only will this improve quality of life for the patient, but it could healthcare costs that are currently exceptionally high.
The partnership between the three organizations aims to identify strategies that will ease the adoption of the APC model. The Camden Center and HQP will also create measures against which they can examine organizations' progress in adopting the APC model.
"Effective models of preventive care for high-need patients do exist but require new organizational capabilities to implement," HQP wrote in a blog post announcing the partnership.
"This is one reason the use of such models has not yet become widespread," HQP added. "A new partnership is committed to determining whether an innovative approach to designing systems for replication can help achieve this goal by making it easier for adopting organizations to learn how to implement such models."
Patient access to preventive care services is an important patient-centered care strategy that can improve overall patient wellness. Studies indicate that preventive care access can result in lower mortality rates, fewer hospitalizations, and lower healthcare costs among chronic care patients.
Preventive care is a widely agreed-upon strategy for improving care outcomes and mitigating health concerns before they become highly acute. However, patient engagement in preventive care often leaves much to be desired, most experts agree.
In addition to strong care coordination and an overhauled culture of patient engagement, giving patients their own care tools may help motivate them to access preventive care. Data from a 2017 JAMA study found that patient access to decision aids and patient navigators increased preventive screening rates.
When patients had access to decision aids before a primary care appointment and spoke with patient navigators following their appointments, they became more likely to access a preventive care screening. Sixty-eight percent of patients using those care tools access preventive care screenings, compared to 28 percent of patients who did not access those tools.
As value-based care models continue to call for improved overall patient wellness, preventive care will be essential. Healthcare organizations must understand the care management strategies as well as tools that will drive patient access of preventive care.