Nursing School Research Boosts Patient Access to Mental Healthcare
Research will test different, precision-based approaches to mental healthcare, creating patient access to the right type of care for their needs.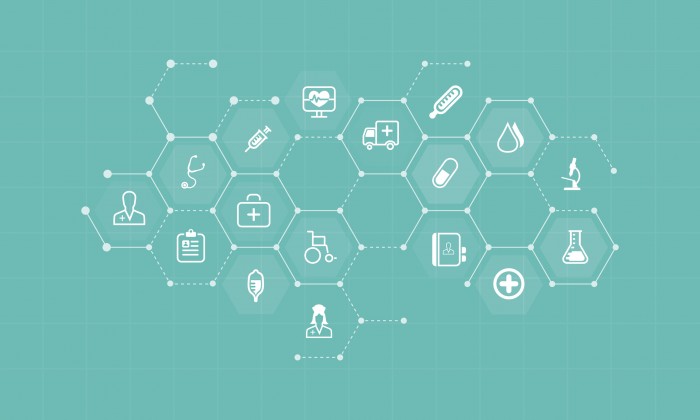 Source: Thinkstock
- A $2.5 million grant to the University of Arizona College of Nursing aims to provide patient access to the right kind of care for their unique needs.
Specifically, the money will fund projects aimed at testing two approaches to mental healthcare for cancer patients and their family caregivers. The project will test precision mental healthcare, or the ability to connect patients with different types of mental healthcare and to adjust that care throughout the course of treatment. Researchers will use Sequential Multiple Assignment Randomized Trial, or SMART research methods.
"The whole idea of a randomized clinical trial is that you give an intervention to everybody in the same way, whereas SMART designs are predicated upon the idea that you need to reassess at different time points, and possibly change to a different intervention along the way," Terry A. Badger, PhD, the study's principal investigator, said in a statement.
The project will almost look like precision medicine for mental healthcare. While the researchers will not break down genes to determine the best chemical treatment necessary, they will be analyzing certain patient preferences and mental healthcare needs to prescribe patients the right treatment path.
Specifically, the UA team will use two different treatment types for patients and their caregivers following cancer treatment. Statistics from the American Cancer Society show that 30 percent of cancer patients experience symptoms of depression following treatment. Between 30 and 40 percent of family caregivers experience the same symptoms.
READ MORE: Facilitating Patient Participation in Precision Medicine
And while there are certainly treatment paths available to patients, they are underutilized. Only 25 percent of patients attend support groups, despite evidence that these support groups work to improve depressive symptoms. Only about half of patients who schedule a mental health appointment show up for the appointments, UA researchers said.
Badger and her colleagues aim to understand what can make these mental healthcare treatments more workable and attractive for patients. While these treatment paths may be effective, Badger said that they may not integrate into patient lifestyles. A precision-based treatment protocol may be more effective.
"There is nothing wrong with face-to-face interventions," Badger explained. "But obstacles such as child care, transportation, costs and stigma often create an undue burden that prevents patients from receiving the care they need. My goal from the beginning has been to develop interventions that can be delivered easily and remove all sorts of access barriers so that patients and their families can get supportive care."
Badger's research will begin with two patient cohorts receiving one of two different treatment modalities. After four weeks, researchers will assess patient outcomes and experiences to determine next steps. Researchers will be in charge of adjusting patient treatment protocol or switching patients over to a new treatment, where necessary.
Ultimately, the researchers aim to understand whether these adjustments work. Can healthcare professionals see improvements in mental health outcomes in cancer patients if they make precision-based, incremental changes? Which personality traits align with which treatment paths?
READ MORE: Fragmented Mental Healthcare Stunts Patient Access to Care
"It's all about trying to figure out what the right treatment for that particular survivor/caregiver dyad is," Badger noted. "At the end of the study, we will be able to critically look and see, 'For a person with these characteristics, treatment A might be a better first step, and then treatment B. Whereas for a different person, it might be better to do treatment B first and then treatment A.'"
This work comes as a part of UA's work to improve holistic, patient-centered care. Creating care pathways that work best for patient needs and preferences is essential for driving adherence.
"We need to make sure that as we battle cancer that we also are doing all that we can for the well-being of the patient and the caregivers," said UA President Robert C. Robbins, MD. "Dr. Badger's work goes the extra mile to look for interventions that improve the lives, both mentally and physically, of all those impacted by this disease. Her work furthers our ability to see patient care holistically, and I am pleased to see this new support for her efforts."
This includes providing care that addresses both physical and emotional needs. Cancer care is complex and touches more individuals than just the patient. A multi-modal approach to treatment that includes both physical treatment and mental healthcare for both patients and caregivers are essential for driving a holistic care experience.
And using a SMART research approach that leans on treatment changes or adjustment underpins the entire effort.
"A majority of patients prefer the flexibility of these kinds of interventions," Badger concluded. "We can work with them around their work schedule, their life schedule, to ensure they get the treatment they deserve without causing them more stress. The bottom line is that this is all about improving the care for survivors and caregivers."