Overcoming Challenges of Online Appointment Scheduling Adoption
As organizations adopt online appointment scheduling tools, they must focus on change management and systems that improve patient experiences.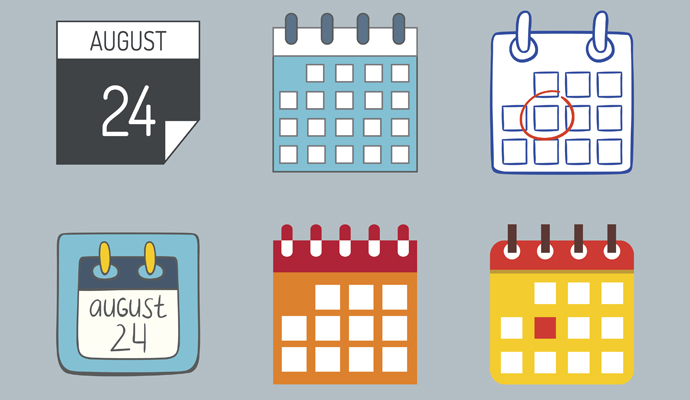 Source: Thinkstock
- Online appointment scheduling software has emerged as a prominent patient engagement technology that improves practice efficiency and patient experiences. Critical to installing these tools is a clear idea of organizational needs, effective change management, and a plan for provider buy-in.
As healthcare has become more consumer-centric, healthcare organizations have begun tapping online appointment scheduling tools to support their businesses.
Looking to the promise of improved patient experiences, bigger patient bases, and increased patient retention, the New York-based CareMount Medical turned to digital appointment scheduling to meet his needs.
"Our patients expect that kind of service," CareMount's CIO Nick Korchinski told PatientEngagementHIT.com in an interview. "So, it's meeting the expectations of our patient base."
Installing online appointment scheduling software was also important for streamlining the organization's operations, Korchinski added. Like many other large physician practices, CareMount was experiencing issues with high call volume.
READ MORE: 60% of Orgs Use Tools to Monitor Patient Wait Times, Appointments
"Calls are hard to predict," he said. "It's hard to appreciate when and where calls are going to come in, and it doesn't create the right patient experience. I can have schedulers, I can have good response times, but inevitably we're going to have longer wait times and we don't want patients to wait on the phone in order to just book an appointment for something in the future."
Selecting a vendor for a new technology can be a long process, especially as healthcare organizations see an onslaught of new patient engagement technologies on the market. For Korchinski, his vendor selection boiled down to two key points.
First, he wanted a tool that would circumvent some of the challenges associated with active patient portal use.
"In my personal opinion, portals have checked the box from a regulatory perspective, but they really haven't met the customer where they needed to be," Korchinski said. "The greatest barrier to the portal is the username and password. When we were looking for a service, we wanted a service that did not require a username and password in order to book."
Second, Korchinski and his team wanted a tool that would have a sophisticated decision support approach, allowing for different types of medical appointments.
READ MORE: Centralized Appointment Scheduling Aids Patient Experience
"There are a lot of solutions out there in the marketplace that allows anybody to book any visit, at any time, for any specialty," he explained. "What we wanted to do was to manage our patients and have a real appreciation of what type of visit they're coming in for, so that we can schedule the appropriate amount of time at the appropriate location so that we have the best opportunity of servicing the patient."
For example, the decision support model of CareMount's scheduling system of choice, MyHealthDirect, allowed Korchinski to build in simple questions that could qualify what the patient truly needs. How old is the patient? What type of service does she need? At which location would she like to see a physician?
"All those things brought together allows us to surface really qualified visit types so that when they do arrive, everybody has the right opportunity of having the best experience possible," he said.
Furthermore, Korchinski was impressed by the other organizations that have implemented this specific tool. Currently, there are only a smattering of vendors who provide online appointment scheduling tools and there isn't one that has come to own the market. However, Korchinski observed that this specific vendor had a very large client that did a lot of business.
That gave him the comfort that the technology could scale and meet the complex needs of CareMount's nearly 600,000 patient base.
READ MORE: 3 Steps to Improving Appointment Scheduling for Patients
Once Korchinski selected a vendor, he had to transition to the change management process, he said. This process needed to be clear and collaborative.
"It's a big change for a lot of people who have done business the same way for a long time," he pointed out. "The change management aspect of introducing online scheduling was much more pervasive than the technology."
Implementing a new technology, especially one that upends a traditional practice management process, comes with numerous questions. How will the technology impact the people and culture of a practice? How will it impact patient scheduling and the efficiencies that have been built into the practice?
Korchinski and his team took a slow adoption approach, introducing the technology to individual departments one at a time. This allowed Korchinski to work more individually with providers and augment the tool in such a way that it could meet provider needs and assuage their concerns about using the online scheduling system.
For example, providers were concerned about their patients having access to them when they truly needed it, Korchinski said.
Providers often leave a portion of their days open for sick visits. This grants immediate access to patients with urgent needs.
"There was always some reluctance to saying, 'well, if I expose my entire schedule to the online community, I'm never going to be able to really support my patient community that needs real time sick visit activities,'" Korchinski explained.
"We figured out how we can work with our physicians, expose a lot of appointment slots while also protecting some of the sick visit activities," he continued. "That balancing act allowed the physicians to say, 'okay, I understand what you're doing, it's only going to help book more patients into my schedule in the future, and it's also going to provide me an opportunity to protect those slots for my patients that are coming in.'"
Another example is building more nuanced scheduling protocol throughout the tool. As noted above, Korchinski chose this specific tool because of its ability to offer different types of appointments based on patient need. These various appointment types were determined by individual provider need, he said.
A primary care doctor might be able to book a 40-year-old's annual physical for just 20 minutes, but will need longer for a patient who is over 65. The dynamic nature of their online appointment scheduling software and provider collaboration allowed Korchinski to build those capabilities.
And in turn, it allowed him to build provider buy-in.
"We worked with each individual specialty and each individual physician so that we could talk with them and build the right rules and conditions for each physician," he said. "That change management aspect allowed them to participate in the process, allowed them to voice some of their concerns, and we were able to address those concerns."
This piecemeal approach also made it easier to work through logistical issues and technology glitches, Korchinski added. Over time, CareMount has created a seamless appointment scheduling system in which there is no difference between a patient who has booked online or one who has scheduled over the phone. The provider still has access to information and can still see patients for unique needs.
At the end of the day, this will help with patient retention, Korchinski said. Between improving the patient experience, streamlining patient intake, and creating provider satisfaction, online appointment scheduling is helping to bring CareMount into a consumer-centric healthcare model.
"Clearly as we continue to grow our business, having an opportunity to grow new patients into the practice is always a motivator," he concluded. "So our growth, our satisfaction scores internally from an operations perspective, and our satisfaction of our patients from a convenience perspective are the three pillars of why we drove in this direction."