Palliative Care Improves Patient Experience, Cuts Hospital Costs
Palliative care delivered within three days of hospital admission lowered hospital costs by up to $4,000 while improving the patient experience.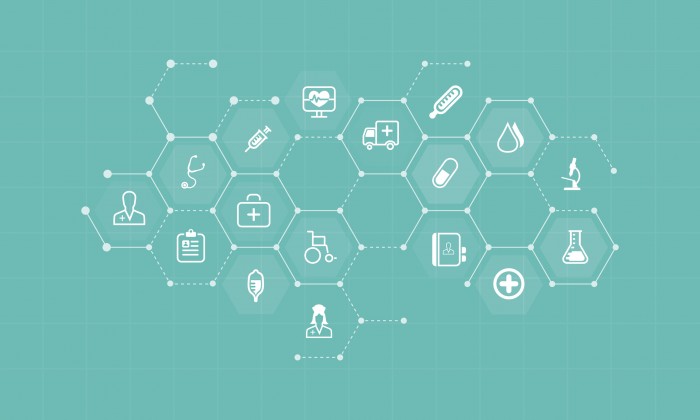 Source: Thinkstock
- Healthcare organizations that deliver timely, patient-centered palliative care can not only improve the patient experience, but also yield lower hospital costs, according to new research from the Icahn School of Medicine at Mount Sinai and Trinity College Dublin.
The study, published in the Journal of the American Medical Association Internal Medicine, found that palliative care can cut overall hospital costs by $3,237 per patient. These results are pronounced when the patient has received the palliative care within three days of hospital admission, the researchers said.
Previous studies have suggested a correlation between palliative care delivery, positive patient experience, and lower hospital costs. However, those studies have proven inconclusive because considerable study limitation.
This most recent research, which included a meta-analysis of six studies related to palliative care and hospital costs, reinforces the idea that palliative care can improve care quality for patients with serious illness.
Patients with serious and complex illness account for most of healthcare utilization, but usually receive poor quality care, the researchers said. A significant proportion of older, sicker Medicare patients die in acute care hospitals and experience intense treatment even when approaching the end of life.
Those issues are both costly for hospitals – acute care and intensive treatment are expensive – while causing discomfort for the patient.
"Costs are increasing because of not only increasing prevalence of serious chronic disease but also increasing unit costs of medical care, including hospital care," the researchers explained. "Reforming a system originally designed to provide acute, episodic care is essential for its long-term sustainability."
Palliative care delivered within three days of hospital admission was especially salient with patients with an initial cancer diagnosis. Patients admitted to the hospital who already knew they had cancer and who received prompt palliative care yielded $4,251 in hospital cost savings.
For patients without a cancer diagnosis at admission, palliative care created $2,105 in cost savings.
"We hypothesized that this estimated association would be greater for patients with primary diagnosis of cancer than those with a primary noncancer diagnosis because inpatients with cancer are typically receiving more aggressive care that palliative care may be more able to influence," the researchers said.
"In addition, we hypothesized that the estimated association would be greater for patients with more comorbidities on the basis that palliative care's interdisciplinary approach may have a greater change in treatments for patients with complex needs (eg, polypharmacy) than for those for whom single disease–focused treatment remains appropriate," the team added.
There was also a correlation between high cost savings and increased comorbidities. Those findings are the inverse of previous studies of palliative care. Other studies have indicated that long-stay, high-cost hospitalized patients could not have their overall care journey improved by palliative care.
Older, sicker patients constitute a very expensive patient population, the researchers reiterated. As healthcare policy continues to call for higher-quality care for these populations, it will be important for organizations to understand how to deliver on that. Palliative care has proven one effective tool for improving care experiences and outcomes while also reducing healthcare costs.
"People with serious and complex medical illness account heavily for healthcare spending, yet often experience poor outcomes," lead study author, Peter May, MD, Research Fellow in Health Economics at the Centre for Health Policy and Management at Trinity College Dublin, said in a statement.
"The news that palliative care can significantly improve patient experience by reducing unnecessary, unwanted, and burdensome procedures, while ensuring that patients are cared for in the setting of their choice, is highly encouraging," May continued. "It suggests that we can improve outcomes and curb costs even for those with serious illness."
Ideally, these findings will help hospitals make decisions around palliative care units. Few hospitals have fully-staffed palliative care teams, the researchers reiterated. However, when understanding both the patient experience and financial benefits of palliative care, more hospitals may reconsider staffing.
"The potential to reduce the suffering of millions of Americans is enormous," said study co-author R. Sean Morrison, MD, the Ellen and Howard C. Katz Chair of the Brookdale Department of Geriatrics and Palliative Medicine at the Icahn School of Medicine at Mount Sinai. "This study proves that better care can go hand in hand with a better bottom line."