Patient Safety Takes a Hit as Nursing Conditions Remain Stagnant
Despite industry recommendations to improve patient safety, only one-fifth of healthcare organizations have made improvements to nursing conditions.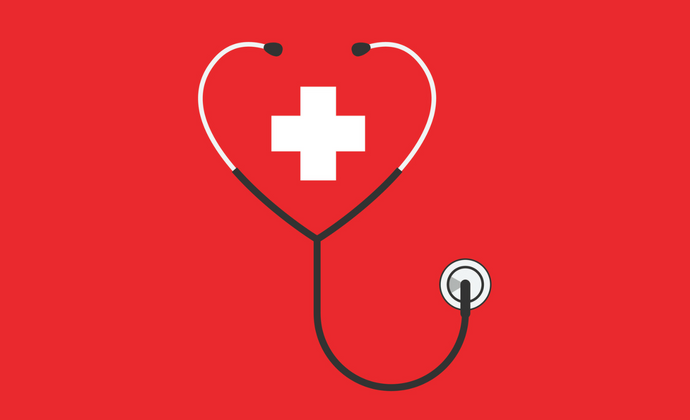 Source: Thinkstock
- Healthcare organizations are making little headway in improving nurse working conditions, and patient safety is suffering as a result, according to new data from the University of Pennsylvania School of Nursing.
The report, published in the November issue of Health Affairs, tracked nurse working conditions at over 500 hospitals between 2005 and 2016. Using survey data from nearly 54,000 registered nurses and 806,000 patients, study leader Linda Aiken, PhD, RN concluded that organizations are not doing enough to support nurses in better patient care.
The study built on information from a 1999 report from the National Academy of Medicine recommending better nurse working conditions as a means to improve overall care quality and patient experiences. Specifically, the NAM report stated that better nurse working conditions would decrease the occurrence of adverse patient safety events.
"A key recommendation of the National Academy of Medicine in 1999 for improving patient safety was to transform nurse work environments in hospitals to ensure adequate nurse staffing and clinical work environments that freed nurses to spend their time in direct patient care," Aiken, who is also the Claire M. Fagin Leadership Professor in Nursing, Director of the Center for Health Outcomes and Policy Research, and Senior Fellow at the Leonard Davis Institute for Health Economics at Penn, said in a statement.
"Our recent study of nurses and patients suggests that those recommendations have not been uniformly adopted by hospitals, which may be hampering progress toward improving patient safety and preventing patient harm."
Aiken's research revealed that only 21 percent of healthcare organizations have made any marked improvements on nurse working environments. Seventy percent of organizations made no improvements at all and 7 percent saw deteriorating nurse working conditions.
Hospitals that improved nurse working conditions saw improvements in patient safety anywhere from 5 percent to 11 percent.
But the seven percent of hospitals that saw worsening nurse working conditions saw decreases in patient safety up to 19 percent.
Both nurses and patients agreed that patient safety and experience is not up to standard, the report showed. Thirty percent of nurses gave hospitals suboptimal patient safety scores and 55 percent said they would not recommend their hospital to a friend.
Thirty percent of patients said they would not recommend their hospital to a friend or family member.
Patients specifically cited issues with timely care and clear explanations of medications, with 40 percent of patients complaining about both areas.
"Patients' and nurses' appraisals show patient safety in hospitals remains a concern almost 20 years after the NAM originally called for national action to reduce patient harm," said Aiken. "Our findings show that clinicians continue to face challenging but modifiable work environments that interfere with their ability to implement safety interventions consistently. Improving work environments through organization and culture change is a comparatively low-cost intervention to improve quality of care and patient safety."
Separate studies have also indicated that certain nursing work conditions have an adverse impact on patient safety. For example, low nurse to patient staffing ratios can often lead to adverse patient safety events.
A 2017 study published in the Annals of Intensive Care found that higher nurse staffing ratios were tied to decreased survival likelihood. The analysis of 845 patients found that patients were 95 percent more likely to survive when nurses followed a hospital-mandated patient-nurse ratio.
The Agency for Healthcare Research and Quality (AHRQ) additionally notes that nurse staffing ratios and working environments has an impact on patient care.
"Nurses' vigilance at the bedside is essential to their ability to ensure patient safety," AHRQ says on its website. "It is logical, therefore, that assigning increasing numbers of patients eventually compromises nurses' ability to provide safe care. Several seminal studies have demonstrated the link between nurse staffing ratios and patient safety, documenting an increased risk of patient safety events, morbidity, and even mortality as the number of patients per nurse increases."
However, nurse staffing ratios may be more nuanced than that. AHRQ contends that other factors such as shift time, patient acuity, and other environmental factors influence patient outcomes, regardless of staff ratios.
As healthcare leaders and policymakers continue to consider nurse working conditions such as staffing ratios, shift time, and other environment factors, they may also consider how nurse working conditions impact the patient experience and patient safety.