Patient Telehealth Use, Access Tepid Despite Provider Enthusiasm
Patient telehealth use has only reached about 18 percent, likely because patients lack awareness of the technology, a recent survey shows.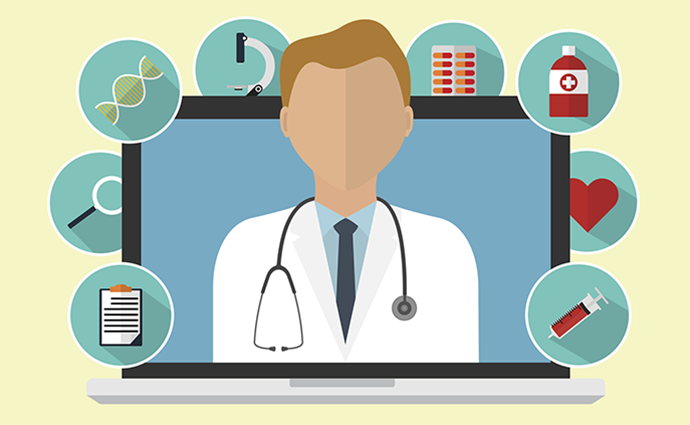 Source: Thinkstock
- Even though healthcare professionals laud telehealth technology for its patient care access benefits, patient telehealth use is lukewarm at best, according to surveys conducted by Signet Research, Inc., on behalf of Avizia.
A 2017 survey of nearly 400 adult patients found that very few had actually used telehealth as a means to access healthcare. Only 18 percent of patients had used telehealth technology, while 82 percent had not.
In contrast, providers are excited about telehealth technology and working to integrate the tools into their workflows. A related survey of about 450 healthcare providers who currently use telehealth found that 72 percent said the technology was most useful for expanding patient access to healthcare.
These trends show that telehealth is gaining momentum, despite low patient uptake. Patients who do use the technology tend to like it. Sixty-two percent of patient telehealth users rated their care experiences either an eight, nine, or 10 on a 10-point patient satisfaction scale.
Fifty-nine percent of patients said convenience was the top benefit to telehealth use. Fifty-five percent of patient telehealth users cited shorter wait times to see the doctor as beneficial, while 43 percent said cost savings from shorter travel distances as a significant upside to telehealth use.
The issue at hand is that many patients are not aware of telehealth options or do not know how to use the technology, the survey authors said. Many patients are wary about sitting in on a video call, and might feel better having an in-person health consultation.
The healthcare industry must overcome patient engagement barriers to telehealth use in order to continue to see the technology's growth.
Providers face other barriers when increasing their telehealth use, the physician survey revealed. Forty-one percent said telehealth technology reimbursement was a pressing barrier to implementation. Forty percent of physician respondents also said program costs were a barrier, alongside 22 percent who said clinician resistance hindered telehealth adoption and use.
Telehealth use is still poised to expand among providers and patients, predicts Avizia CEO Mike Baird.
"Health systems are investing in telehealth, even as uptick is slow among consumers, because they understand the potential of the technology to impact patient care in a profound way," Baird said in a statement. "As technology advances and health system priorities shift, we expect to see a greater number of hospitals seeking new ways to leverage telehealth on a system-wide level to support the shift to value-based care."
These findings run counter to several other similar surveys. Although clinicians across the board recognize the patient care access benefits that telehealth technology can present, few surveys have shown that patients aren't excited by the technology.
A June 2017 survey from the Advisory Board does confirm the fact that few patients (about 19 percent) have actually accessed telehealth technology. However, the survey suggested that it is not patient apprehension or lack of understanding that limited telehealth use or adoption. Seventy-seven percent of the nearly 5,000 survey respondents said they wanted more access to digital health and telehealth.
Instead, patients simply don't have enough access to telehealth, the Advisory Board survey stated.
Patient telehealth use also often yields high patient satisfaction, a separate study published in the Annals of Family Medicine found.
The qualitative study showed that patients had favorable satisfaction rates following telehealth encounters, stating that better access to care and lower costs were benefits of telehealth use.
Going forward, the industry will continue to see patients assume the role of healthcare consumer. This trend will require organizations to deliver the types of care that patients want and are comfortable with, as well as make it easy for patients to take advantage of these delivery tools.
Telehealth technology is on the cusp of revolutionizing patient care, and on the whole patients see the perks of the tools, despite some trepidation. Providers need to better educate patients on these tools to overcome patient concerns and to help make telehealth tools more accessible for patients.