Patients Value and Use Online Provider Reviews in Care Decisions
Ninety-five percent of patients think online provider reviews are useful in making care decisions.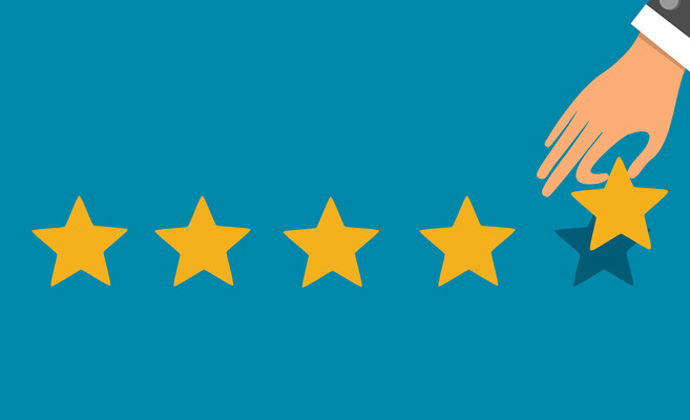 Source: Thinkstock
- Patients give a lot of weight to online provider reviews, using these online resources as key tools when making healthcare decisions, according to a recent survey conducted by OnePoll in partnership with Binary Fountain.
In a survey of over 1,000 patients, respondents overwhelmingly came out in favor of online provider reviews. Ninety-five percent of respondents said they think online reviews of clinicians – such as comments left on Yelp or Healthgrades – are at least somewhat reliable. Three-quarters of patients said these online provider reviews have influenced their decisions about healthcare.
Thirty percent of patients have contributed to the growing number of online provider reviews, showing that patients don't just use internet reviews to gather information about their providers. They also use online forums to air their medical grievances or praise a provider for a job well done.
Google emerged as the most commonly used review website, with 34 percent of respondents saying they use the search engine. Healthgrades was the second most popular (17 percent), followed by Consumer Health Ratings (13 percent), Rate MDs (13 percent), and Yelp (12 percent).
Patients aged 25 to 34 are most likely to share their experiences online, with 60 percent of respondents in this age cohort reporting that they have shared their health experience online.
READ MORE: How Providers Can Address Online Physician Reviews, Social Media
For all patients except those aged 18 to 24, Facebook is the most commonly used social media website for experience sharing. Patients aged 18 to 24 tend to use Twitter for this purpose.
These findings may come to the dismay of some healthcare providers, who have reported in other surveys that online reviews are a source of provider stress.
A 2017 report published in the Journal of General Internal Medicine showed that about three-quarters of providers find online reviews stressful. Forty-six percent said online reviews put a strain on the patient-provider relationship, 34 percent said reviews could lead to healthcare overuse, and 33 percent said online comments could harm patient experience with care.
Only 21 percent of providers said public clinician review comments were a good idea.
Nonetheless, patients do value online provider reviews. The Journal of General Internal Medicine confirmed that fact, as have numerous other patient-facing surveys. Therefore, it is important for healthcare professionals to learn more about online provider reviews and adapt to the patient-reported preferences emerging from online reviews.
READ MORE: Online Physician Reviews Stressful for Docs, Useful for Patients
The OnePoll/Binary Fountain survey showed that patients generally see healthcare and patient experience as complementary, meaning that patients want both quality care and good consumer focus.
Forty-eight percent of patients said a friendly and caring attitude was the most important factor in a care experience. Forty-two percent of patients value thoroughness of a care encounter, and 40 percent say they want a provider who can answer all patient questions.
There was a split along gender lines related to what constitutes a quality care experience. While 54 percent of women valued friendly and caring clinicians, 43 percent of men said they wanted their providers to be able to answer all of their questions.
Patients across the board were in agreement regarding time and clinician encounters. Forty-eight percent of all patients over age 25 said wait time was the most frustrating aspect of healthcare.
Forty-one percent of patients aged 18 to 24 said scheduling an appointment was most frustrating. This age cohort was three times more likely to become agitated with appointment scheduling compared to any other age group.
READ MORE: Using Online Reviews to Compare Patient Satisfaction Measures
Forty-eight percent of respondents offered open-response answers related to time management improvement, including: reducing wait times, better appointment scheduling, ceasing to overbook appointments, offering more availability, and responding more quickly to patient calls.
Twenty-seven percent of patients said clinicians need to take more time to be friendlier, to listen to concerns and answer questions, and to provide better bedside manner.
Time is a significant pain point for providers as well, separate reports have said. Clinicians do not intentionally neglect patient care, but often find themselves pressed for time to establish positive patient-provider relationships.
Research has shown that small efforts can help create more patient satisfaction, and ideally better online reviews. Nurses who ask to sit beside their patients – not stand – tend to see more favorable satisfaction reports.
And using strong interpersonal communication skills can help providers establish a non-medically-related relationship with their patients.
As little as providers may like it, online provider reviews are emerging as a mainstay in healthcare. As patients become empowered healthcare consumers, they are looking at online reviews to shop around for a provider.
Providers must understand that care quality and personal relationships are both critical to the patient experience. In doing so, provider to work toward a better patient-provider partnership and ideally a better online review.